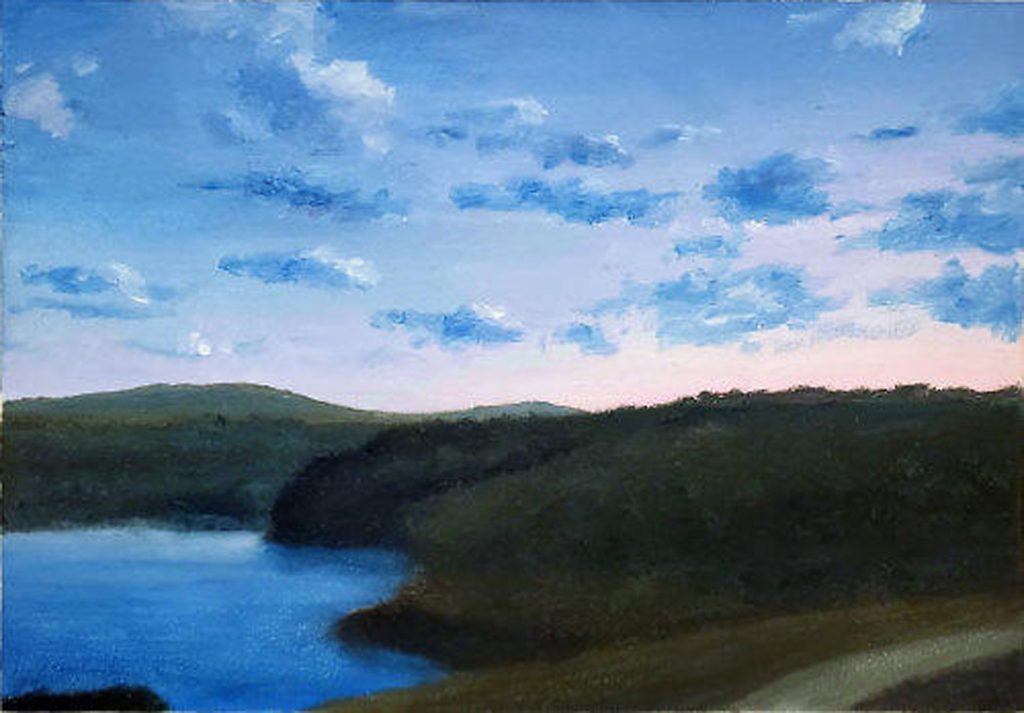 Three Fairfield realist artists will give a casual talk and tour of their popular ICON Gallery show on Friday, March 25. The Contemporary Realism exhibition can be seen Tuesday through Saturday, noon to 5 p.m., and continues through April 23.
A walk-through with the artists is scheduled for Friday, March 25. Doors open at 7:30 p.m., and an informal tour and discussion with the artists begin at 8 p.m. The public is invited to join in person or follow along on Facebook Live. To join in via Facebook, go to ICON Gallery/facebook.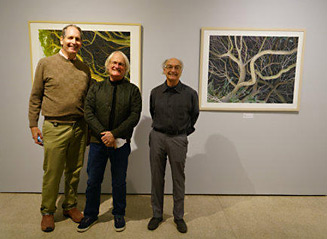 The show features three of the top realist artists in Fairfield. Greg Thatcher is showing his award-winning yew tree drawings. John Preston is sharing his recent work focusing on the agricultural landscape. ICON Director and art teacher Bill Teeple is presenting a series of small realistic landscape paintings. The show brings special attention to the skill and craft of oil painting, watercolor painting, and drawing.
"I've been looking forward to celebrating realistic landscape art," says Teeple, who curated the show. "It's a genre of art that is particularly dear to me. This show focuses on the skill and craft of oil painting, watercolor painting, and drawing."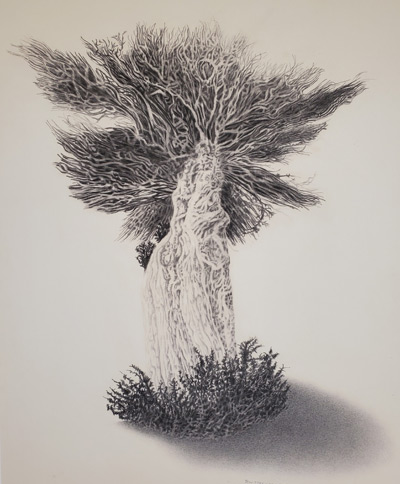 Greg Thatcher has made yew trees the subject of his artwork for several decades.
"My yew tree series is based upon yew trees growing in St. Mary's churchyard in Painswick, Gloustershire, England. The yew trees were planted in the Middle Ages and form the most beautiful yew tree avenues in the world. Many of the trees planted along dirt pathways around the church have grown together to form archways." Thatcher devotes extensive time to recording each one. "On many of the drawings, I will spend 100–650 hours or more on location to establish the image. These drawings require an immense amount of dedication, focus, and concentration. I have a deep relationship with the trees and my goal is to manifest my experience, love, and appreciation of these wonderful friends into vital living works of art."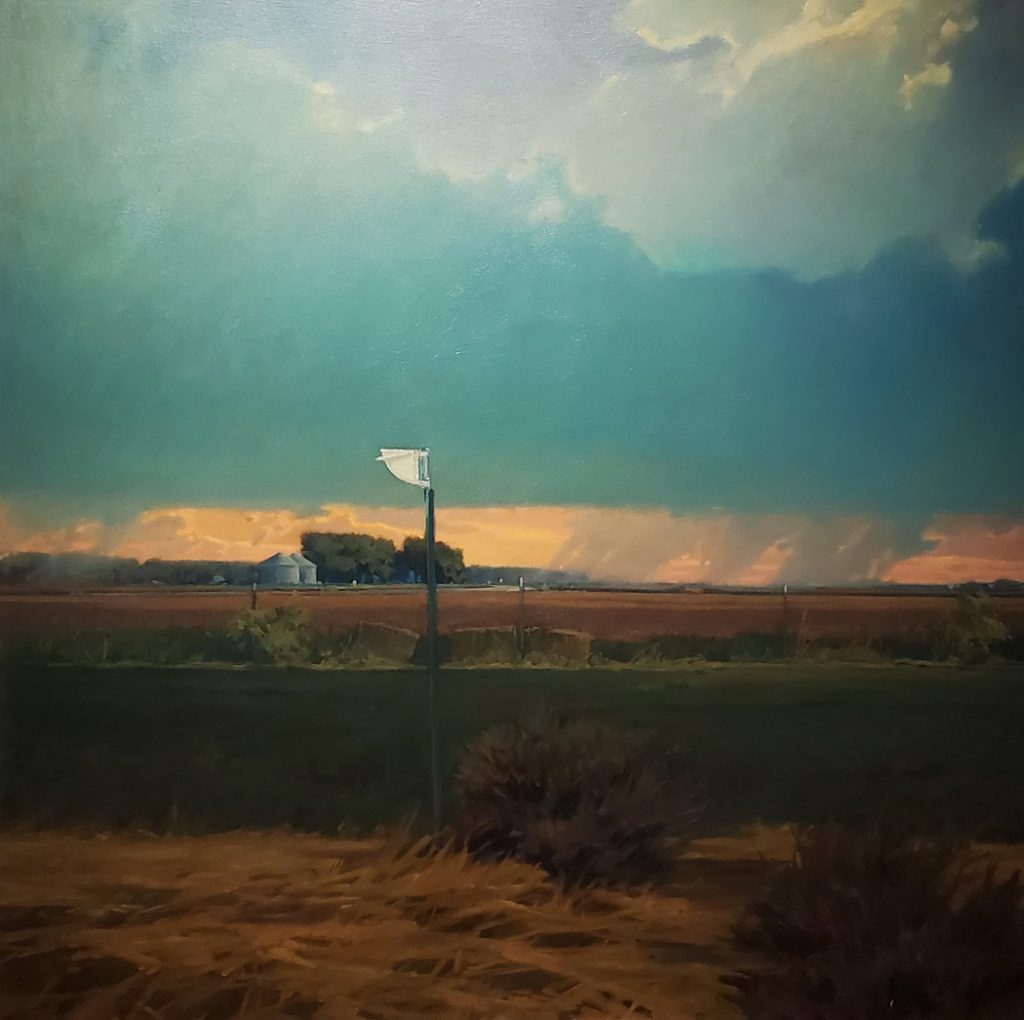 John Preston grew up on America's three coasts but moved to Iowa in 1979 and began painting the landscape iupon graduating from MIU in 1984 with a BFA. He started with expansive skies and fields, but is currently exploring contemporary aspects of agriculture to complete that theme. His Iowa images have been exhibited regionally, nationally, and as far away as Cambodia and Nigeria. His work is exhibited in public and private collections, including Iowa State University, John Deere, and the Chicago Federal Reserve.
"My most recent work has been almost exclusively plein air—painted on location in one session, or using location sketches to create a studio work," says Preston. "I aim to express a particular moment. We live in times where life changes significantly in a day. Consequently, moments become precious."
Bill Teeple was a natural realistic painter of landscapes as a young man. After exposure to the full range of art activities at art school, he couldn't help but recapitulate the entire evolution of modern art, which has made him an excellent teacher. In the last few years, he has given himself permission to go back to his roots and do straight realistic painting again. This show is the inaugural exhibition of this work.
The Contemporary Realism show at ICON Gallery is proving to be one of ICON's most popular exhibitions. Gallery goers have been raving about the quality of execution and the feelings these landscape paintings evoke. The show can be seen Tuesday through Saturday noon to 5:00 and continues through April 23.
ICON Gallery is located at 58. N. Main Street, Fairfield, IA. Gallery hours are Tuesday Through Saturday Noon to 5:00. For more information contact Bill at iconbillteeple@gmail.com or 641 919 6252.