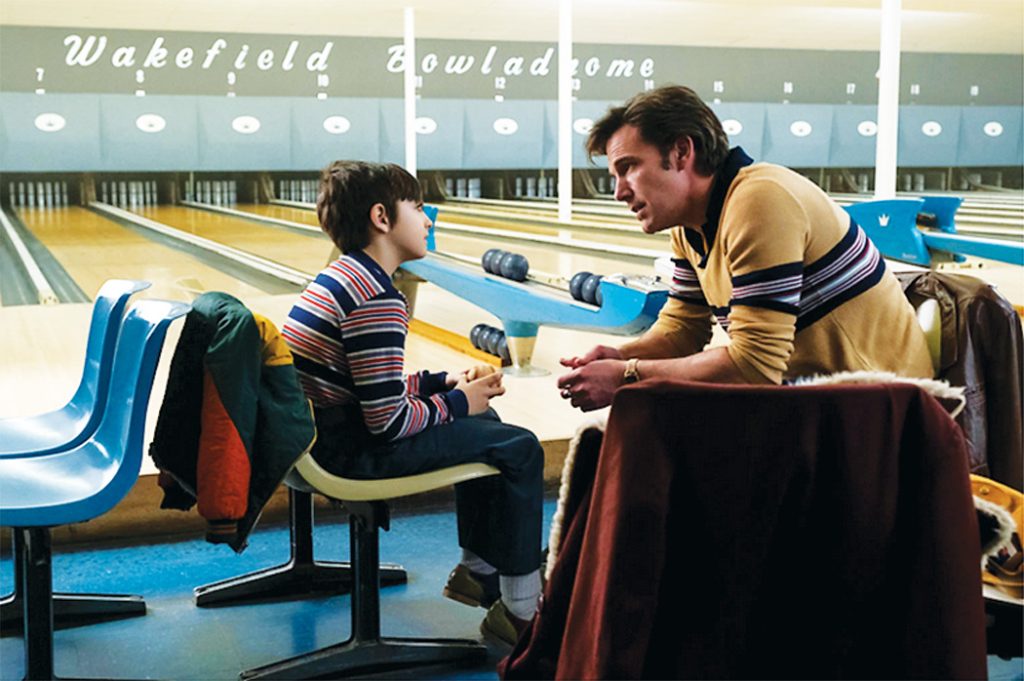 "Home never meant the same thing to my mother as it did to me. To her it meant failure, the place you ended up when all the things she was counting on fell through—work, apartment, boyfriend, not always in that order. But I loved it. To me, Grandpa's house was a revolving door of cousins and aunts, with a full complement of laughter and tears, and an occasional nervous breakdown. But above all, it's where Uncle Charlie lived. And when you're 11 years old, you want an Uncle Charlie."                          —The Tender Bar
George Clooney steps behind the camera to direct The Tender Bar, drawn from the 2005 best-selling memoir by J.R. Moehringer, a Pulitzer Prize-winning journalist for the Los Angeles Times. Streaming on Amazon, The Tender Bar offers a welcome dose of light entertainment that's rich in vitamin "C" (comedy). Granted, there are sobering moments, but speed bumps are part of real-life stories; they might slow us down but they don't stop us. The reward is a film that leaves you feeling good and maybe going in search of the book, as well as an Uncle Charlie.
Narrated by Ron Livingston, The Tender Bar opens in 1973 after Dorothy (Lily Rabe) and 11-year-old J.R. (played perfectly by Daniel Ranieri, and later by Tye Sheridan) get evicted from their city apartment. And they move into Grandpa's crowded and humble home in Manhasset, Long Island.
Grandpa (Christopher Lloyd of Back to the Future) is tight with a dollar, or as J.R. describes him, too cheap to be an alcoholic. And playing host to a constant stream of itinerant family members keeps him grumpy. But underneath it all, he's a harmless guy with plenty of well-hidden charm.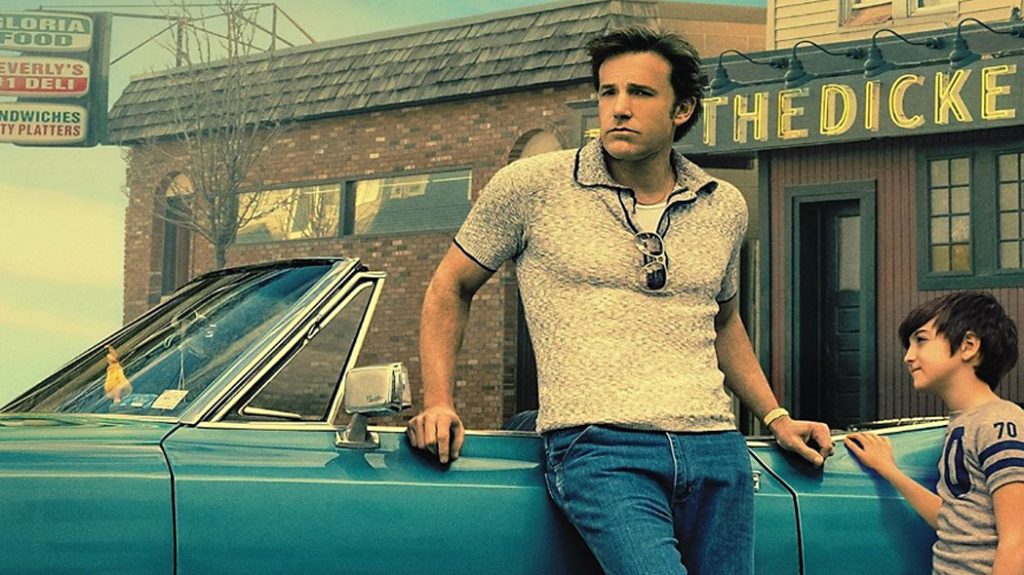 Dorothy's brother Charlie (Ben Affleck) runs the Dickens, the family's local watering hole that's "142 steps" from Grandpa's house. The bar is an unlikely haven where J.R. spends much of his childhood—because that's where Uncle Charlie is. While Charlie tends the bar, J.R. reads books, mingles with the regulars, and absorbs the life wisdom dispensed by his loving uncle.
But should children spend their formative years breathing secondhand cigarette smoke and inhaling the smell of beer? I guess it depends on who you ask. George Clooney and Ben Affleck, coincidentally, each have fond memories of "growing up" in a bar. And Moehringer says the bar was the place he felt safe. And probably felt the most at home.
From an early age, Moehringer grasped how the Dickens provided its patrons with a sense of community. (Remember Cheers?) "I always felt that this bar was better than other bars, and looking back, I feel even more certain of that," he said in an interview on HistoryVsHollywood .com. "It was different, and it was not just a bar. It was a meeting place of my hometown. It was the beating heart of the community where I grew up. It was a way I learned how to become a man, and it was also where I learned to love storytelling and storytellers. To me, it was always something other than a bar, and when the bar closed, I had no reason anymore to hang out in bars."
The Tender Bar is J.R.'s life story about growing up, from the boy in the bar to college student to aspiring journalist and writer, while dealing with some issues and hurdles. But we're rooting for him all the way, along with his mom and especially his Uncle Charlie, played with charm and gusto by Affleck. Charlie is a five-star substitute for a no-star dad, who abandoned the family when J.R. was seven months old.
Ben Affleck has a long list of previous acting credits, but The Tender Bar is the film that sets him free. He steps outside himself to fully inhabit this engaging character we can't get enough of. Charlie is the cool, savvy, loyal friend with an endless sense of humor. Okay, he drinks and smokes and maybe gambles. But he's self-educated, entertaining, and brimming with street smarts, and the most well-read guy in the room. His vast book collection feeds J.R.'s thirst for fine prose that will tease his imagination and teach him to write. And since Charlie's caring attention to J.R. is voluntary, with no expectations, the relationship is extra special. Uncle Charlie is J.R.'s North Star.
Since The Tender Bar received some critical reviews, let's offer a rebuttal. There's some whining that the film doesn't follow the chronology of the memoir. Fair enough. But show me one Hollywood "true story" that doesn't cut and paste details to sustain the movie's momentum. And since J.R. comprises 50 percent of the screenwriting team—along with esteemed screenwriter William Monahan (The Departed)—I believe we can cut them some slack.
Another grumble is that this coming-of-age tale is cliché. But honestly, fresh writing is what gives The Tender Bar its vitality and charm, all boosted by some unforgettable characters and upbeat musical interludes. Watch the film and learn and have a good time. And then decide.