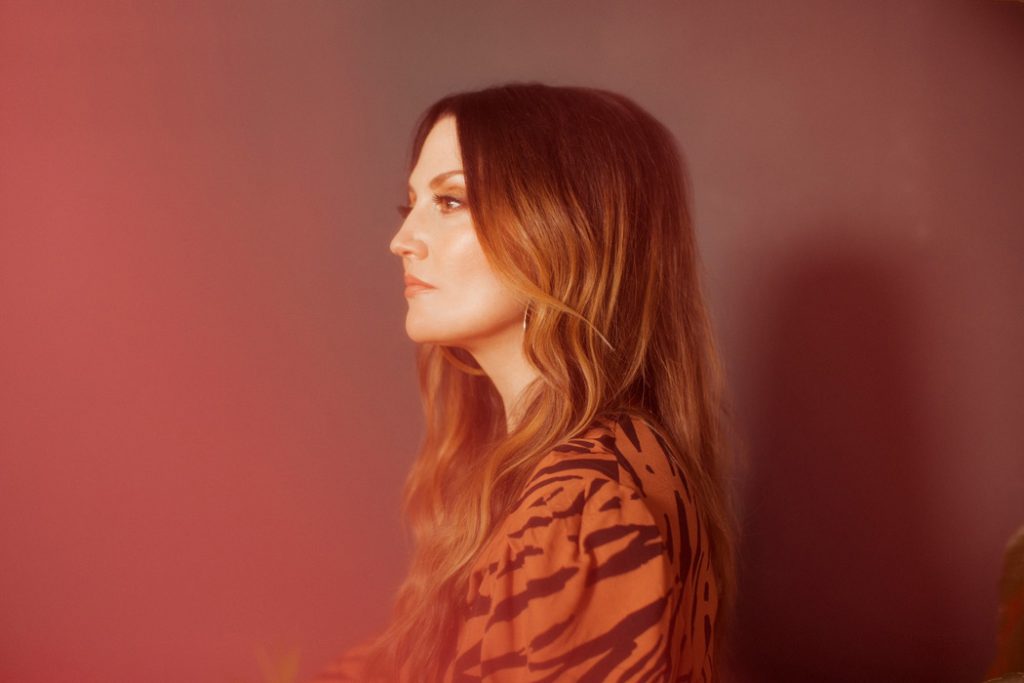 Over recent years, Nashville-based country songwriter Natalie Hemby has accumulated eight number-one Billboard singles by writing songs for a distinguished group of singers that includes Miranda Lambert, Brandi Carlile, Maren Morris, Amanda Shires, Kacey Musgraves, Lady Gaga, and Sheryl Crow. In 2021, Natalie released her second solo album, Pins and Needles.
Born in Bloomington, Illinois, Natalie is the daughter of Tom Hemby, a well-known Nashville studio guitarist. In April 2019, Natalie was named as the final member of the Highwomen, a female country group that also features Brandi Carlile, Maren Morris, and Amanda Shires. She is married to music producer Mike Wrucke.
In an October 2021 Pitchfork.com review, Alfred Soto praised Hemby's songwriting talents: "In a genre with a penchant for melodrama, Hemby has a novelist's range and a short story writer's concentration." The women she writes about are thoughtful and introspective, "wary, not weary." Hemby "audibly blooms with the assurance of having found a voice. . . ."
Get familiar with Hemby's splendid alto voice and her team's well-chosen production arrangements with this short playlist of my favorites from Pins and Needles as well as her first studio album, Puxico (2017), which was named after the Missouri town where her grandfather lived.
From Pins and Needles (2021):
"Pinwheel" is a midtempo song that appears heavily indebted to Sheryl Crow's stylizing on "A Change Will Do You Good." A repeated three-note kick-drum tempo underneath Hemby's chords punches her rhythms like a pinwheel dancing in the wind. Listen closely in the long chorus section to the dance between the vocals and the bassist's deep-toned melodic lines, each filling the other's gaps in rhythmic phrases. It's an effect reminiscent of late-'60s rock and the pioneering genius of Paul McCartney's bass lines.
"Lake Air" recalls the sparkling memory of times spent with a lover along a lakeside bank. Listen closely to the intro guitar's upper register, which sounds like an autoharp and sets up a minor pentatonic flavor of the Far East. The lush instrumental accompaniment lifts the song to the height of her passionate memories. The chorus harmonies are so wonderfully synchronous and the match so near perfect that they may be Hemby's own voice overdubbed. The credit here goes to the production engineer's artistry.
"Last Resort" puts forth another dose of deeply rich, melodic bass sonics with minor-key mystery underneath Hemby's floating, reverb-filled vocal lines. The singer offers solace to her loved one:
Caught in the storm
When the shelters you build
Fall without warning
I'll be your last resort
From Puxico (2017):
"Cairo, IL" is a lament about the Ohio River industrial town founded in 1891 that has declined over the years due to frequent flooding and economic challenges. Acoustic guitar pickings and ghostly pedal-steel guitar provide the backdrop to Hemby's wonderful melody, with simple, nostalgic lyrics for this disaster- ridden, racially troubled town.
"I'll Remember How You Loved Me" is another journey down memory lane. The lyrics give thanks to someone who loved her in high school:
Cause when the details turn to dust
And the words get worn and frayed
And the past is trapped in photographs
'Til our last days
I'll remember how you
I'll remember how you
I'll remember how you loved me.
Enjoy free full tracks in my shared playlist under DJ Andy Bargerstock on Spotify.