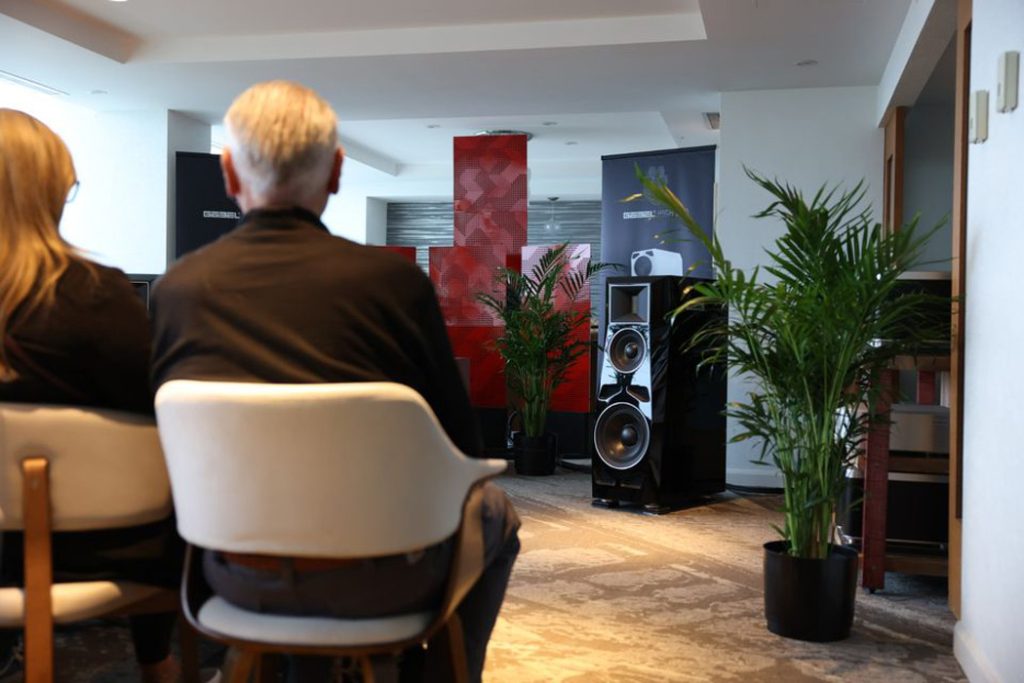 I recently went back to my hometown of Chicago to brave AXPONA, Audio Expo North America, after two years without any hi-fi shows at all.
I wore a mask in the crowded places, and now I'm glad I was careful. Two of my friends who chose to man busy exhibit rooms without masks did catch COVID. They're recovering, but I'm glad I was cautious.
AXPONA, like a growing number of big hi-fi shows around the world, rents floors and floors of hotel rooms to manufacturers and regional retail dealers for its yearly event. Beds are removed and chairs are added to create decent listening rooms, so guests can hear all of the latest electronics and speakers. Imagine going from room to room for three full days (AXPONA had over 130 of these rooms!), hearing the best equipment in the world. You can be certain of my unending delight. Additionally, the convention center and all of the ballrooms were packed with displays and specialized exhibits, including one full of exotic headphone gear.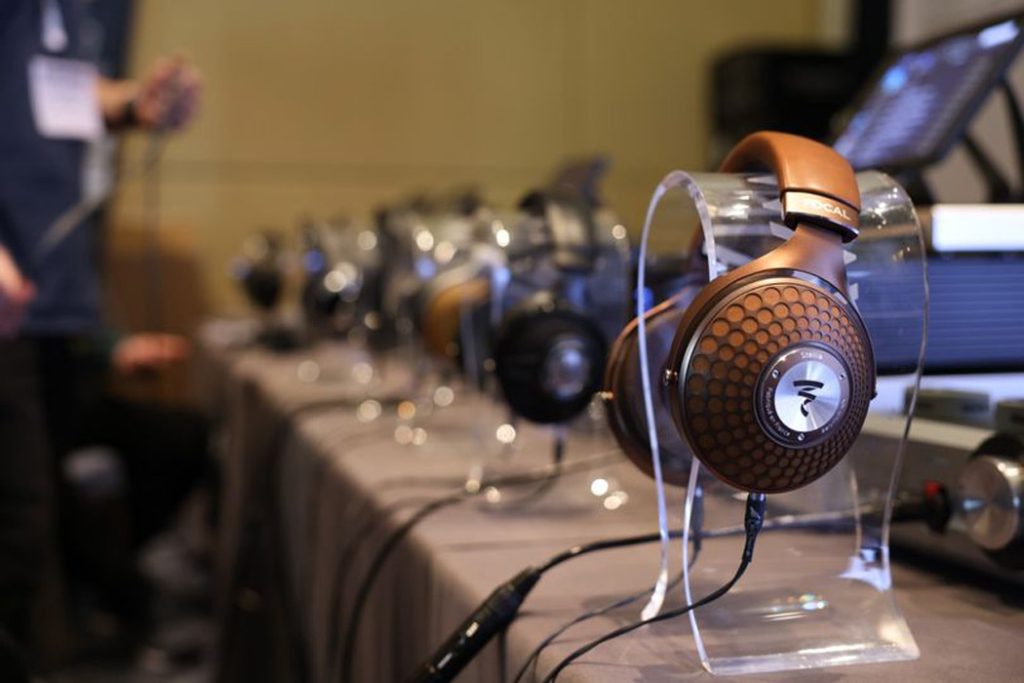 These days, it is very hard to find good demonstrations of great sound systems or exceptional home theaters. This makes AXPONA all the more important. Whereas the international Consumer Electronics Show in Las Vegas is accessible only to people who work in the AV industry, this show is open to the public!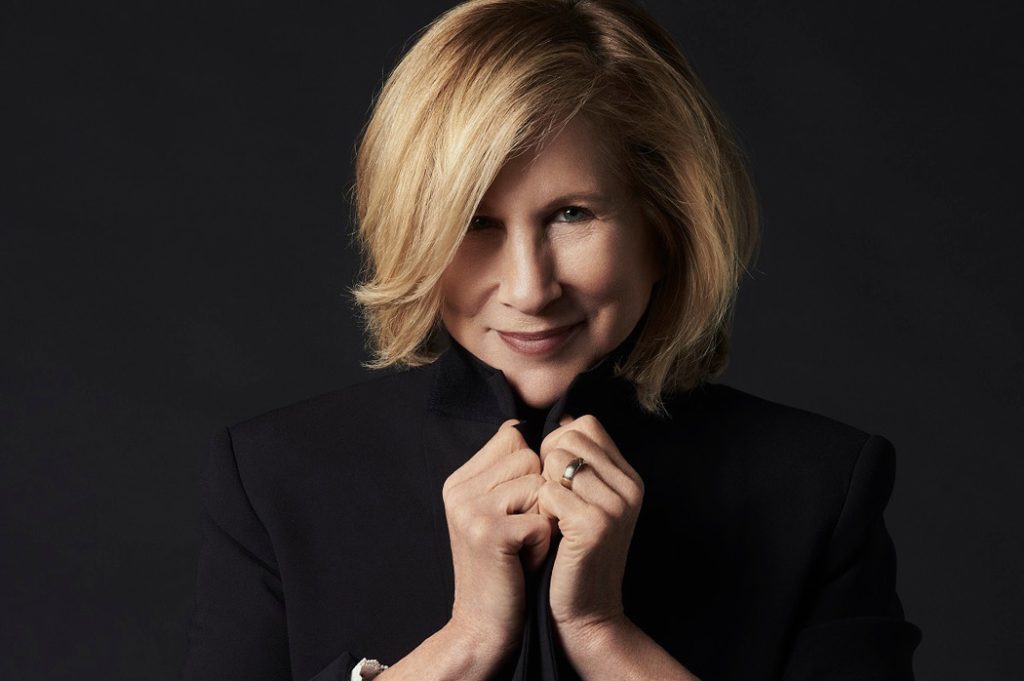 The cost for the three-day event was only $60, and that included two live concerts, one by popular Chicago blues artist Toronzo Cannon, and the other by singer-songwriter Lori Lieberman, who wrote the Grammy-winning track "Killing Me Softly with His Song." She was inspired to write it after hearing Don McLean sing his song "Empty Chairs" at a concert. Feeling personally exposed by his lyrics, Lori wrote down her impressions on a napkin. She released her version a year before Roberta Flack made it famous. It's worth Googling the original, both for its similarities and to hear Lori's beautiful mezzo-soprano voice.
The Big Exhibits
My first day at AXPONA was spent going through the Schaumburg Convention Center and Renaissance Hotel ballroom exhibits—and I was not disappointed.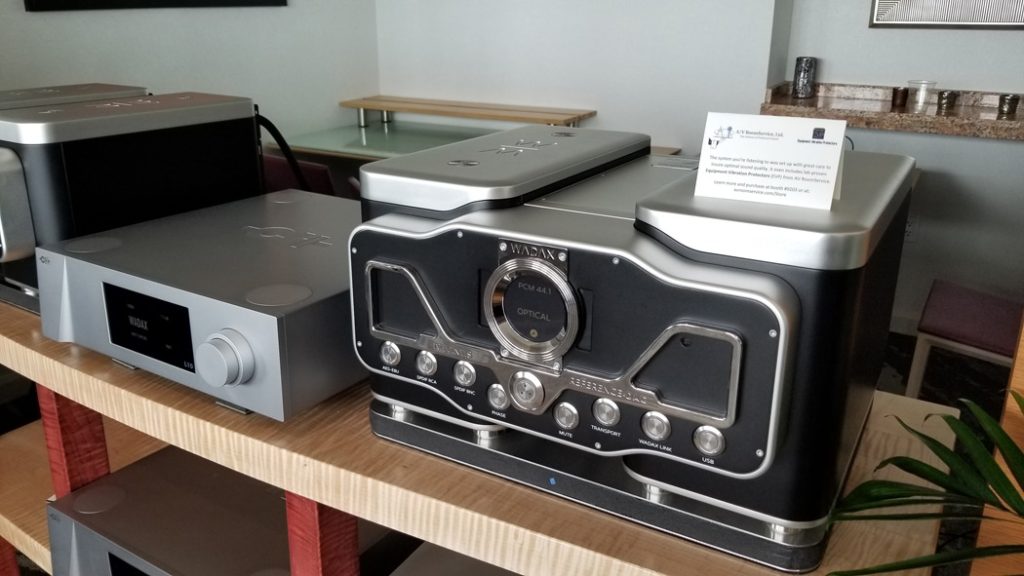 I listened to headphones, learned about ultrasonic record cleaners, and saw tons of new and rereleased audiophile-quality vinyl records. Yes, they're back, with more than one billion dollars of records sold last year, far more than CDs.
If that isn't nostalgic enough, one company is hand-building big reel-to-reel tape decks.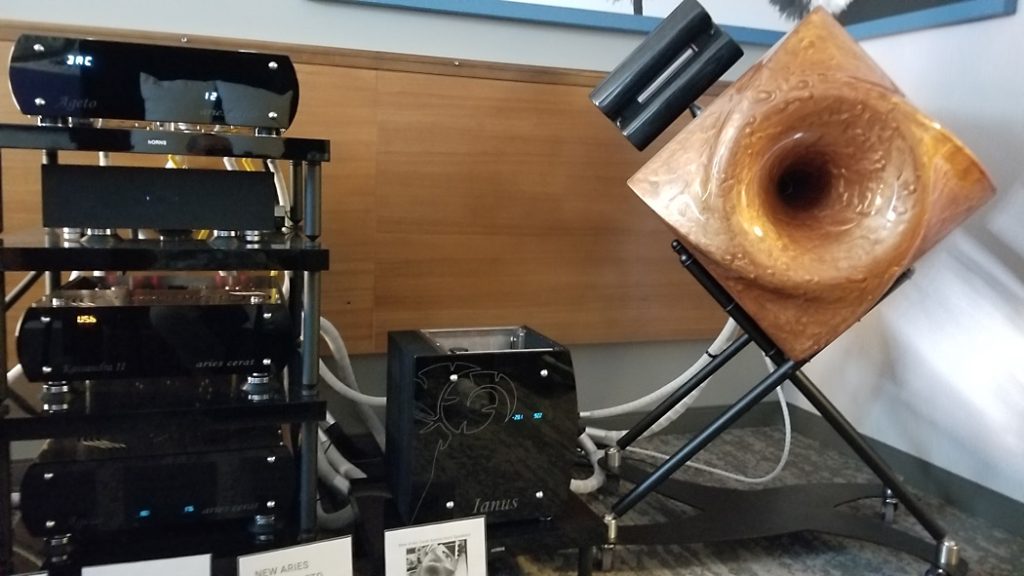 I also got to explore a new category rapidly growing in popularity—music servers, including everything from very cheap and easy-to-use models to extremely expensive models designed to be as sophisticated and state-of-the-art as any other top audio players.
The large rooms on the first two floors housed some of the biggest and most established companies, including Klipsch, Focal, Wilson, and McIntosh.
The Listening Rooms
My favorite part of the show was going through all of those hotel-room exhibits for the second and third days of the show. Rose Audio had my favorite look of the show. Their new amp is stylized with full steampunk sensibilities.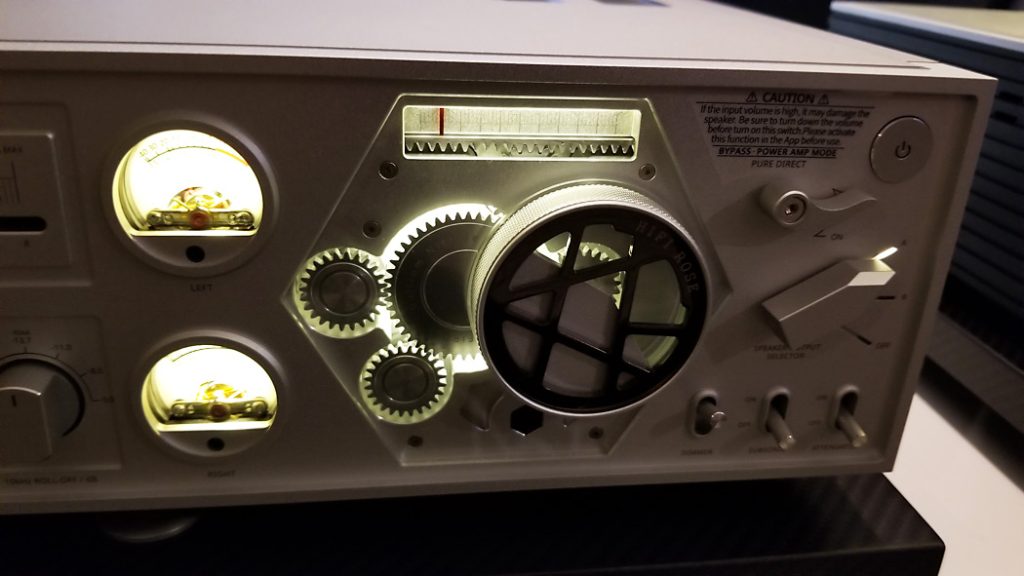 The listening was very revealing. Speakers were a whole order of magnitude more refined, with more detail, making them easier to listen to all day. There must be a new generation of younger speaker designers who have better ears for the highs.
The most exciting discovery for me, after decades of disappointment, was this: I heard at least four speakers that found the beginnings of that elusive combination of clarity with kick. Now that the top recordings can show true live dynamics, the new designers are discovering that our previous generation of high-end speakers need improvement.
What I Came Away With
My goals for the coming year include:
Over 25 years ago, my friend Jack Smiley introduced me to his speakers that had both clarity and kick, spoiling me forever. The desire to turn the speaker designs that he built for me into a line of speakers must be my top priority. Their time has finally come!
I was reminded how wonderfully real tube equipment can sound. This year, I must become a dealer for two brilliant, affordable tube amplifier lines that I heard at AXPONA.
I'll soon get a fantastic high-output moving-coil phono cartridge, so I can show off my thousands of records and start featuring turntables in the store.
Finally, I am going to research which music servers are the best, not just sonically, but also in terms of reliability and ease of operation. After all of these years, it's still true that new technologies have some growing up to do before they should be put into the hands of the nongeeks among us.
Maybe next year, I'll be showing the world my new line of Fairfield-made speakers at AXPONA. Masks optional.
And in case you were wondering, I did bring home a large Lou Malnati's deep dish pizza—another Chicago legend…
Paul owns Golden Ears in Fairfield, Iowa, and has been an AV consultant for 49 years, including in Chicago, Champaign, Illinois, and Los Angeles.