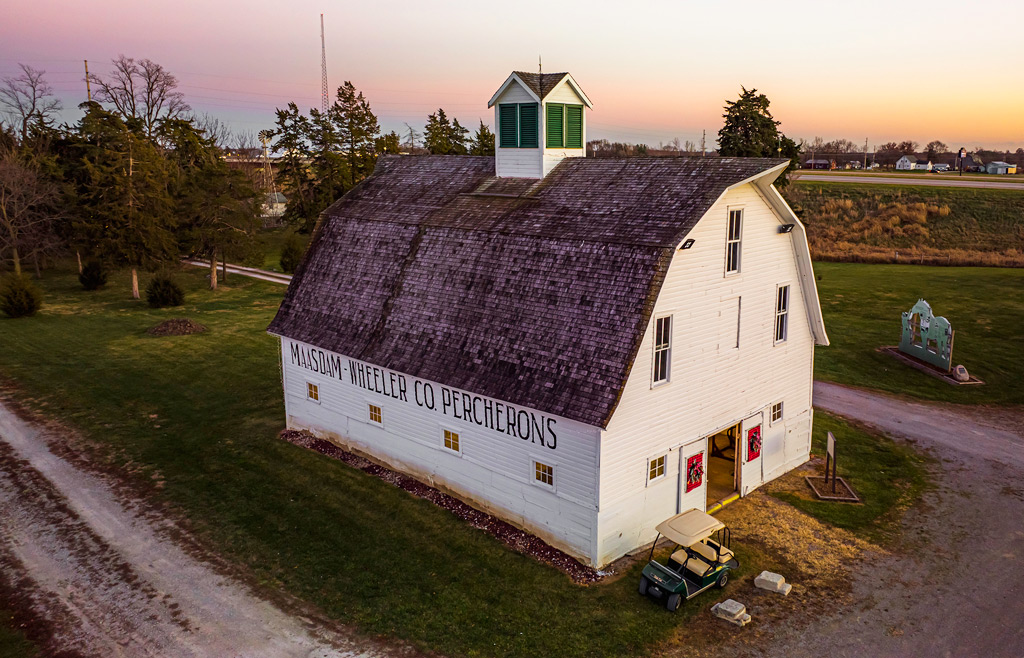 Join the Fairfield Area Chamber of Commerce as they celebrate the area's rich agriculture community at the 2022 Barnyard Bash on Friday, September 9, at the historical Maasdam Barns, located at 2224 IA-1 (South Highway 1, next to the Jefferson County Health Center) in Fairfield..
The fun begins at 4:30 p.m. with various area business and agriculture-related booths—and tons of interactive activities. Kids will enjoy the Bounce House, a tractor-cade, horse-drawn wagon rides, barrel train rides, and demonstrations throughout the evening. There will also be a giant bubble-making activity as well as a big coloring activity at the Chamber booth—and don't miss your chance to see a helicopter, police cars, and fire trucks, along with tractors and a petting zoo.
Grab the kids and head over to the early 20th-century Maasdam Barns for food and family fun until 8:30 p.m. Meals will be available for purchase.
Parking is available at the Jefferson County Health Center parking lot; a shuttle service will be available to take event attendees directly to the barns.