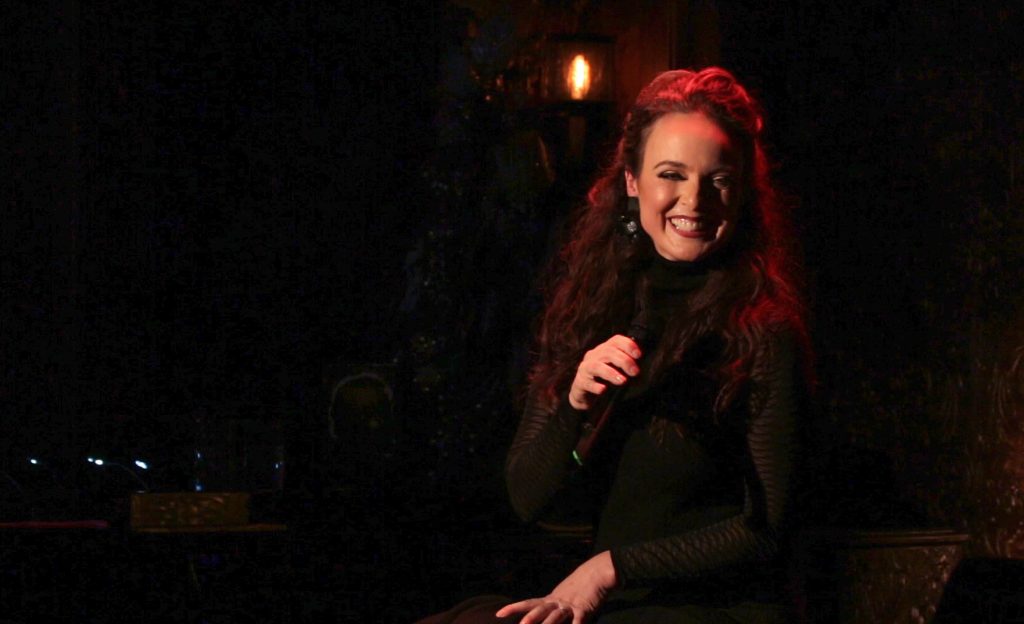 The multi-talented Melissa Errico, one of Stephen Sondheim's most trusted musical interpreters, performs an all-Sondheim lineup at the Sondheim Center in Fairfield on Thursday, September 15, and on the Brucemore lawn in Cedar Rapids on Saturday, September 17. The concerts will include classics from Into the Woods, Follies, Sweeney Todd, Anyone Can Whistle, Company, A Little Night Music, and other favorites. Errico says Sondheim's songs are "highly particular, but then they are entirely universal at the same time."
Errico first worked with Stephen Sondheim in 2002 in Sunday in the Park with George after the composer chose her to play Dot. She also starred as Clara in Passion and Leona in Do I Hear A Waltz? In 2018 she recorded the album Sondheim Sublime, which won raves from critics. Terry Teachout in the Wall Street Journal called it "The best all-Sondheim album ever recorded, a program of 15 songs in which radiantly warm singing and sensitive, intelligent interpretation are tightly and inseparably entwined."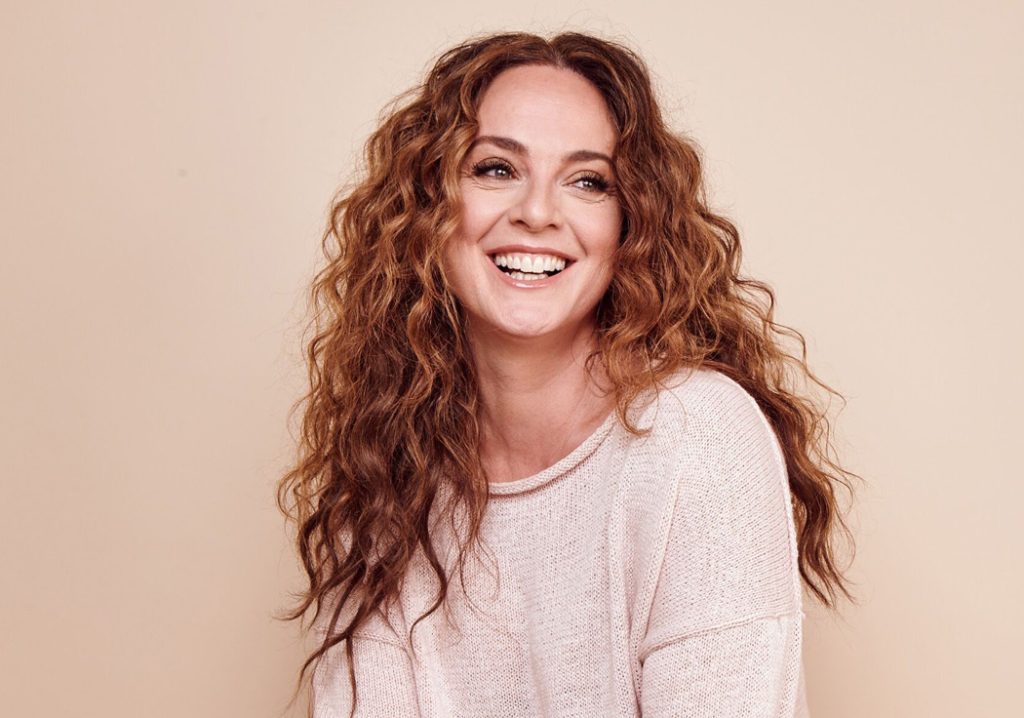 Errico says, "I really was looking for his most sublime music, his more philosophical songs. They're so painfully beautiful but they're mysterious, they have this entrancing mystery about them."
The actress and singer has performed for over 30 years, on and off Broadway, on TV (Billions), in movies, and as a cabaret singer. She also writes essays about her theatrical life for the New York Times.
Don't miss the chance to hear Errico's fierce, crystalline voice when she performs in Fairfield and Cedar Rapids, part of a fall tour that ends on November 18 at Carnegie Hall. Tickets for Thursday night's Sondheim Sublime are available at FACC.
Errico kindly answered questions via email about working with Stephen Sondheim.
How did you approach recording the Sondheim songs? Were you intimidated at all by his reputation in the theater world or what he would think of your work?
When I first worked with Steve, I was honestly too young to be as intimidated as I should have been. I proposed reworking the opening scene of Sunday in the Park with George so that Dot, my character, instead of primping for a date, would be naked in a bathtub primping for a date. I mean, actually nude. (This was because, as I knew—art history major in college!—Impressionist painting was stuffed with nudes in small baths.)  Sondheim nicely agreed to go along with the alteration, and even altered a few lyrics for the occasion.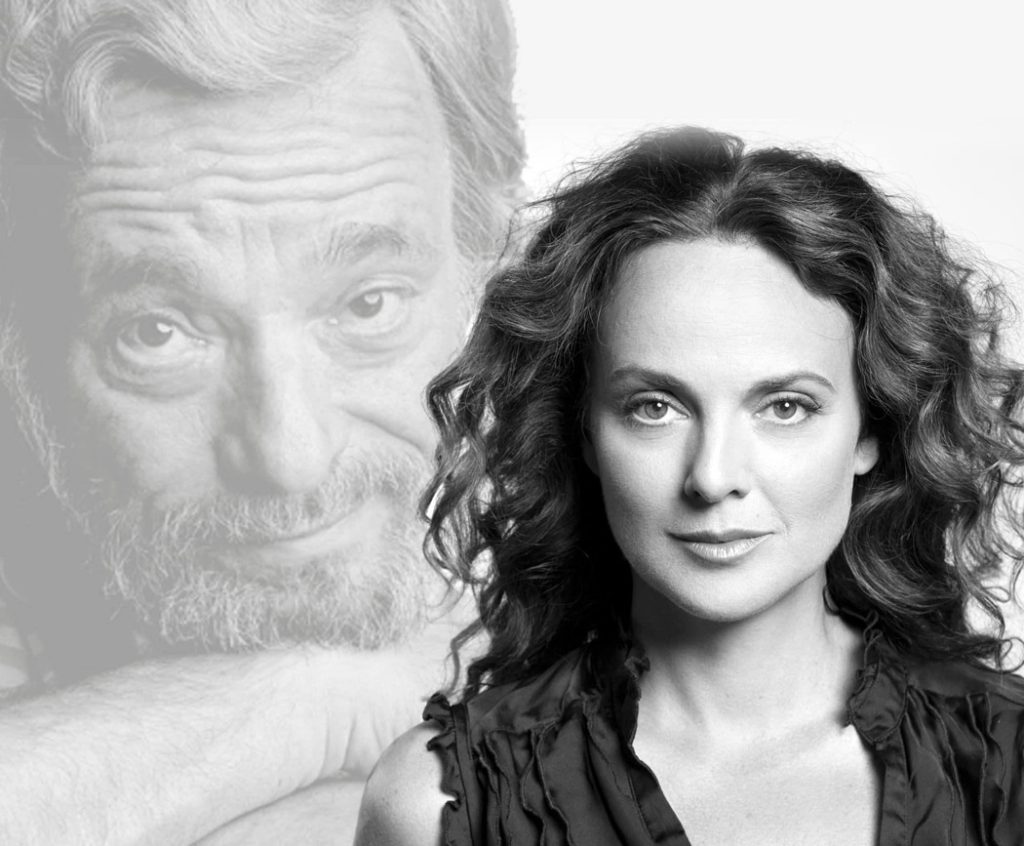 By the time I made Sondheim Sublime, I was more cautiously reverent, but never unduly so. He was intimidating only because of his mind and accomplishments, not because he ever put on airs. We exchanged emails as equals, artist to interpreter. But he was always funny. We have the same birthday, so one year I mentioned happily that the day was our shared birthday. "Oh, are you ninety, too?" he asked immediately.
When you performed in his musicals, did you work with Sondheim directly? Did he ever give you feedback or advice?
Once when I was in a revival of the vexed musical he wrote with Richard Rodgers, Do I Hear A Waltz, he caught my eye when he visited the cast at the end of dress rehearsal. "Oh, there you are!" he said, and added mischievously, "You were wonderful—most of the time." Then, after, he sought me out alone and said, "You were actually wonderful all of the time"—nice of him, but I pressed him to tell me if there was anything I could add to the character. He thought about it and then said, "When you do the drunk scene [where my prim character breaks down], do one thing that will make the audience hate you." It was ballsy and dangerous advice, but I took it and the scene played much higher. The audience will forgive your being bad, but they'll never forgive you for being bland. He knew that.
Do you have a favorite role in a Sondheim production?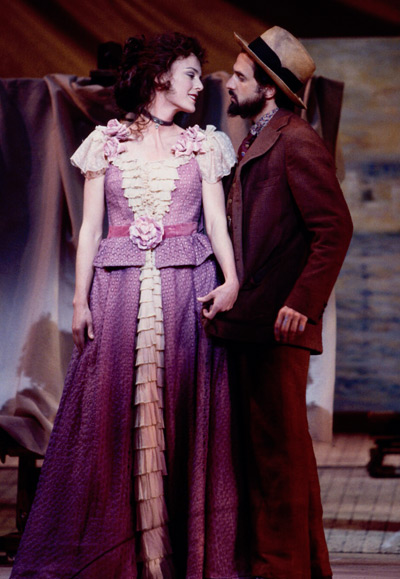 So many! But I particularly loved playing Dot in that Kennedy Center production of Sunday in the Park. I was paired with the amazing Raúl Esparza, who was the perfect stormy and frustrated painter to match my passionate and frustrated model. We're both from dark and passionate Latin backgrounds, and we laughed because we called it the perfect Cuban-Italian Sunday in the Park. I'd love to do Sondheim's A Little Night Music with him some day, soon. That part, and Clara, in Passion.
Any advice for young people who are interested in exploring a career in musical theater?
When I was twelve, I worked up the courage, in a New York restaurant, to go over and ask the great Marian Seldes what I should do to become an actress. "Live!" she said. It was slightly … dramatic advice, I suppose, but it was sound: the best thing to do is study singing and acting, of course, but even more not to become too limited. Read and look and travel and learn! Live! I draw on my background in art history as much as my training in the theater to imagine roles, and I make a point of reading everything that the author of a show has written before I start in, in order to figure out what his or her point of view is as an artist. If you're doing My Fair Lady, the Lerner & Loewe musical, you have to be sure to read Pygmalion, the source in Shaw.  So … live! And read. (And, if you can, write!)