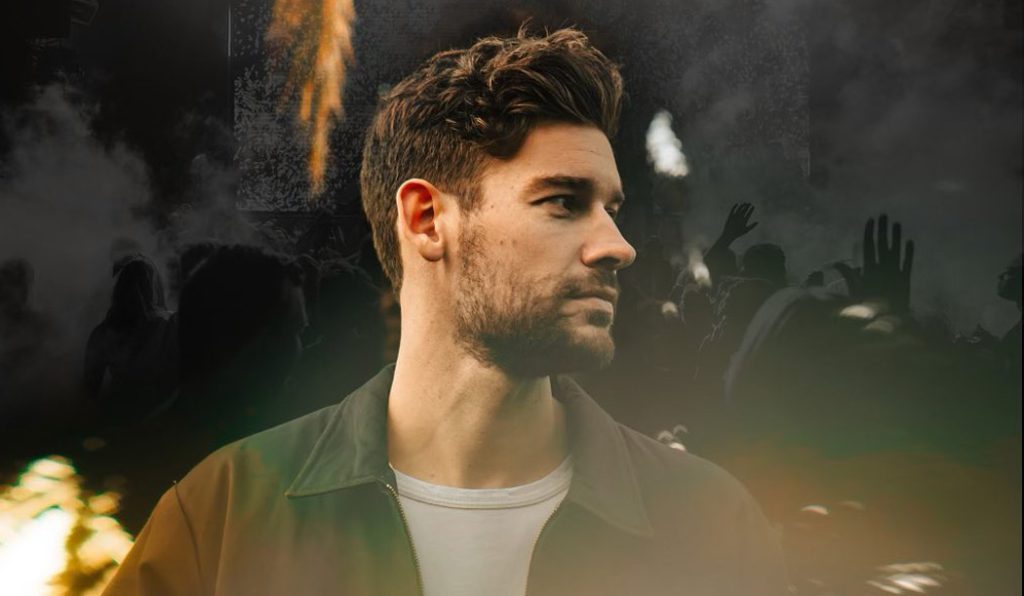 Vandelux
Since 2016, San Francisco-based Evan White (a.k.a. Vandelux) of Vancouver, Canada, has been laying down colorful, funky, trip-hop grooves, with vocals reminiscent of the Grammy-winning duo Bob Moses. Vandelux is a singer-songwriter with multi-instrumental (piano, drums, guitars, and bass) and producer talents. But it's his mastery of electronic embellishments that pulls me into these recommended tracks:
Know Some. Lone minor chords on piano open the track and are quickly joined by upper-register synth strings. Muted pizzicato colors of doubled guitar and bass join this groove-heavy party. Notice the punctuated layers of percussion, electric plucked guitar, synthesizer, and echoed backing vocals and spoken word. Electronically enhanced vocal lines seem to intentionally obscure the lyrics—perhaps to focus on the rhythms instead of the words.
The lyrics tell a story of lost love that is distilled into two repeated lines: "She's looking for the one to take her heart / I'll never be the one to take her heart."
Bright Lights. This track provides ample evidence that Vandelux was influenced by the Bob Moses duo. Savor the last 90 seconds of mostly instrumental fade led by a pulsing synth organ.
Tulum. This 2022 track is my personal favorite of this set. A satisfying blend of musical colors brings life to a midtempo, smoldering, mystical mystery. With its hybrid Caribbean reggae groove, it features a dreamlike female vocal line that's heavily dependent on e-effects and distant reverb echoes. I love the final one-minute fade with acoustic guitar, birds, whispered words, and soft handclapping.
Empty Promise. In this track, a collaboration between Vandelux and the Australian indie-electronic trio Mansionair, lead vocalist Jack Froggatt offers silky-smooth vocals. Notice how Jack's singing blends with accompanying synth chords that would ordinarily be a traditional bass line. Atmospheric effects add an array of complementary flavors to this moody, meandering stroll.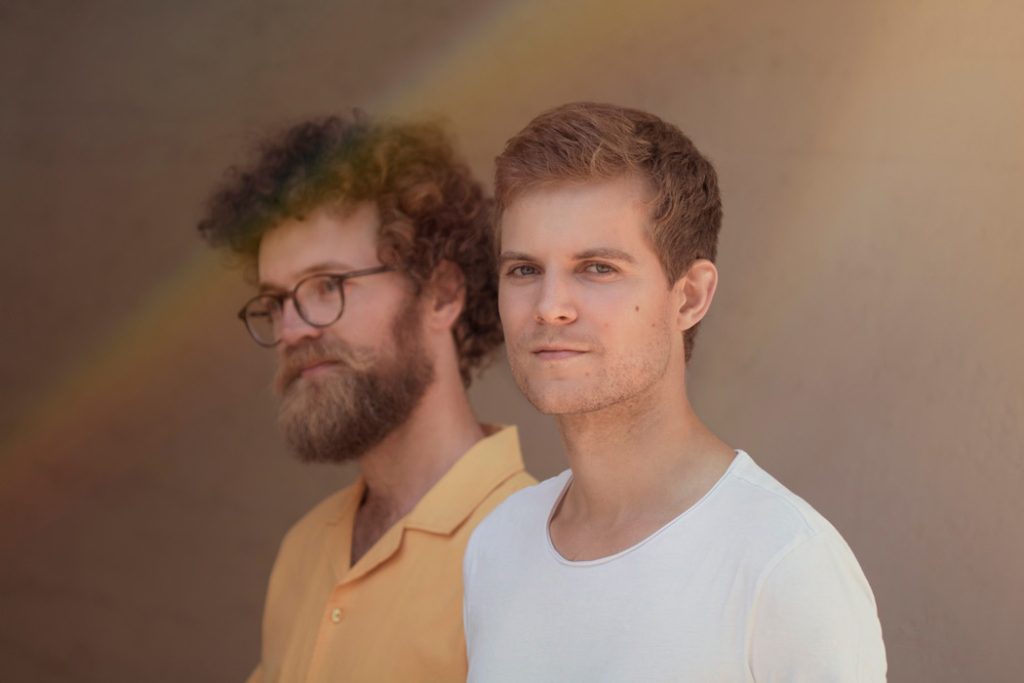 Svaneborg Kardyb
This Danish jazz instrumental duo is composed of Nikolaj Svaneborg on the Wurlitzer, synthesizer, and piano, and Jonas Kardyb on drums and percussion. Their nontraditional stage setup positions the drums and keys facing each other, facilitating their joyful interplay in live performances.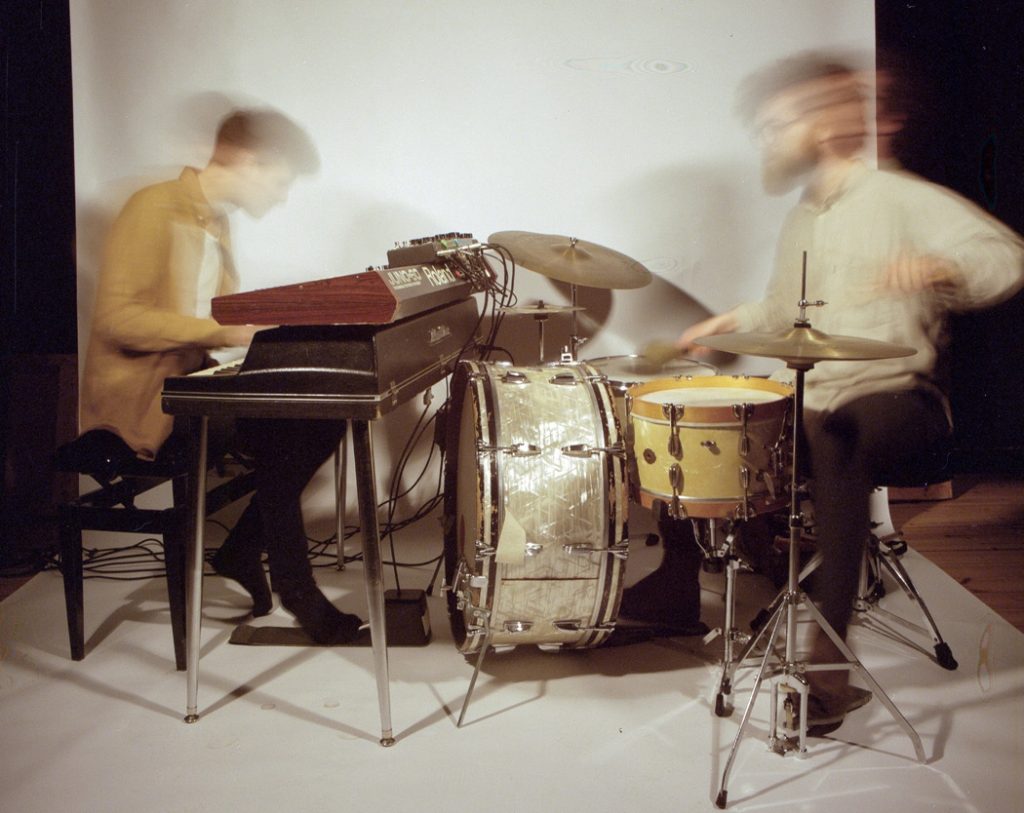 On their website (SvaneborgKardyb.com), they describe their compositional approach as "an exquisite and joyful melding of beautiful melodies, delicate minimalism, catchy grooves, subtle electronica vibes … Nordic atmospheres and organic interplay." In 2019, the duo won two awards at the Danish Music Awards: New Jazz Name and Composer of the Year.
The duo's sound is truly unique. Drummer Kardyb intently follows Svaneborg's creative melodic lines and chording gestures. In return, Kardyb's timbral additions on percussion are insistent, capturing and perpetuating Svaneborg's hypnotic phrases. Though their music is not derived from traditional jazz, their sound seems to navigate the delightful waters of today's polyrhythmic jazz.
Recommended Svaneborg Kardyb tracks:
Haven. Svaneborg lays down the melodic theme, playing two separate hands on keyboards. The lower hand offers chordal support, while the upper hand provides the improvisational charm. After a minute, Kardyb joins with his delightful percussion to add shape and color.
Orbit. This soothing journey is punctuated by visiting artist Jakob Sørensen's trumpet interlude toward the end.
Omvej. Again, Svaneborg and Kardyb define the space and direction of the piece before Sørensen steps in with muted trumpet to provide a splendid exit.
Enjoy this full playlist on my Spotify site as DJ Andy Bargerstock under list title "Vandelux and Svaneborg Kardyb."