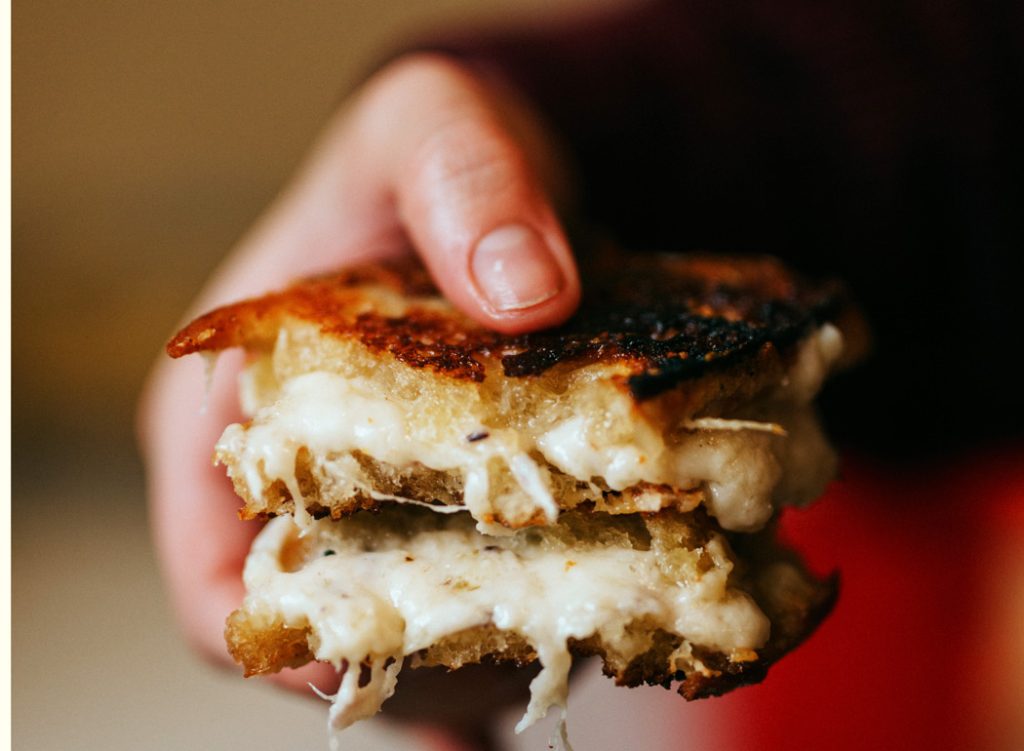 Are you a lover of ooey-gooey, warming, comforting grilled cheese sandwiches? You're invited to join fellow grilled cheese aficionados and local farm Pickle Creek Herbs this February in the Great 2023 Pickle Creek Grilled Cheese Challenge.
Pickle Creek is asking for recipe ideas and submissions to help them come up with a new grilled cheese recipe for each day of the month of February—that's 28 different grilled cheese recipes in all. Recipes will be tested and selected, and a new one will be posted at PickleCreek.com at the beginning of each day of the challenge. If your recipe is featured, you'll receive a free gift from Pickle Creek Herbs. Fan-favorite recipes will also receive a special prize at the end of the challenge and will be printed in the March issue of The Iowa Source!
Recipes are encouraged to feature locally sourced ingredients and any of the Pickle Creek infused olive oils or vinegars. Savory, sweet, traditional, and out-of-the-box ideas are welcome, and submissions will be open until the last week of the month. Learn more at PickleCreek.com.