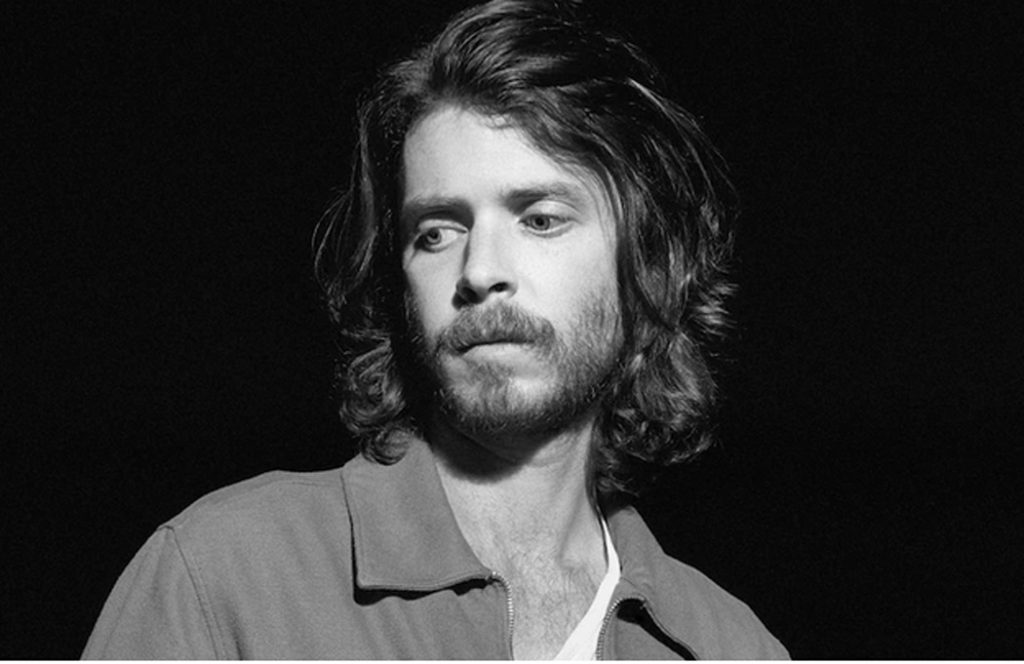 Indie folk singer-songwriter Ben Cramer has performed as Old Sea Brigade since 2016. Originally from Georgia, 31-year-old Ben now resides in Nashville, where he writes and records in his studio while collaborating with Nettwerk Music Group. Ben's songs explore various moods and textures of ordinary life while swinging between worry and joy. His talents shine when he plays and harmonizes with guest artists such as Braison Cyrus, Tall Heights, Luke Sital-Singh, and Ainslie Wills.
In October 2022, Old Sea Brigade released its third LP, entitled 5am Paradise, a nostalgic look back on life as a young 20-something during a time of gaining perspective and growing in wisdom.
To begin exploring the music of Old Sea Brigade, listen to these recommended tracks. The first three come from Old Sea Brigade alone, while the last four are collaborations.
"Man Made by Delusion" (2022). This is perhaps my favorite Ben Cramer song from 5am Paradise. With its luscious electric guitar accompaniment, it feels like a song that Band of Horses might have penned. Recurring chordal patterns on an acoustic guitar build slowly and add background color with denser textures. The lyrics seem to describe meeting someone from the past: "Remind me your name again / I swear I know what it is / It's on the tip of my tongue / And I know you're the one to forgive / Yet still, I forget / And I can't get enough / Cause there's Saratoga Springs / You and me in the back of my mind."
"Cover My Own" (2018). The opening acoustic guitar lays down the melodic theme, while repeated riffing of broken guitar-picking patterns are enhanced by Ben's lyrical and vocal talents. It's a simple song that lingers in my head, and its sparse accompaniment adds delicious flavors.
"Tidal Wave" (2018). Notice how the double-tracked vocal lines with studio reverb add softness to this track. It takes me back to Café Paradiso in Fairfield, when the Pines played "All the While." Both tracks use a similar pleasing effect of sustained notes on electric guitar bathed in reverb.
Don't Hold Your Breath (2021) by Braison Cyrus with Ben Cramer. Braison is the son of Billy Ray Cyrus and brother to Miley. This is a beautifully composed song with stellar arrangements and chilled backing vocals by Ben. The composition uses variations on popular chords that sound so familiar yet come across as originally creative.
"Hear It Again" (2022, JV Edition) by Tall Heights. Tall Heights is a Boston-based electro-pop duo consisting of Tim Harrington (acoustic guitar) and Paul Wright (cello). Kudos to Ben's vocal harmonies. I especially like the shimmering cello as the song fades—and the quietly exotic background hues that charm the listener.
"Call Me When You Land" (2020) with Luke Sital-Singh. This upbeat song of hope dates from 2020, when Old Sea Brigade and Luke collaborated on single releases. Luke, a London-based folk singer, provides beautifully executed upper-register vocal lines. Some listeners may be distracted by the frictional squeaking of round-wound guitar strings during chord changes. Clean finger changes are more elegant.
"Detour" (2020) with Ainslie Wills. Simple, melancholy e-piano chords, sparse hand claps, and gentle percussion frame this story of a woman sensing that her lover is using her as a "detour" on the way back to his old girlfriend. The voices of Ainslie and Ben blend together well in contrast to the incongruous relationship of the woman and her lover in the song. And yet, she sings: "I can't believe that I would ever stand so close to you / It doesn't matter where this ends up / I ain't leaving … know what I'm doing / I've already thought all this through." I enjoy this kind of meandering saunter.
Enjoy free full tracks on my shared playlist available on Spotify under my handle as DJ Andy Bargerstock. Follow me to get alerts on new playlists.