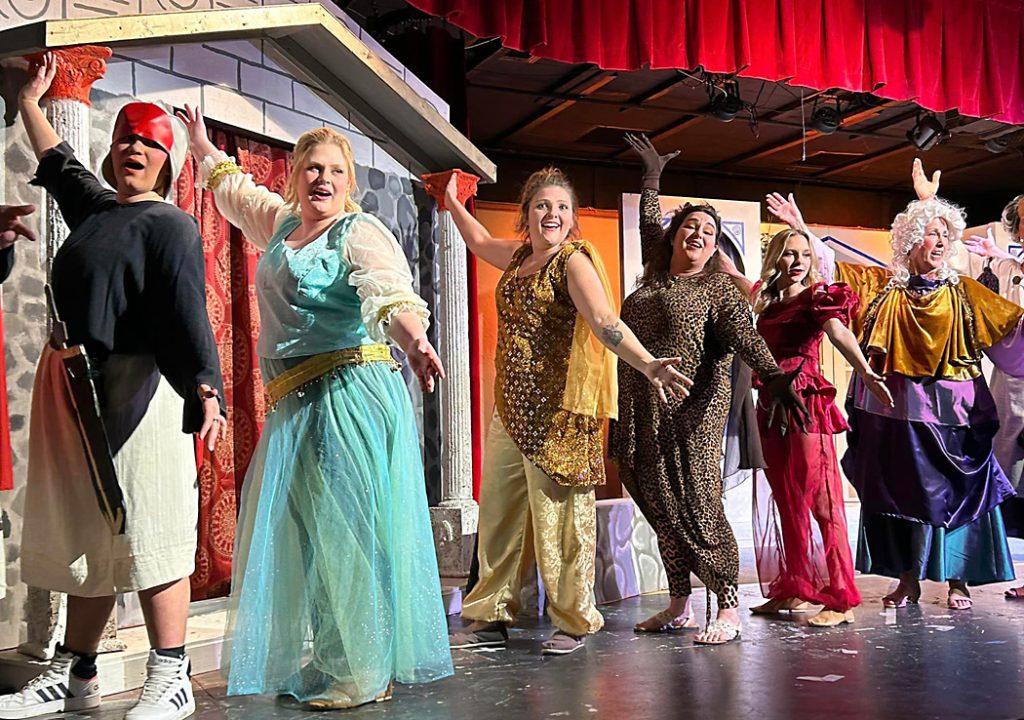 The Van Buren Players present their winter musical, A Funny Thing Happened on the Way to the Forum, at the Roberts Building in Keosauqua on Friday & Saturday, February 24-25, at 7:30 p.m. and Sunday, February 26, at 2 p.m. at the Roberts Building in Keosauqua.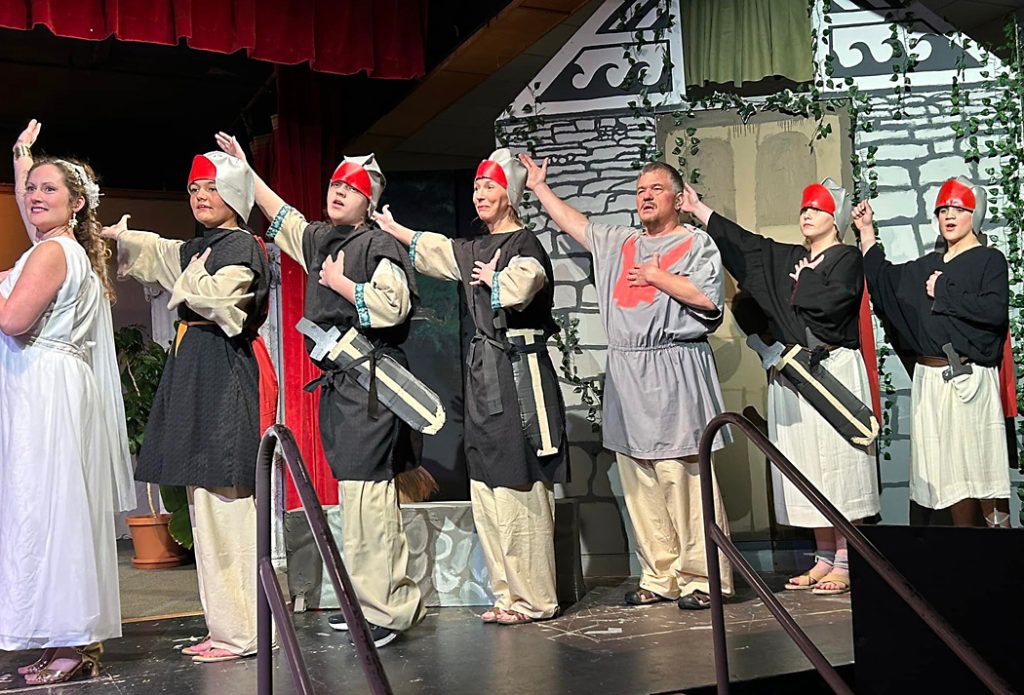 Broadway's greatest farce is light, fast-paced, irreverent, and one of the funniest musicals ever written. A Funny Thing Happened takes comedy back to its roots, combining situations from time-tested, 2000-year-old comedies of the Roman playwright Plautus with the infectious energy of classic vaudeville.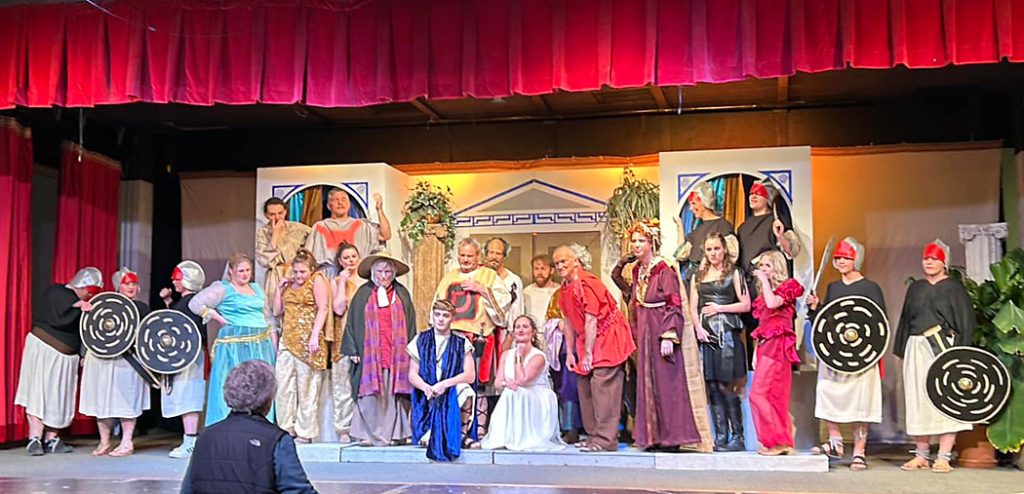 In this nonstop laughfest, the crafty slave Pseudolus struggles to win the hand of a beautiful but slow-witted courtesan named Philia for his young master Hero in exchange for freedom. This unforgettable, hysterical musical allows a terrific ensemble of comedic actors to shine.
The cast includes John Calahan as Pseudolus, Emily McIntyre as Philia, Isaiah Meek as Hero, David Atwood as Hysterium, Tom Vorhees as Senex, Vicki Robertson as Domina, Heather Charbonneau as Madam Lycus, Tom Allen as Miles Gloriousus, and Shirley Lindel as Erronius. Proteans will be played by Mike Plecker, Ann DeHart, Lilah Hawkins, and Tanner Bruckman. The Chorus includes Shannon Garrels, Sydney Meirotto, Tiffany Burchett, Autumn Calahan, Tracy Shaw, Melanie Norton, Emma Crandell, Lilly Berner, Kat Wyatt, Alex Riley, Jackson Meek, and Cecelia Shaw.
Tickets can be reserved by contacting 1st Iowa State Bank in Keosauqua: (319) 293-3794.