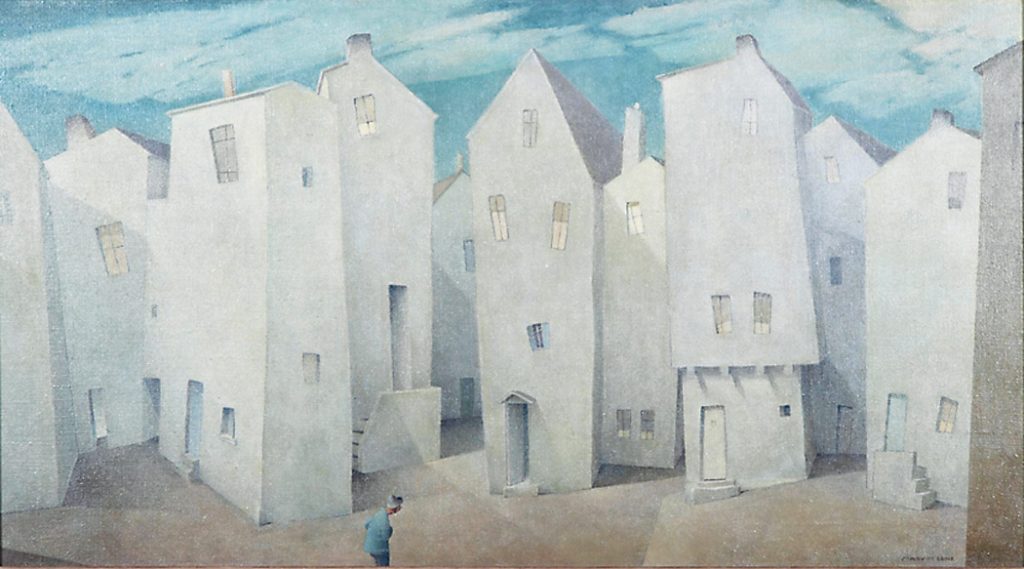 The Cedar Rapids Museum of Art is an underappreciated gem in Iowa's cultural landscape. Established in 1895, the CRMA returned to its original location in the Carnegie Library in 1989 after the addition of a large gallery wing designed by post-modern architect Charles Moore. With significant collections from several prominent Iowa artists, the CRMA has the world's largest collection of works by Grant Wood, Marvin Cone, and Bertha Jaques, as well as works by Mauricio Lasansky and the Riley Collection of ancient Roman portrait busts.
In addition to its excellent ongoing exhibitions, the CRMA currently has four exciting temporary exhibitions.
Built This Way: Architecture in Art, which runs through May 14, shows how architectural shapes, patterns, and textures have inspired art in other mediums. This fascinating exhibition "examines the intersection of architecture with art," says Kate Kunau, Curator of Collections and Exhibitions. Paintings and photographs of architectural features and charismatic buildings reveal their thoughtful lines, creative forms, and sculptural energy. "The blending of artistic fields has a long history," Kunau says, "and this vibrant exhibition looks at how one genre of artistic expression inspires others in a multitude of ways."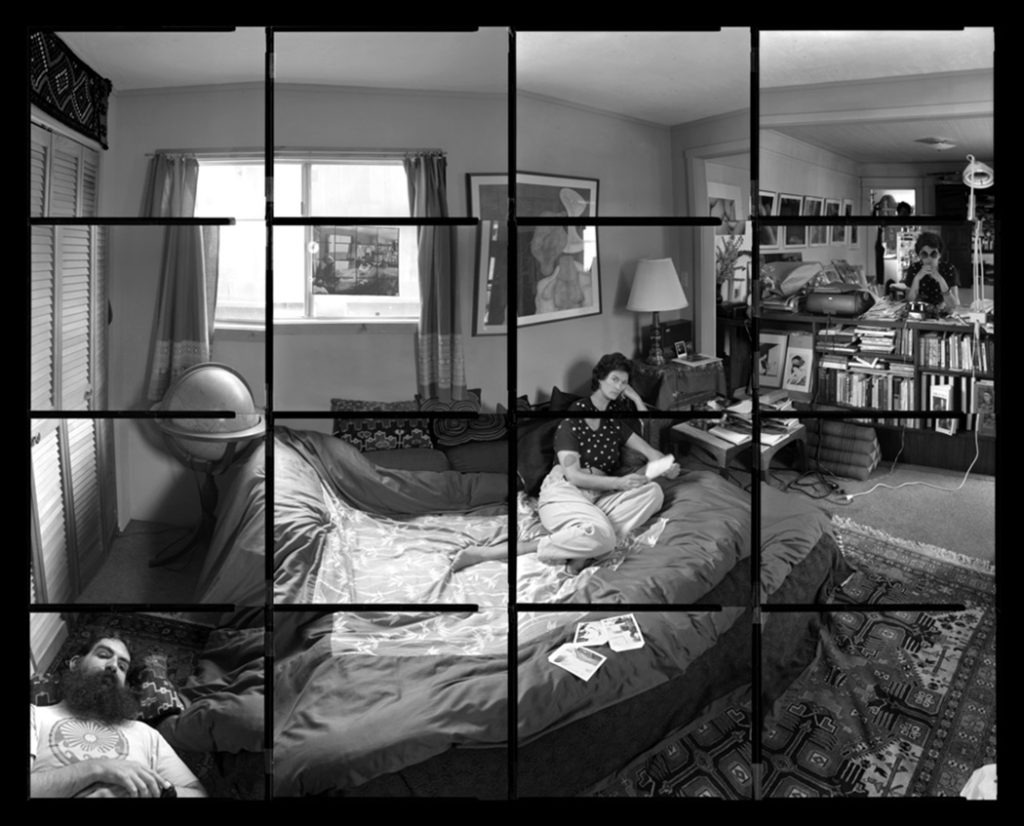 Running through April 30, Through the Lens: Photography after 1950 from the Collection showcases an impressive range of photography, from the mid 20th century through the early 21st century. Ranging from portraiture and street photography to historical documentation and artistic abstraction, the exhibition displays photographic innovations over the last few decades. "Photography can be thought of as purely documentary," says Kunau, "but as this exhibition demonstrates, it offers a wide range of artistic possibilities."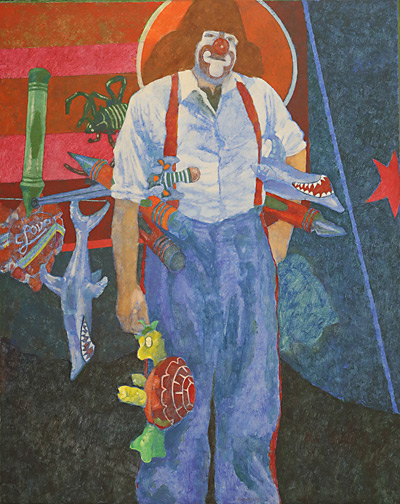 Byron Burford: Ringmaster, which runs through October 29, celebrates the work of Byron Burford (1920–2011), an American figurative painter and printmaker who studied at the University of Iowa and was mentored by Grant Wood. Burford taught painting at the U of I for 38 years, spending his break time traveling with circuses, playing drums with the circus band, and painting. A popular award-winning artist with a large following, Burford was a Guggenheim Fellow, and his work is in many museum collections. He captured poignant moments in the lived experience of soldiers, athletes, jazz musicians, factory workers, and circus performers. This exhibition focuses on his circus art. Reminiscent of Art Nouveau circus posters by French artist Toulouse-Lautrec, with a more surreal, modern sensibility, Burford's paintings, collages, and prints combine swaths of bright colors with circus imagery to create an intimate visual experience.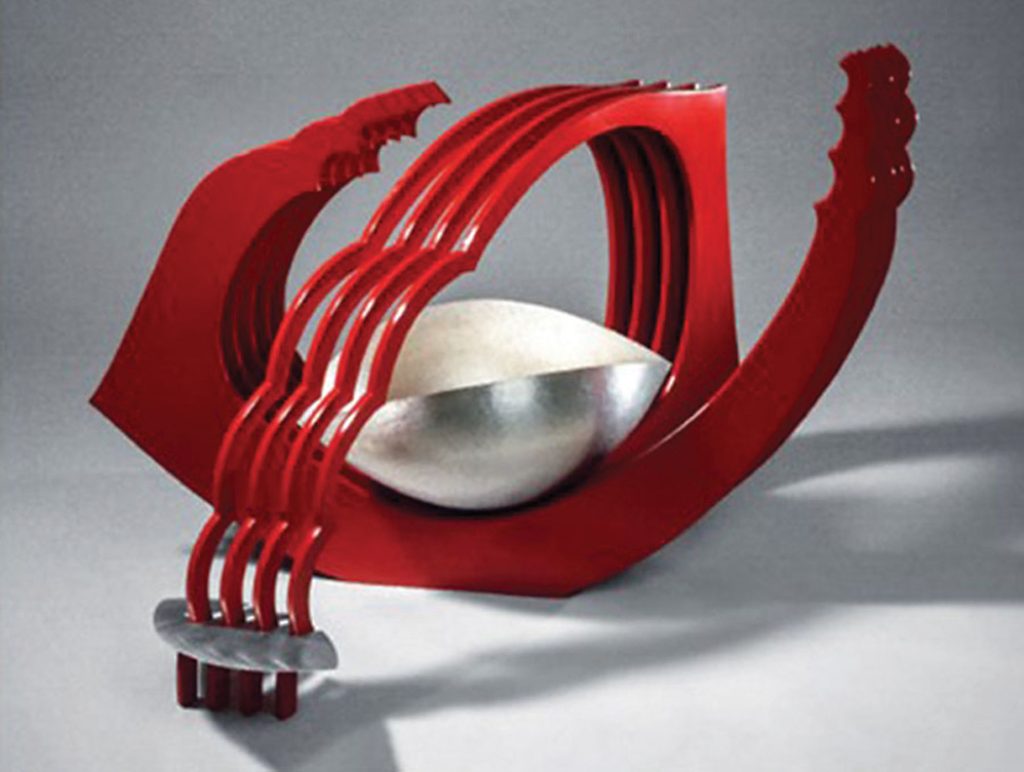 Chunghi Choo: Visionary runs through October 8. Choo's innovative, pioneering work is visually arresting, with a dynamic flow. She expertly crafts solid forms that feel ephemeral and mysterious.
A world-renowned metalsmith and jewelry artist best known for incorporating electroforming and electro-appliqué into her work, Choo established a metals program at the University of Iowa, which she brought to international prominence during her 30-year teaching career. Many of her students are now critically acclaimed artists.
Choo has exhibited all over the world, with work in the permanent collections of many prestigious museums worldwide.
"We are so excited to be presenting a seminal exhibition of one of America's most important artists," says Executive Director Sean Ulmer. "Although Choo is known primarily as a metalsmith, her 60-year career includes explorations in many media, from fiber and jewelry to ceramics to sculpture. If the United States designated artists as national treasures, she would be one!"
For more information, visit CRMA.org.