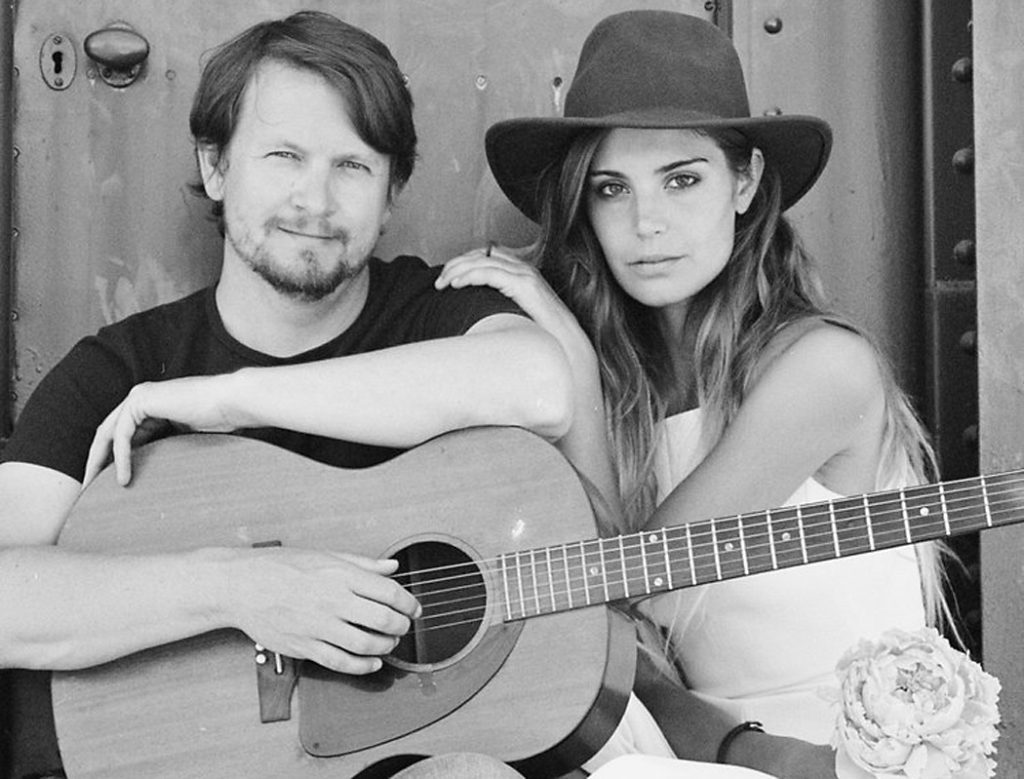 In 2017, Sierra Lundy and Jon Middleton started performing together as the folk duo Ocie Elliott in Victoria, British Columbia. That same year, Ocie Elliott had some music tracks chosen for the soundtrack of the Grey's Anatomy TV series.
The duo describes their music as landing somewhere between Gillian Welch's Americana ballads and Angus & Julia Stone's indie folk-pop. In live performances, Ocie Elliott is sometimes joined by bassist Roy Vizer, who plays in Middleton's other project, Jon and Roy.
The band came up with their name after Jon, inspired by Sierra's fascination with the 1920s, searched a 1920s name generator that spat out "Ocie." Jon liked it so much that he quickly adopted it as a personal nickname. Then the two agreed to add "Elliott" based on their shared admiration of the late singer-songwriter Elliott Smith.
Since 2017, Ocie Elliott has released several EP and LP albums, including What Remains (September 2022). Reviewer Robb Donker Curtius (AmericanPancake.com) described the title track as "eloquently sad and beautiful"—a mood that seems to pervade the entire EP.
Enjoy these tracks of sweetly understated folk music that emanate deeply felt emotions. Gratitude for finding each other emerges as a pervasive theme throughout their music.
"Like a River" (2021). Similar in chord pattern to Dylan's "Knockin' on Heaven's Door," this track adds a dash of understated vocal drawl in the style of Watchhouse's Andrew Marlin. The result is a rolling, repeated song cycle of beautifully soft harmonies, acoustic guitar, and background organ.
This song is a reflection on the passing of legendary singer-songwriter John Prine and a dedication to his earnest lyrics. "Liberated eyes and a Buddha smile / All the class, all the style / Now you're on a highway, windows rolled down / Knowing just where you're bound." The chorus is hauntingly good: "It goes on, on, on, on / Just like the river, it goes on."
"Take Me Home" (2020). With soft vocals and acoustic guitar, this plaintive song seems inspired by Angus & Julia Stone's work, especially their 2010 song "Yellow Brick Road."
"Without You" (2017). The track begins somewhat like a 1950s doo-wop song with sparse electric guitar, then Sierra takes the lead vocal followed by Jon's vocal contribution on the first verse. I love the guitar riff between verses and the choral harmonies blending Jon and Sierra's voices, as well as the arpeggiated broken guitar chords and the sudden muted guitar chords on the song's backbeat.
"Thinking About You" (2019) and "Run to You" (2018). Both songs ponder the melancholy moods created by temporary separations. On "Thinking About You," the feeling of easy gratitude is enhanced by Jon's vocal melody line, combined-duo vocal harmonies, clean engineering, and reverb effects. On "Run to You," the beat of straight-ahead piano block chords produces a delightfully mellow mix.
"Now You Don't" (2021). This track seems to be an ode to reuniting after a long trip apart. "And I've been away for far too long / Stuck in another time zone / I had something tying me down / Now I don't." Again, the vocal styling is similar to Andrew Marlin's with a soft, almost under the breath muttering that is bathed in the emotions of good storytelling. As with all Ocie Elliott's songs, harmonies are created in close space, with studio reverb adding a sense of presence.
"Life I Know" (2022). From the EP What Remains, this song speaks of the challenge of finding a way through periods of dismay and darkness: "I have tried pushing the dark away / Yes, I've done it before, but I had to pay / 'Cause no matter what, some people will sing / Without the winter, there can be no spring." Hope for a brighter day is bolstered by the charming harmony from the Ocie Elliott duo.
Now, with this introduction, I encourage you to listen to the tracks and share the music of this rising young Canadian duo with others. Find my free shared playlist on Spotify under my handle as DJ Andy Bargerstock.