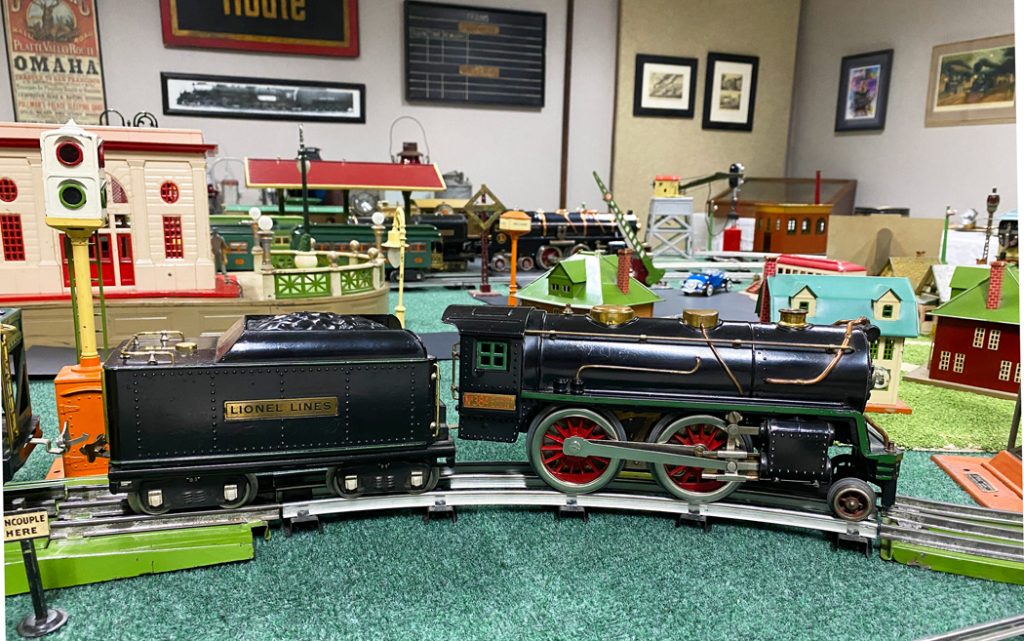 A beautiful vintage train set will be on view at Iowa Heartland History Connection in Ottumwa through June 30. The 1930s Lionel train is part of a collection owned by museum volunteer and board member Chris Cobler, who has been collecting trains since he was in high school.
Cobler's first train set was an O Gauge Lionel set that he set up in his parents' basement. He started with the O gauge series (which are approximately 1:48 scale and the size that most people are familiar with), then started collecting standard gauge, which was produced until 1939 and is more of a rarity. Cobler says that "this standard gauge layout has the most detail that I've ever seen." Founded in 1900, Lionel Corporation was a popular American toy manufacturer whose toy trains and model railroads were their claim to fame. Their electric train was inducted into the National Toy Hall of Fame in 2006.
A set like the one on display was intended to be set up on the floor for kids to play with, but Cobler built tables for easy display and portability, so it was a perfect fit for the museum. Adding to the fun are toys that kids can operate, such as a remote control magnetic crane that loads steel pieces from a bin into a gondola train car. The exhibit is filled with local railroad history and artifacts from the museum as well as Cobler's collection, including a Rock Island Railroad conductor's uniform worn by his father-in-law, Orville Harger.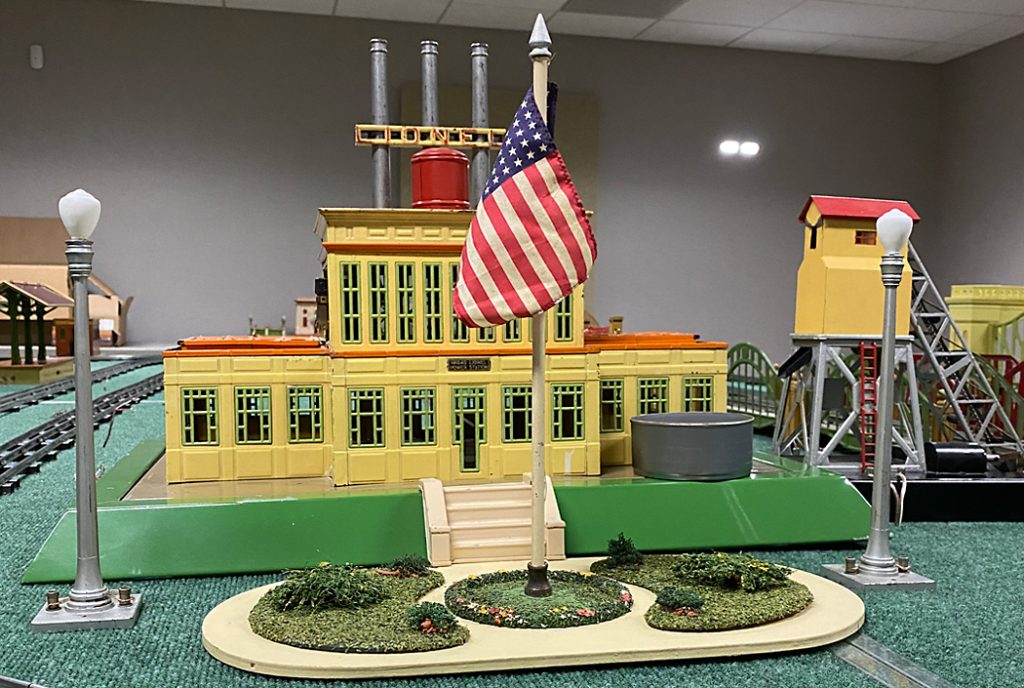 Cobler has been involved with the Iowa Heartland History Connection for years as a volunteer and was voted onto the Board of Directors in April. Last year, he approached Museum Director Erin Naylor with the idea to display his train collection—and it was welcomed with open arms. The exhibit has drawn people from all over the state as well as large group from Missouri. Cobler would like as many people as possible to come and enjoy it.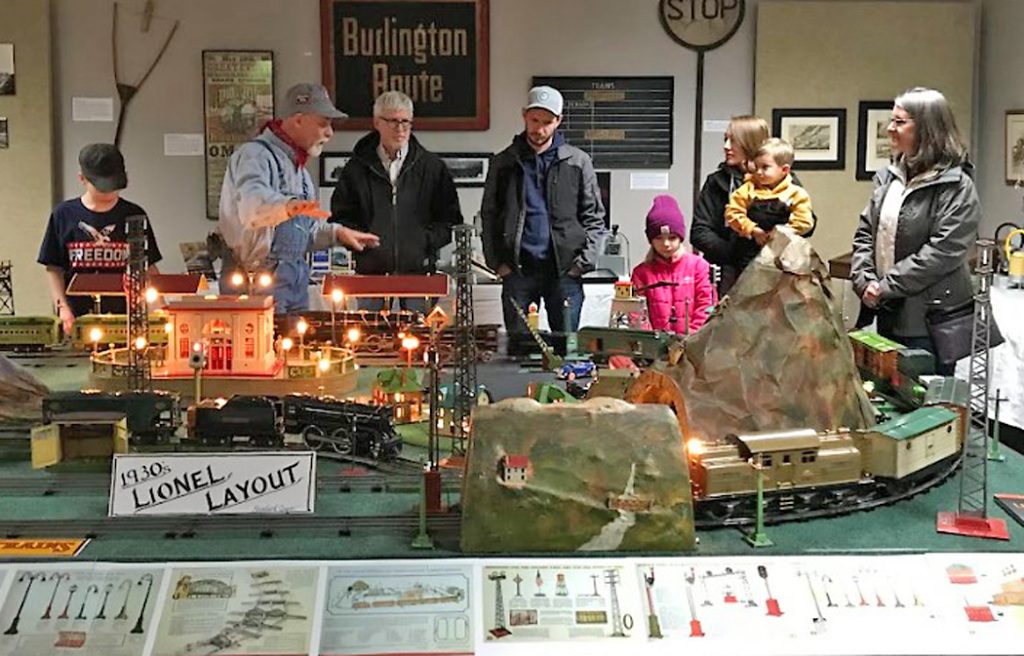 Cobler loves coming to the museum to operate the train and to see young people enjoying it as much as he does. "This exhibit has been fun for all ages and certainly draws a crowd," says Erin Naylor. "We're so thankful for Chris's enthusiasm. It is truly contagious!"
Cobler will be in the museum to operate the train on Saturday, June 3, from 1-4 p.m. and Thursday, June 15, from 5-7 p.m. The museum also welcomes groups of ten or more to make an appointment to meet with Cobler in person.
When the exhibit comes down at the end of June, Cobler is happy to transport it elsewhere so more people can enjoy it. If you're interested hosting this exhibit, please contact the museum.
Iowa Heartland History Connection is located at 700 Farm Credit Dr. in Ottumwa. This quaint historical society and museum features a wide collection of images of regional interest. The museum is open 10-4 Wednesday through Friday. Find out more by visiting IAHeartland.org or by calling (641) 682-8676.