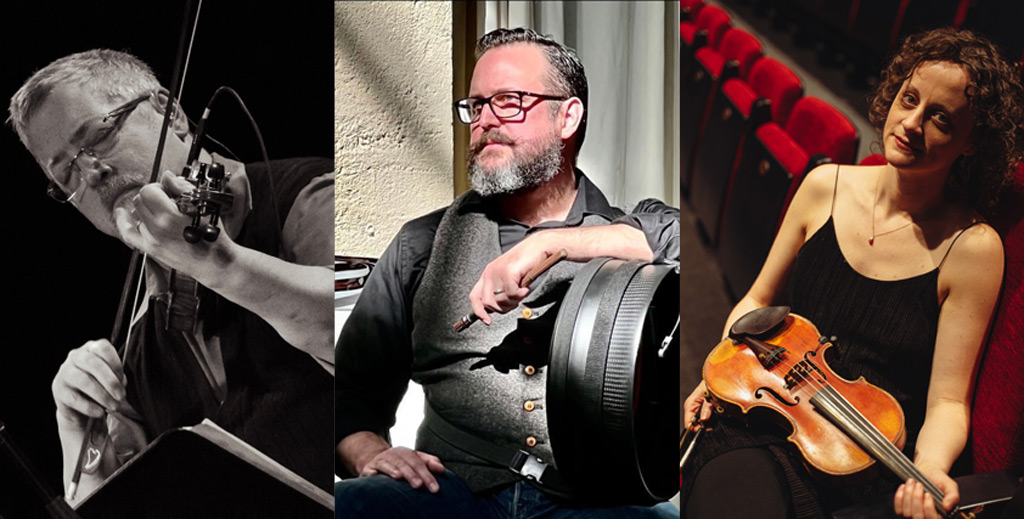 This Saturday, July 29, at Cafe Paradiso in Fairfield, progressive Irish band Mayor Harrison's Fedora will take you on a journey from the Emerald Isle to the streets of Chicago with scintillating jigs and reels and heart-melting ballads. The all-star cast includes Sean Cleland on fiddle, Jesse Langen on guitar, and Steve Morrow on bodhran. They will be joined by local hero Tim Britton on uillean pipes, whistle, flute, and mandolin, and special guest, fiddler-singer extraordinaire Liz Hanley from New York City.
Sean Cleland entered the ranks of the illustrious Chicago Irish music scene through the tutelage of flute player Noel Rice and his band of young prodigies, Baal Tine. Forty years later, he now directs the Irish Music School of Chicago.
In addition to distinguishing himself as a classical guitarist, Jesse Langen has become one of the more virtuosic guitarists in Irish music. Jesse is on faculty at the Chicago Academy for the Arts.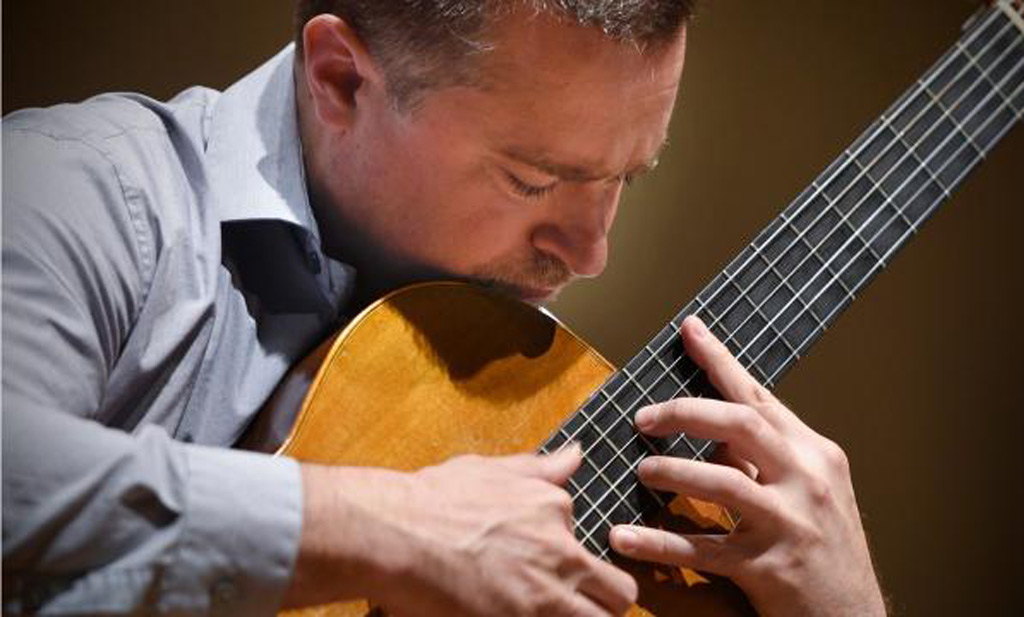 Steve Morrow has brought his incisive playing of the bodhran, an Irish goat-skin drum, to various well-known Irish bands since transplanting to Chicago from Iowa several years ago. He has since performed around the country with Steam, BackWest, and Athas.
Liz Hanley was raised in an Irish American family in Boston, learning her love and practice of Irish music from her father and grandfather. She studied violin and Irish studies at NYU, and was recruited by NYU professor and leading Irish music ambassador Mick Moloney to tour with super group The Green Fields of America. She is in constant demand in the New York City area, where she resides, as well as around the country, and in Ireland and the UK.
Tim Britton grew up in the center of the Philadelphia folk revival and entered the Irish music scene there as a child prodigy on the rare uillean pipes. Also recruited by Mick Moloney, Tim toured the country with him and Eugene O Donnell while still a teenager, and then with Green Fields. Tim has since performed and recorded with a who's who of Irish musicians.
This latest configuration, a.k.a. Mayor Harrison's Fedora,* will be making its debut on Friday in Chicago, followed by the Saturday performance at Paradiso.
$15 tickets are available in advance at Cafe Paradiso, 101 N. Main Street in Fairfield, or online at CafeParadiso.net. $20 at the door. Showtime on Saturday, July 29, is 8 p.m.
* Fun fact! Who was Mayor Harrison? Click here for a tidbit of Chicago history.