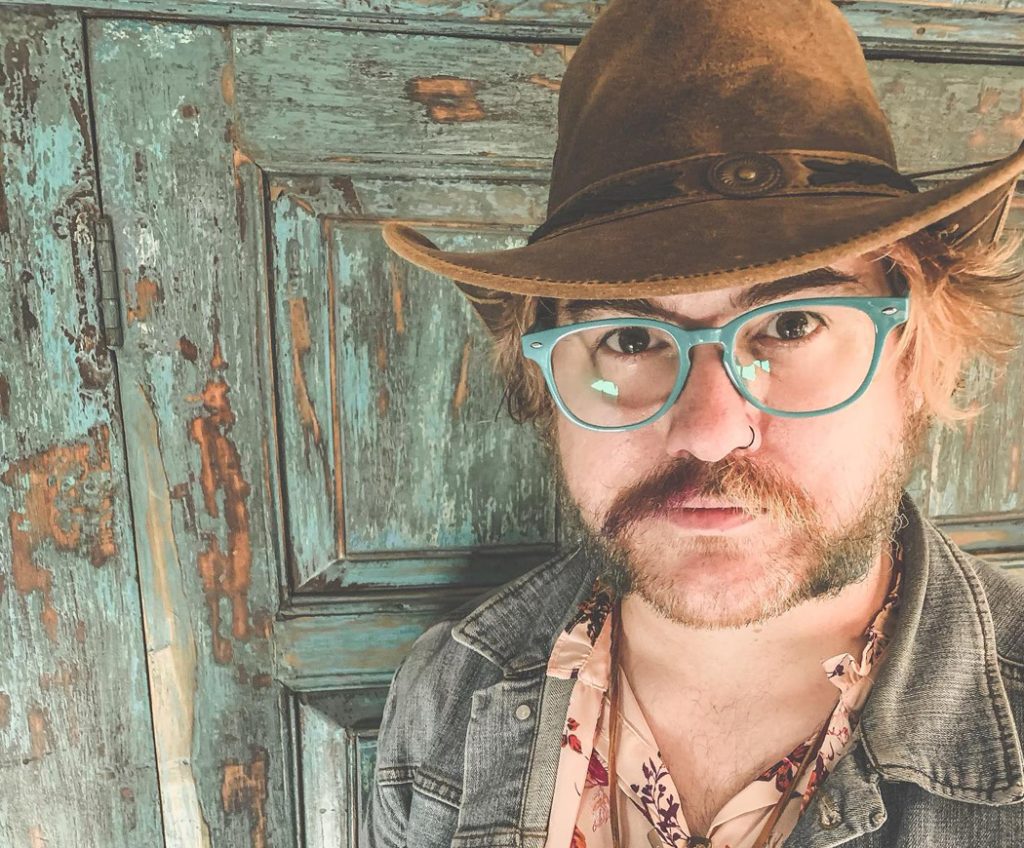 In a world full of cookie-cutter country music artists, Adeem the Artist stands out as different in a positive way. As a seventh-generation Carolinian, Adeem composes songs that are rooted in the American South. However, Adeem turns the stereotypes inside out to show the deeper meanings implicit in the assumptions people make about others. The results have been praised by the New York Times and Rolling Stone, and the work affirmatively compared to the music of Dolly Parton, the Drive-By Truckers, and Randy Newman.
"I grew up listening to country music and I grew up around laborers. The sounds and stories of the soil are the ones I rolled around in," Adeem said. "My ancestry is inextricably tied to the Piedmont mountains, to colonialism, assimilation, enslavement, apartheid, genocide, and all manner of physical and ideological aggression from forced conversions to the Trail of Tears. I carry that with me in my DNA."
That's heavy stuff to pack into a song, especially in a genre marked by the jingoism espoused by popular bro artists. (Bro-country has been the most popular sound of 21st-century country music via such artists as Luke Bryan, Jason Aldean, and Toby Keith.)
The artist writes songs that rebel against the traditional homilies of today's hits, including gender roles. Adeem was born as Kyle Bingham but changed their name to Adeem Maria and their pronouns to they/them/their. "Adeem is the name I firmly believe was given to me in my early 20s by God," they said. "It meant a lot to me then and it means a lot to me now. Before that, I went by my legal middle name since grammar school, and I felt very detached from that name and from the expectations of me when I wore it."
Adeem will perform at the Trumpet Blossom Café in Iowa City on August 18 during their first visit to Iowa. Much of Adeem's music deals with the contradictions between what people assume about others and the actual reality. "My live show is much funnier and more lighthearted than I'm making it sound," Adeem said. "I get asked a lot why I don't do stand-up, and it's because it's much more practical to me that I be a musician who is pretty funny than be a comedian who is sometimes very sad and political!"
They explained further, "Politically, I am a leftist. It's important to me, and I'm not shy about talking about it, but I don't speak about it inside of a political vacuum. I consider it as simply joining the dialogue rather than any effort at pontificating or evangelizing. I am a lower working-class musician from a long line of laborers, and my ideology is rooted in solidarity with the blue collar and the red neck. Class solidarity before ideological purity is an important mark of my work, and I think that makes it palatable for people who might not agree with me as well." Adeem describes their songs as constructively embracing "white responsibility" rather than "white guilt."
One might expect Adeem to be resentful of others whose world views are so opposite from theirs, but Adeem understands where others come from and why they see the world the way they do. Adeem delivers songs in a lilting conversational tone, like an excited friend with the latest news. They employ humor and intelligence to show the connections we all share.
In "Arrogance of Heritage," Adeem sings, "Mom and dad tried to teach me wrong from right / but their compasses were bad." Adeem's whole family of Southerners shares a background in which Jesus Christ and white supremacy connect. Adeem suggests that their parents' generation is more ignorant than blameworthy, and it is the current generation that is responsible for rectifying the situation. Or as Adeem puts it, "They were not taught the world was so goddamn unjust / but it's on us / to make it right." The musical accompaniment to the song is as boisterous as a rebel yell, a sound that compels us to act for the side of good and to enjoy it, too.
This also makes Adeem's most recent album, White Trash Revelry, so much fun. The word "revelry" is appropriate in describing the record's contents. Consider Adeem's take on Charlie Daniels's "The Devil Went Down to Georgia," a song that Adeem calls "Going to Hell." In this version, the devil refutes the tale about Robert Johnson selling his soul over a melody that is reminiscent of John Denver's "Thank God I'm a Country Boy." Adeem sympathizes with the devil, who does not want souls and just wants to have fun. "They play country songs in heaven, but in hell we play 'em loud," Adeem and Satan sing. But the kicker is even stronger. The devil admits, "It's true, I met Robert Johnson / He showed me how the blues could work / But white men would rather give the devil praise / Than acknowledge a black man's worth." Adeem highlights country music's legacy of racism with tongue in cheek—the lyrics are comic but not facetious.
"I also like the utility of music as a healing practice, as a political tool, and as a vehicle for real silliness and absurdity," they said. Adeem embraces music's multiple functions to educate and entertain. Their songs are smart and funny in a genre not generally known for either trait, especially on topics like race, gender identity, and religion. This takes a genuine artist to accomplish.