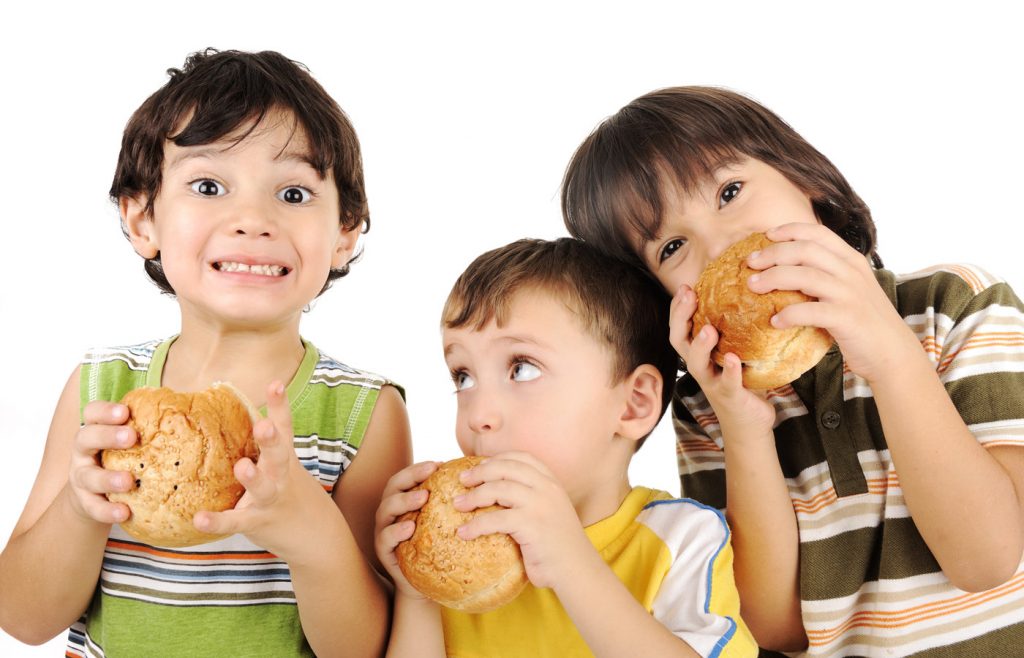 We asked voters in the 4th Annual Regional Restaurant Contest to describe an unforgettable restaurant experience—poignant, humorous, stomach churning, or rapturous. Out of the many wonderful stories we received, we chose Raven Garland's childhood reminiscence as our $50 winner. Thanks to all of you who took the time to recount your dining-out experiences!
The Winning Story
My Very Own Restaurant
It was my first communion day. I was dressed all in white. Shoes, gloves, lacy tights, fancy embroidered dress. And a white veil. My parents and I showed up at a brand-new out-of-the-way gourmet Italian restaurant, Prince Grotto. But it had not officially opened yet. When the chef/owner, who was enthusiastically Roman Catholic, saw me in my angelic outfit, he felt it was a sign from heaven. He opened the restaurant just for us. We were his first customers. He sent out samples of everything he had to offer. Steaks, lobsters, salads, pastas, rum cake, wine . . . and we had several very attentive waiters. He kissed me and insisted that the meal was a gift and would not let my parents pay. It was delicious food that even at age 7 I appreciated and still remember. The restaurant continues to thrive. I think of it as my restaurant, 42 years later.  —Raven Garland
The Honorable Mentions
There's a Deer in My  Coffee . . .  shop
A deer was on the square in Washington and actually broke through the glass door and wound up inside the Coffee Corner. It broke an antler off while trying to get inside. The owner, Gina, held the door open—broken glass and all—the deer ran back through the open door and into the street.—Denise Erpelding
Picture-perfect Pie
Many years ago I worked as assistant manager at a shoe store in Westdale Mall. The best part about working at Westdale was eating at Chik-Fil-A, which is known for not just its chicken sandwiches, but also the real lemonade and some beautiful lemon meringue pie. One Saturday I was headed down the full length of the mall for my lunch and decided I would try the picture-perfect pie along with my sandwich. Now, normally I would eat at the restaurant, but the gal behind the counter must have picked up that I was a mall employee and assumed that I wanted my meal to go. Taking the hint, I carried my bag of goodies all the way back to my store and spread out my meal on the breakroom table. After I enjoyed every last morsel of my chicken sandwich, I unwrapped my plastic fork and prepared to cut the tip off of my lemon pie. But it wouldn't cut. I stabbed it with the tines—not a dent. Finally, I tried jabbing at the lovely yellow filling below and the idea finally dawned on me that this pie was fake—she'd accidentally sold me the display piece instead of a real one from the cooler! It took a few hours before I could get away to return my dessert, but we all got a good laugh out of it.  —LaDawn Edwards
Occupational Hazard
Finding a Band-Aid in my salsa at a Coralville Mexican restaurant and having the waiter explain upon showing it to him that sometimes the cooks cut themselves. Stupid gringo.
—Mike Doherty
Music Trumps Politics
Ed Fallon, running for the Democratic nomination for governor in 2006, visited Cafe Dodici along with party loyalists—[a] moderate crowd. Many known Republicans were enjoying an evening out as well, but over to one side—Democrats [on] the other. Ed grabs his accordion from the car and plays Greg Brown's "Iowa Waltz" and everyone raises a glass as they are moved by the words and melody. He then plays a polka and the crowd raises the roof­ . A gift it was—for a moment politics [are] set aside for the joy of great music and dining. —Rick Cicalo
A Seinfeld Moment
I know a guy who was in Hamburg Inn, in Iowa City, when Ronald Reagan was campaigning for his second term. When he walked by my friend's table and stuck his hand out for a shake, my friend shook his head no, a la Seinfeld, and kept his hands under the table. —Peter Feldstein
Opening Blues
Went to the Motley Cow on their 2nd day open (in the original location). They were still trying to work out the kinks, and in order to take our order, the two waitresses, chef, and hostess all gathered around our table to work out the details of what came with the order. Then someone had to go to John's Grocery next door to get our chips and hand the bag to us. They've gotten a lot better over the years. —Ed Raber
Just Following Orders… A bus boy at the Hotel Manning, back in 1990, was told to get the pop and put it in a bowl of ice for a special event. The pop was in cans. He did what he was told—according to his understanding. He opened the cans and poured all the pop into the bowl of ice. The owner/ chef was quite amazed, to say the least.
That same lad then followed orders a second time. A buffet was being prepared, and the turkey had been baked and was sitting in the broth yet. The chef asked the lad to "save the broth," which he did. He also put the turkey in the garbage, not seeing a need for it. I believe the chef learned to be more specific after that. —Virginia McCurdy
The Taste of Chervil
A picky guest complained that a dish should've had chervil in it, and the young waiter was extremely polite in acknowledging the opinion. Later, with several tapas ordered and lots of sauces remaining, this waiter asked if the table would like a free order of bread with which to enjoy the sauces. It was brought with a dish of olive oil that had a fresh herb added to it. Suspecting what was in it, I asked the picky guest what that taste was, as it was truly delicious. He had no guess, so we asked the waiter. Touche! It was indeed fresh chervil. The picky eater didn't leave much of a tip, but the rest of us made up for it. —Sharon Thomas
A Multi-cultural Celebration
For my birthday a few years ago, some friends and I went to Thai Flavors in Iowa City for lunch. We brought a chocolate Kaluha cake from Cafe Dodici for the birthday cake. The owner gave us Thai whistles and his wife sang a birthday song for me in Thai—very beautiful. And she really liked the cake, too. —Hugh Harvey
The Three-Hour Meal
Evening in Istanbul. A restaurant door led into a narrow hall with a stairway, and a Turkish man with eyebrows like palm branches appeared at the top and beckoned us up. Upstairs. A small shadowy room with three tables and windows overlooking the street. Down below, a man walked by, a gigantic basket of pretzels on his head. We felt like we were in an art film with mysterious images and superb lighting. Our waiter arrived. I gasped. Combine the eyes of Picasso and Bambi, skin tones radiant as a Cezanne peach, and a gliding walk that seemed airborne, and you'd have some idea of his beauty. Then he smiled and made everyone in the room feel as if they were the beautiful ones, not cheap flirtation, but a sweet blessing.
The meal lasted three hours, with flavors unusual and perfect: fish with a sauce of lemon, mint, and apricots, paper-thin grilled bread, a delicate pastry filled with silky cheese, spinach with pine nuts and currants, and homemade ice cream topped by fresh figs gently fried in butter. We left feeling timeless and satiated. The crowded Istanbul streets seemed bright with sparkling gems and good will. —Donna Colby
A Teacher as Waiter
The last day my girlfriend was in town, we went out to a place called the Brookeville Inn back in Maryland. We were given a very special booth tucked away in the forgotten part of the restaurant. As it turned out, one of my teachers from school worked as a waiter, and was our server for the evening. He provided amazing service, the meal was exquisite, and my teacher guessed which desserts we were going to get and then put them down on the bill as free VIP desserts A wonderful evening all in all.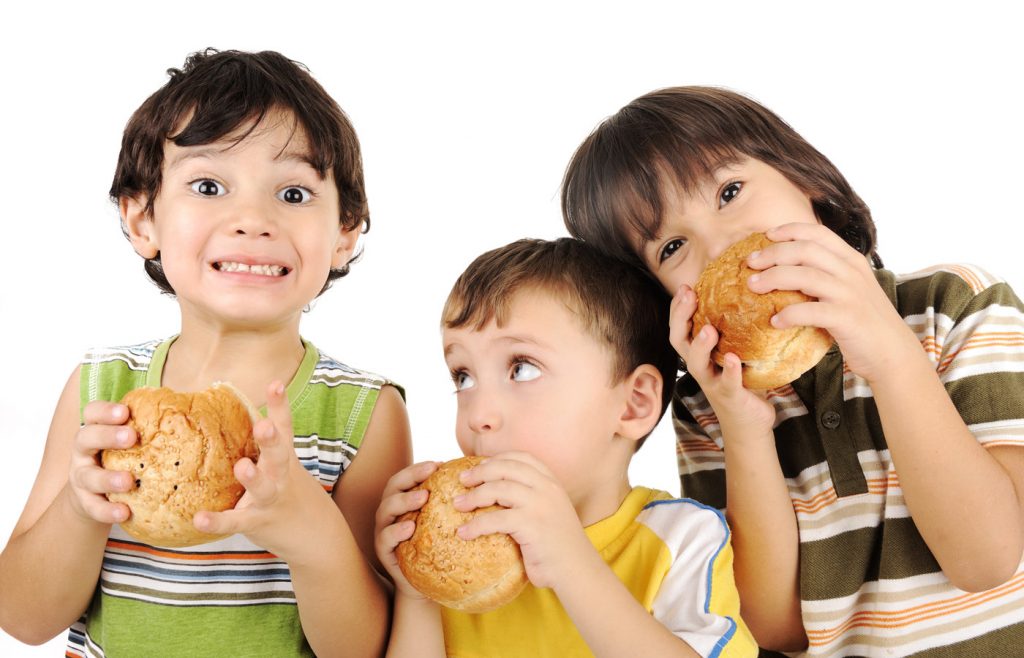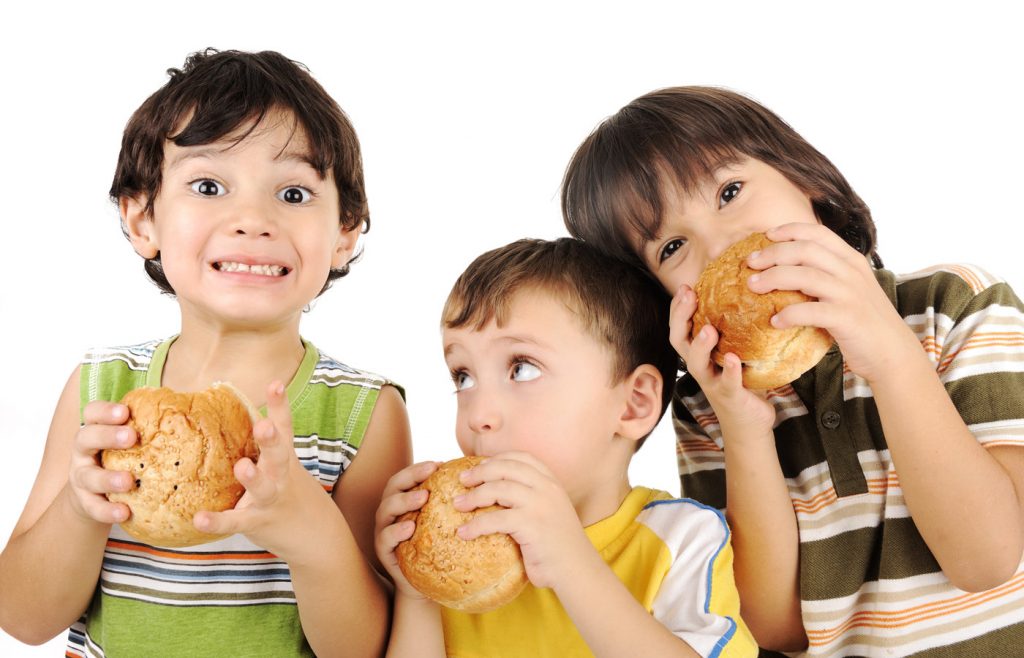 —Paul Hofford
Marble Memento
On the first date with my now husband, we went to Regina's in Fairfield, now Vivo Restaurant. We saw one of our friends in the bar after dinner, so had a few drinks and somehow the corner of one of the marble tables broke off. We laughed about it and kept it because we were going to send it as a joke to a friend in Utah studying geology. My husband actually held onto the chunk of marble for several months and, much to my surprise, had it made into a necklace pendant and gave it to me for our first Christmas together. [I'm] still wearing it 2-1/2 years later and hoping to pass it on to our kids someday. [You] can't get a much better memento from a first date than that!
—Ashley Manning
Washington's Best
My husband's life-long pen pal came to visit us two summers ago. We took her and her partner to Cafe Dodici, and they loved it. They really liked the food selection and the atmosphere, and of course the way everything tasted! I was excited that they liked it so much, with them having traveled the world and still really enjoying something out of little ol' Washington.
—Christine Meader
The Celebrity's Brother
In New York, after seeing the Tony-award-winning Titanic on Broadway, we went to our favorite, tiny, tucked-away French restaurant. As we enjoyed our meal, I noticed a man at a nearby table who had played a part in the musical and also [had] a regular role on a soap I watched at the time. He was also the brother of a friend, Al Korn, in whose home I had seen photos of this actor and his wife, also a soap star. When his dinner companion left to use the ladies' room, I approached him. I'm sure he was expecting an autograph request, so was very surprised when I asked, "Excuse me, but aren't you Al Korn's brother?"
—Lynnette Loula
Aren't You Vegetarians?
We were at Aeoshi's and ordered a combo plate. The waiter pointed out that the eggrolls had meat in them. We asked him how he  knew we were vegetarians. He said, "Obviously you are sidhas from Fairfield." We thought that was pretty funny.
—Michael Murphy
The Friend Herder
We have a friend who visits us from Louisville, Kentucky, once a month, and he gets all of his friends [together] at a restaurant in [the] Iowa City/Coralville area at least three to four times during the weekend. My husband and I are always looking forward to those weekends when he visits. On Friday night, when he arrives, usually about 9–10 p.m., we go to some place that's open late. . . . On Saturday  evening, we get to see a large group of mutual friends at a dinner at some local cozy restaurant, such as Mondo's or Guido's, or one in the Amana colonies.
On Sunday, we always go to either Iowa River Power Company or Mondo's for the brunch, and Sunday night is very similar to Saturday night. He leaves on Monday, and we are left to work off the weight we all manage to gain in one weekend of socializing and mostly eating out.
Often he would pay for everyone's dinner, and maybe once a year he would mention that when we all get rich, we'll owe him something like a condo for all the meals he provided to us. We call our friend a glue, that holds us together, or sometimes a friend herder, because he gathers us in one place. Friendship and food are like brothers.
—Katya Boltanova
50 Years, Really?
My husband called Cafe Dodici for a reservation for our 50th wedding anniversary. He asked for a special dessert. When we got there, the hostess went to the owner and asked her to verify that we were who we said we were, because we looked too young! A wonderful tip awaited that waitress.
—Judy Beisch
Thanks to Devotay
It was my senior year in undergrad at UI in 2000 when I discovered the beloved Devotay. I was drawn to this gem since I studied in the Basque Country. Devotay is not your typical student hangout, but me and another "foodie" friend of mine concluded that dinner with good food, good drink, and good company beat your average night at The Union drinking Bud. Devotay more than delivered every time with its eclectic wine list, local fresh cuisine, and wonderful service. After my wedding in Chicago, five years after graduation, I drove my husband to Iowa City just to have dinner at Devotay. Being a "foodie" in New York City, I have exposure to some of the best food in the world. Devotay is still among my top three.
—Denise Powell
Honoring Chefs Like Kurt Friese
My boyfriend is an East Coast boy. He often complains about the lack of variety in Midwest dining, but he's slowly starting to see the light as we traverse southeast Iowa, from Dodici's in Washington to the Kalona Salebarn, to the Red Head. Iowa has a wealth of great restaurants with farm-fresh ingredients that rival East Coast cuisine any day—you just need to know where to look. As Iowans, we need to thank our lucky stars for the few farmers who value real farming—a.k.a. organic—and the chefs [like] Mr. Friese who support them. —Dana Thomann
Just Say Yes
The first night I went to the Augusta, it was crazy busy and my friends and we sat at the bar. There was a table of ladies behind us and they had ordered the mussels appetizer. I had never had them and they seemed really nice, so I asked how [the table of ladies] liked them. They said they were great and offered us some. I said no at first, but then I thought of the times I had offered a taste and then was declined. So I said yes and we tried them—they were great, and I usually hate seafood. We ended up talking about the restaurant and how we came from out of town to go there, and they were from town and excited for the new place. So my friends and I made new friends and ended up going to the bar they worked at later to talk some more. —Marianne Satinsky
The Anniversary Place
I spoke with one of the waiters at Cafe Dodici and told him I wanted to do something special for my wife on our 37th aniversery. We sat down and got on Cafe Dodici's website, where he proceeded to show me the menu. He called and made our reservations. He told me that ordering two different dinners and sharing them was the way to go. Then he asked if I wanted him to write down everything we talked about, and I said yes. That night my wife and I got to the restaurant and she was surprised. They gave us a menu, and I took hers and gave it back and told them that I'd be ordering for the lady. This was part of the waiter's help. Then I stuck the sticky note on my menu and ordered the Italian dinners. She was impressed and quite frankly, so was I. It was a very nice evening and an anniversery she will remember.  She liked it so much that we came back for our 38th anniversery and will probably do the same on our 39th.
—Don Cunningham
See the index for more Recipes, Iowa Restaurant Reviews and articles on Food.