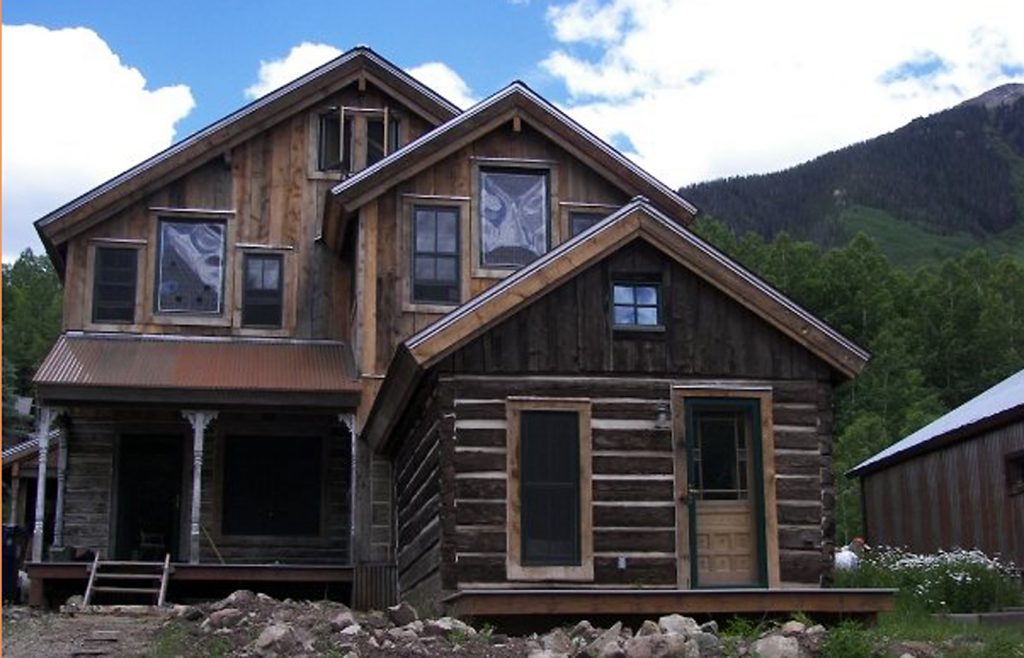 One man's trash is another's home furnishing.  Dave Butler, founder of  Vintage Power Wagons in Fairfield, outfitted his charming Colorado cabin with an eclectic assortment of found materials. Trashed materials, in some cases. Like the blue painted picket fence left for Fairfield's spring trash pickup, now a stair railing in Dave's new-old house.
"I don't like to throw anything away," Dave says. "I like finding things that were meant for something else and making something beautiful out of them." Dave found so many abandoned treasures in Iowa that he hauled 4 semi loads of stuff out west, where he artfully installed them in his cozy Rico, Colorado, dwelling.
In fact, Dave founded a whole business on salvaging old stuff. For Vintage Power Wagons, Dave tracked down old Dodge Power Wagons from near and far, refurbished them, and galvanized a fan base of like-minded enthusiasts who hated to see these trusty vehicles consigned to scrap.
A Colorado native, Dave spent the 1970s renovating older homes in Denver. He developed an eye for spotting the perfect reusable items and picturing exactly where to put them. For his Rico home, he says, "I would see an object or a piece and it would end up fitting perfectly." Among the discarded items Dave rescued are a 1905 Acorn gas range from the basement of the old National Guard Armory in Fairfield (see below; yes, it's a working stove!), colored glass transoms from the interior of the Richland Opera House, new granite scraps left over from The Raj Hotel, and hand-hewn red-oak logs from an old cabin in Quincy, Illinois.
The Rico cabin itself has its own astounding rescue tale. It had been in Dave's family generations ago, when the town was a thriving silver-mining mecca. In the 1990s, a string of curious coincidences led him to discover it. "The whole experience was remarkable," Dave says. One day in 1993, with a faded picture of the cabin in hand, he asked his mother if she knew how to find it. She couldn't remember the exact location, but Dave got in his car anyway, and ended up taking the right roads to get there. As he stood in front of the now-dilapidated, metal-roofed structure that had been home to his great grandfather, a neighbor came out and told Dave how to find the cabin's current owner, a short hike up the road. Just that morning, he'd put it up for sale, and Dave bought it then and there.
Keeping connected to the past through family and history clearly have meaning for Dave, and buying the miner's cabin was part of that.  "I wanted to honor my grandfather and great grandfather," he says. In the process of refashioning the tiny domicile into a showcase of lovingly assembled materials, Dave has painted a lively domestic canvas, one that pays homage to the trail-blazing work of his ancestors while being true to his life in the 21st century.