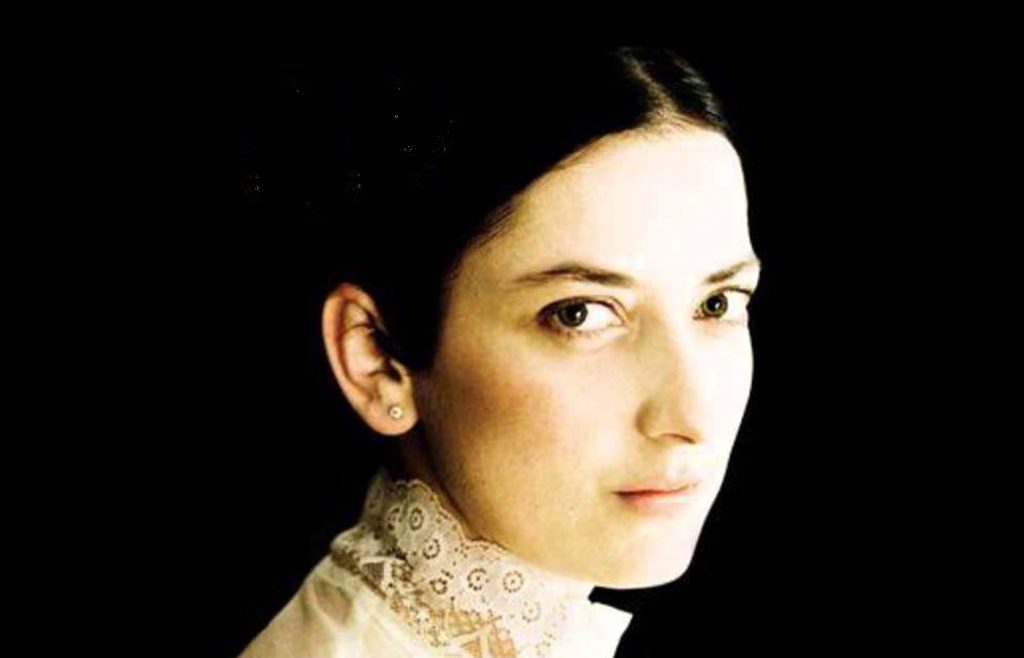 Want some extra spice in your eggnog? As a gift to you and your family, here's a list of 14 holiday tunes for another round of winter celebrations. Some are traditional songs but performed in a pleasantly different manner. Others are new songs penned for the holidays, perhaps destined to become classics with time. Enjoy them all and share with your friends.
1. "Christmas," by Rogue Wave. The leader of this indie, lo-fi band, Zach Rogue, leads us down a path toward children excited by the impending surprises of Christmas.
2. "Maybe Next Year (Xmas Song)," by Meiko. A Georgia-born singer now living in LA, Meiko began by singing "White Christmas" in church. This one sounds like a journal entry reporting on having too much fun as "a bad, bad girl."
3. "Baby Blue," by Blondfire. NYC-based brother-sister duo Bruce and Erica Driscoll lay down this one from their Holiday EP. Erica wonders "what to do" and concludes she should "stay in your arms for good." Ah, what a place to keep warm.
4. "Mary Had a Baby," by Nita Velo.  From Minnesota, this amazing lyricist  uses open tuning and unusual chord progressions. The flavors for this song come from a solid cup of folk music, a dash of blues, and a twist of jazz.
5. "In Bleak Mid Winter," by Sarah McLachlan. No one is better suited to sing this 1870s poem written by Englishwoman Christina Rossetti. The magical musical arrangement continues into the next song.
6. "River," by Sarah McLachlan. Sarah lifts Joni Mitchell's song to new heights. You might find this version plays like a completely new song!
7. "The Heartache Can Wait," by Brandi Carlile. Known for her charitable work, Seattle singer-songwriter Brandi Carlile contributed this song for a CD to support the Juvenile Diabetes Foundation.
8. "God Rest Ye Merry Gentlemen," by Bethany Dillon. Bethany is a contemporary Christian recording artist. On this  hip, sophisticated version of the traditional song, the dobro leads the way, making you feel that Jerry Douglas sat in on the session.
9. "God Rest Ye Merry Gentlemen," by Magic Sound Fabric. Virginia native  Cameron Limbrick (a.k.a., Akhunaton) is one of the lesser known electronic music masters in the U.S. This instrumental track shows his mastery of chilled, electronic sound waves.
10. "The Coventry Carol," by Erin Bode. Critic George Graham describes the Minnesota-born jazz singer as possessing a voice with "great purity, perfect pitch, and impressive phrasing." Yes, indeed.
11. "A Cold December Night," by Erin Bode. Erin's interpretation and solid  arrangement show why he deserves praise by the critics. I love the instrumental mid-section coaxing us to "sleep so perfectly" and the final minute of Zero 7-styled blues improvisation.
12. "Blue Christmas," by A Fine Frenzy. Another Seattle born singer-songwriter and pianist, redhead Alison Sudol plays under the name A Fine Frenzy. Elvis would have liked this!
13. "The First Noel," by Nita Velo.  Bet you never heard such a rendering of this classic. I see Nita, who also performed #4, delivering bliss from the choir section in a large vaulted church, with organ and piano accompaniment. It resonates and lingers, as it should.
14. "Mantra," by Frally. Known mostly as the former spouse of Ben Folds, Frally Hynes wrote this song as part of her resolution of their marriage. This metaphysical reflection is an excellent track to complete a new experience in holiday music.
If you want a holiday CD to remember for years and to share with your friends, you now possess the playlist.