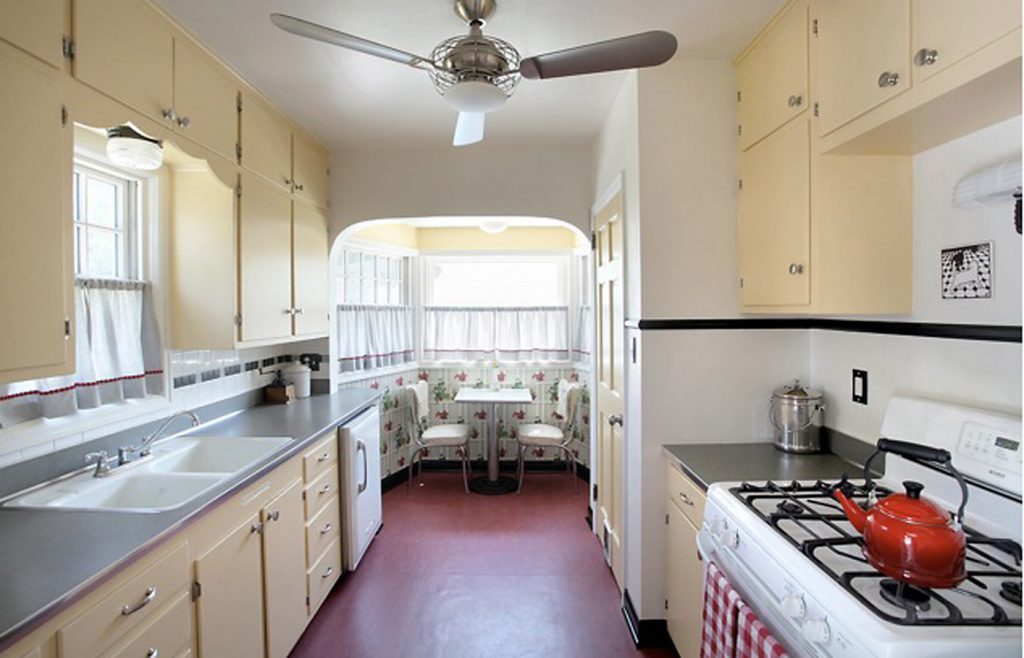 The longer you live in your house, the more it reflects who you are. Perhaps you've added an upscale kitchen for a family member who's a passionate cook, a window-seat sanctuary for a child who loves to read, or a finely appointed bathroom for someone who adores a good soak.
Inevitably, though, the day comes when it's time to say goodbye to the beloved dwelling that has sheltered your family for all those years. And that's when home sellers run into this one hard truth: Buyers don't care how much you love your house, they want a clean, well-maintained home that is neutral enough for them to imagine living there with their own stuff. And the price that they are willing to pay for your house may not cover the cost of the improvements you've made.
So while you want your home to meet your family's needs, keep in mind when remodeling that, odds are, you are going to sell your house one day. According to an article on HousingEconomics.com, approximately half of all single-family home buyers will move within 15 years. And when that day comes, you want to get the most money possible out of your house. Here are some expert suggestions for how to do that.
Keep Maintenance Up
Don't wait until it's time to sell to fix the foundation or rewire the house. You don't want to end up shelling out huge sums of money and managing major construction projects while you are preparing to move.
To avoid this, follow the advice of Andrew Edlin, a broker at Century 21 Hayes-Heartland Real Estate in Fairfield, who recommends that homeowners be proactive when it comes to maintenance and remodeling. Plan and budget for major things like new roofs and siding, and take care of small things like cracks in the wall or dripping taps as soon as they come up.
When doing routine maintenance and upgrading, look for opportunities to improve your home's energy efficiency while you're at it. "Cash put into making your home more energy efficient is always a good value, since the payback is measurable over time," says John Loin of Partner Construction in Fairfield. "Energy costs are always rising."
Remodel in Proportion
You may feel that your little cottage deserves the same trappings as a mansion, but don't let your feelings get in the way of remodeling in tune with your home's actual value. Kitchen and bathroom remodels are touted by many experts as a great way to add value to your home. But think carefully about how you do it. Spend too much and you'll never get the money back.
"You have to be very prudent," advises James Ward, a builder in Iowa and Washington state for 20 years. "If you put in a kitchen that's meant for a $500,000 house into a $100,000 house, then you've overspent. . . . If you have a modest house, make modest improvements."
The biggest waste of money? A swimming pool. "They literally add nothing to value and in the Iowa climate are a nightmare to maintain," explains Andrew. He advises avoiding "anything too high-end, when less expensive would do: a $7,000 wood-burning stove, a limited-edition German dishwasher, quarter-sawn oak floors, rare marble from Norway—I had this once; nobody cared!"
DIY Versus Hiring
A well-done remodel or repair project can add value to your home, but a badly done project can have the opposite effect. It can be tempting to save money by doing all the remodeling work yourself, but unless you are highly skilled, it is best to focus on low-skill projects and leave everything else to competent and trustworthy professionals. "Putting in all new windows is a bad idea if the windows don't fit and they leak air around them,"  Andrew points out. "A new roof doesn't help value if it is put on wrong and causes leaks."
One low-risk DIY project that homeowners can easily and cheaply do is to give the walls a fresh coat of paint. "Painting is relatively easy and it's hard to mess it up too bad—most everybody can paint to an adequate level," James says. And there's an added bonus: "When you paint a room, you have to clean it all out … and when you put it all back in, you've generally rearranged things—it gives the room a new feel." If you are painting in anticipation of selling, choose light, neutral colors.
Don't Make These Mistakes
Besides overspending or poor execution, other common mistakes are over-personalizing and not honoring the existing style of the home.
For example, Darin Hayne, an agent at ERA Fairfield Real Estate, warns against  creating a master bedroom by knocking down a wall and turning a three-bedroom home into a two bedroom. The resulting layout is often awkward and buyers prefer three-bedroom homes.
Buyers also don't like it when the style of the remodel clashes with the rest of the home. "If your home is a Victorian," Darin explains, "Don't put a modern bathroom in with a lot of fixtures that don't blend in with the style of the rest of the home. It's a big turn-off. Even if the bathroom looks nice, it will confuse potential buyers."
Consult a Realtor Beforehand
When you are thinking of making improvements to your home, look at your home objectively and honestly assess whether that new tile or closet arrangement is right for your home in the long run. You may decide that having a Jacuzzi in the center of your newly expanded master bedroom won't increase the value of your home, but will greatly increase your enjoyment of it. If you feel that you can afford the decrease in salability, go ahead; however, most people will probably want to give it a pass.
Finally, if you are planning to remodel your home in order to put it on the market in the next year or so, consulting a realtor before you spend any money is always a great idea. "Each home is different, so there is no hard and fast rule about what will get the most value," Darin says. A realtor's valuable knowledge about what matters to buyers and what doesn't can save you a bundle when your home sells.