Loom weaver Anna Krantinos of Lesvos and handwoven wool rugs from Crete.
Stacey Kitakis Hurlin, a Greek American living in Iowa, has brought back some of Greece's fine handcrafted textiles to offer to American audiences. Each rug tells a story about the weaver, the weaving techniques, and regional cultural traditions.
The wonderful craftsmanship of Greek artisans, an important part of the country's tourism industry, is no longer reaching the market it once did, in large part due to the refugee crisis and the resulting lack of tourists.
Hurlin has personally selected over 200 Greek textiles, which reflect the work of second- and third-generation artisans who use the same skills that their grandparents did. This collection includes weavings from villages on both the mainland and several islands.
The Greek economy is currently challenged by the pressure of 70,000 Syrian refugees, with no indication of resolution for this mass displacement of humanity. For the past two years, Stacey has been passionately focused on addressing the well-being of these refugees.
"I sat with a Syrian woman who showed me cellphone photos of the rubble that was once her home," she says. "I have walked with children whose education has been disrupted for years, and whose need for attention and affection are seemingly bottomless. I have seen the eyes of a husband and father silently express that he is doing his best to be strong and keep his family together, although their former lives have vanished and the future is unknown."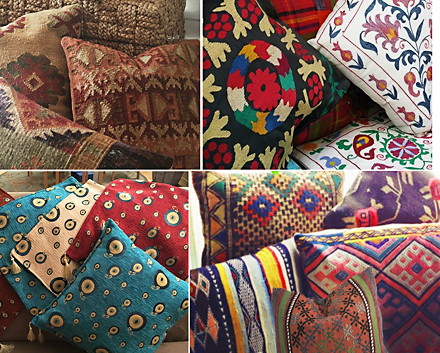 Stacey has brought back from Greek a beautiful collection of rugs, weavings, blankets, and embroideries for sale.
Through several trips to Greece, working in refugee camps both on Lesvos and camps in the Athens area, Stacey has seen that Greece's well-being is crumbling as well. She feels the Greeks are in dire need of creative solutions for their own sustainability. Even the traditional Greek phrases olo mazi (we are all together) and xenia (to offer hospitality, generosity, and courtesy to your guest)—which are woven into the fabric of what it means to be Greek—are showing wear.
Stacey invites you to personally help one artist, one village, at a time. To see the collection of Greek rugs, weavings, blankets, and embroidery by appointment, email lesvosrefugeeproject@gmail.com or call (641) 919-8155.
You can also view the collection on Sunday, March 19, from 2–9 p.m. at 401 W. Lowe in Fairfield.