Have you always wanted to access your inner badass? Helen Peralta, an amateur mixed martial arts (MMA) fighter and two-time champion, got inspired to marshal her fierce inner warrior while enjoying tostadas with friends several years ago.
Peralta had always been interested in martial arts, and trained in Capoeira, a martial art and ritual combat dance, at the MUM Rec Center in 2012. Martial arts remained nothing more than a hobby, until she had some buddies over for tostadas one night. "I often tell people that tostadas changed my life," she says wryly. When her friends learned that she was unfamiliar with mixed martial arts, they insisted she watch a video of a recent women's matchup.
"The fight," Peralta says, "was Ronda Rousey versus Holly Holm. The champion, Rousey, gets knocked out by Holm." As she watched the fight, Peralta commented on what she thought Rousey should be doing to win.
"My voice started getting louder and louder as I watched in frustration the many mistakes made by the champion. . . . At one point, someone said, 'It's easy to have an opinion while sitting on the outside.' And I said, 'I can do it. I can beat both of them. It doesn't seem that hard.' Someone said, 'Sure, you can.' To which I responded, 'Watch me. I'm going to start training and I'm going to do it. I'm going to be the champ.' "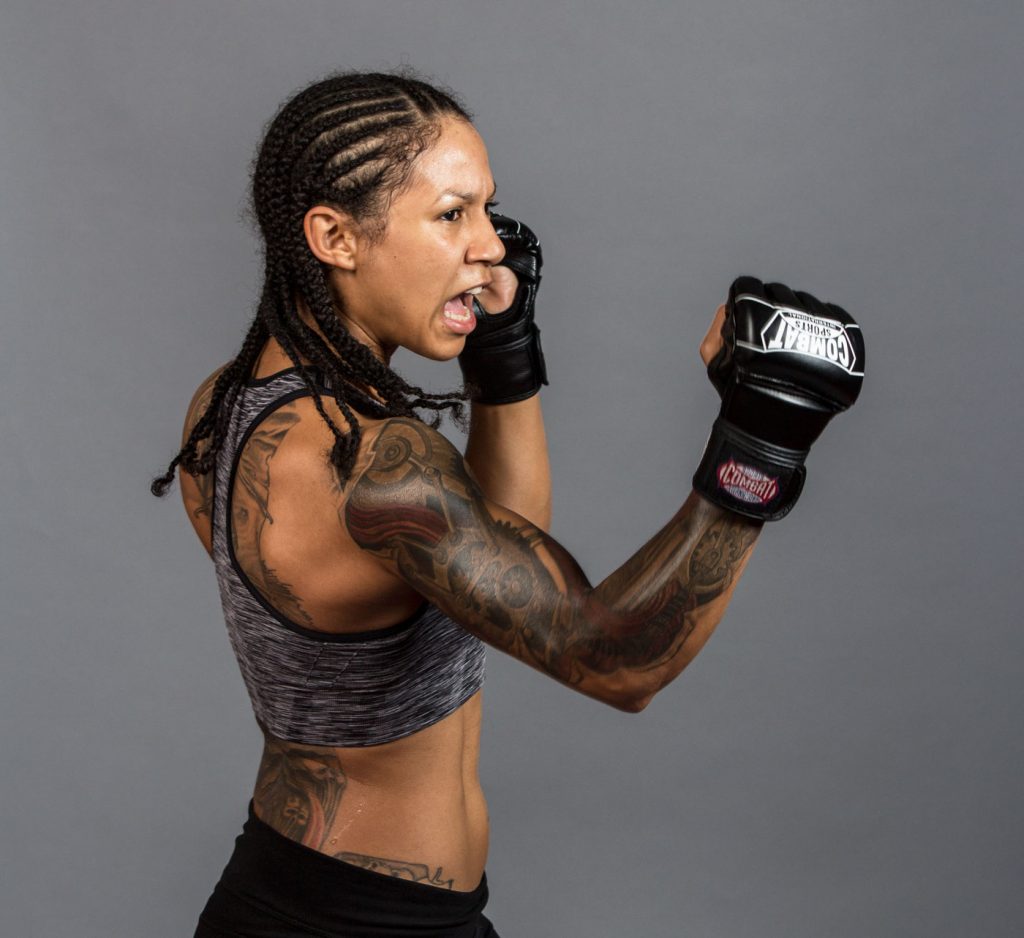 Peralta doesn't think her friends took her seriously, but the following week, she approached the only professional fighter she knew at the time, Dyllon Ray Muniz, and told him she wanted to be UFC champion. "I started training with him and I just loved every minute of it. It gave my life a purpose. I felt like I had finally found myself. I had found my true passion."
Peralta began training for competition in November 2015 at age 27. "With less than five months of training," Peralta says, "I took my first MMA fight and I won. My coaches at the time noticed that I have a natural talent for martial arts and encouraged me to keep training."
In just one year of fighting, Peralta became the number one pound-for-pound amateur female fighter in the Midwest. Her current MMA record: 7-1, boxing: 5-1, kickboxing: 1-0. Peralta is currently Flyweight True Rev MMA Champion and Flyweight Premium Kickboxing Champion.
In July, Peralta had a match against a member of Team USA Kickboxing and beat her. Given her sterling performance, Peralta became a member of the team in September 2017, and represented the U.S. against Canada on September 30 in Nashville, Tennessee. As a member of the national kickboxing team, she says, "I will be doing a full training camp with one of the best striking coaches in the game: Sergio Cunha."
Peralta is also a professional chef, and teaches culinary arts at Indian Hills Community College. Before her fighting career took off, she taught more often, but with her current focus on training, she only teaches at the college once a month.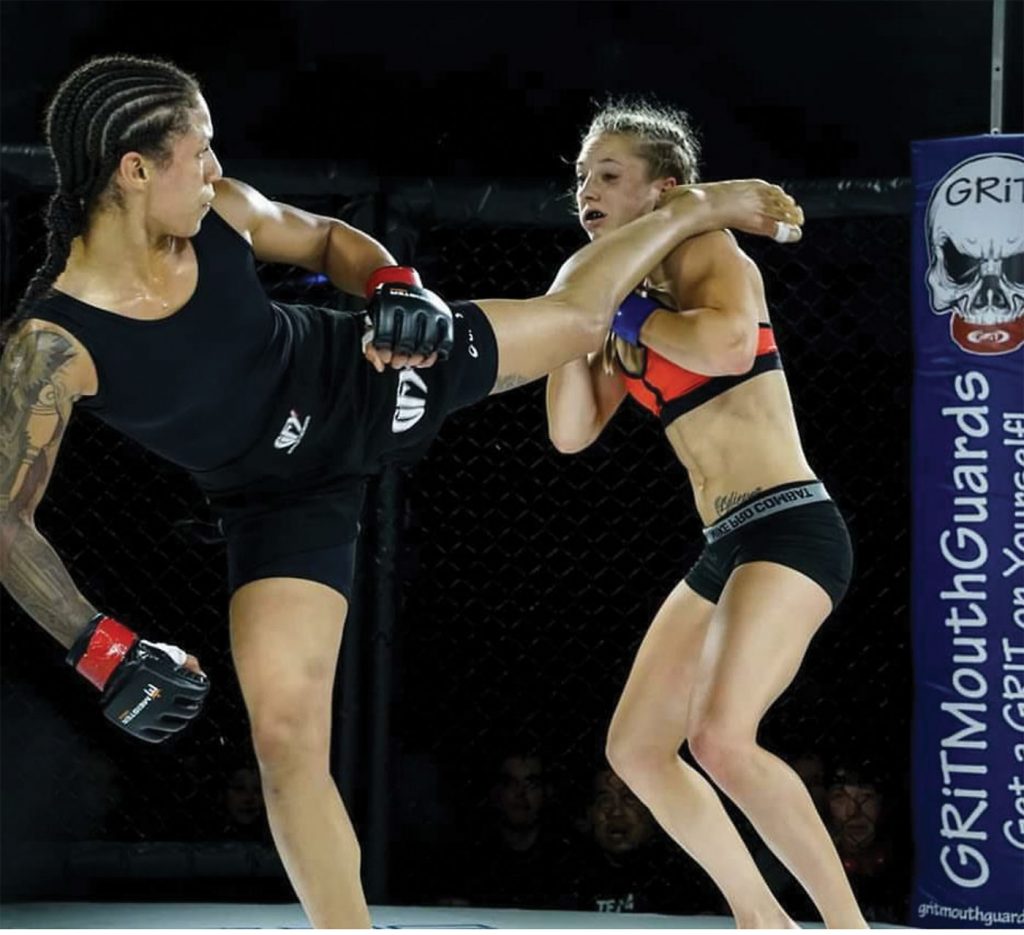 Peralta has made her professional debut as a mixed martial artist and professional boxer. Watch her live at TruRev41 at the Fairfield Arts and Convention Center on Saturday, February 29, 2020.