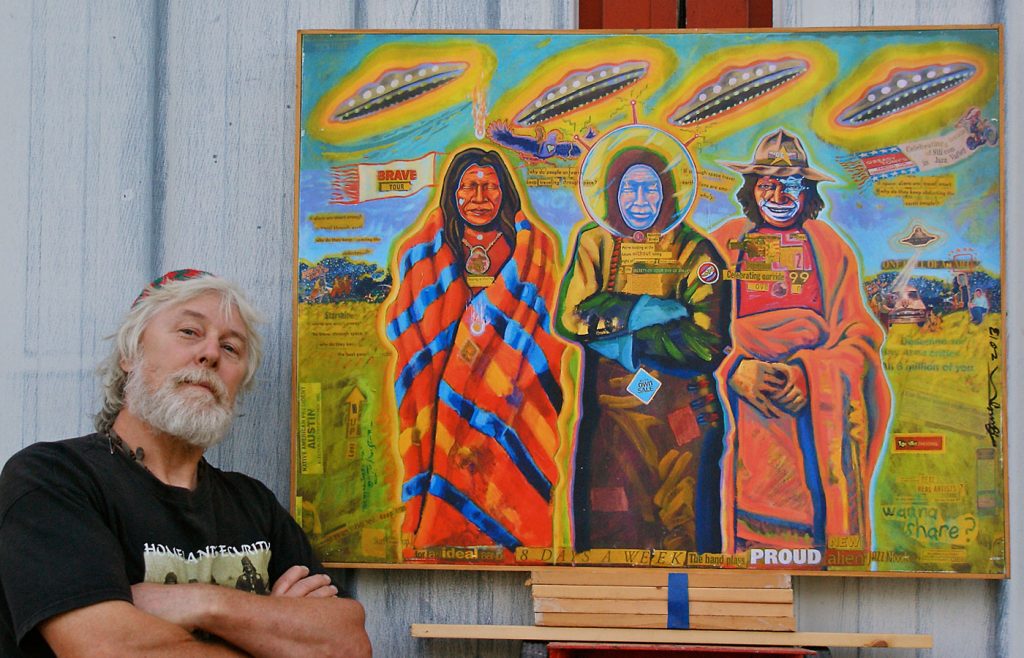 The Tony Stenger Experience comes to ICON Gallery in Fairfield this October and November, opening on October 6, 6:30–10 p.m., for Fairfield First Fridays. The exhibit of paintings will be presented in two parts, beginning with a showing of works selected by ICON Director Bill Teeple. In November, it will gradually expand to become a grand salon exhibition, reminiscent of the great floor-to-ceiling exhibitions of the 19th century.
"Tony Stenger is a bigger-than-life character," says Teeple, "like someone you would expect to find in a novel. He's a passionate artist, embracing the world on a roller coaster ride his whole life. And every one of his passions spills out onto his canvases. Tony is a romantic expressionist."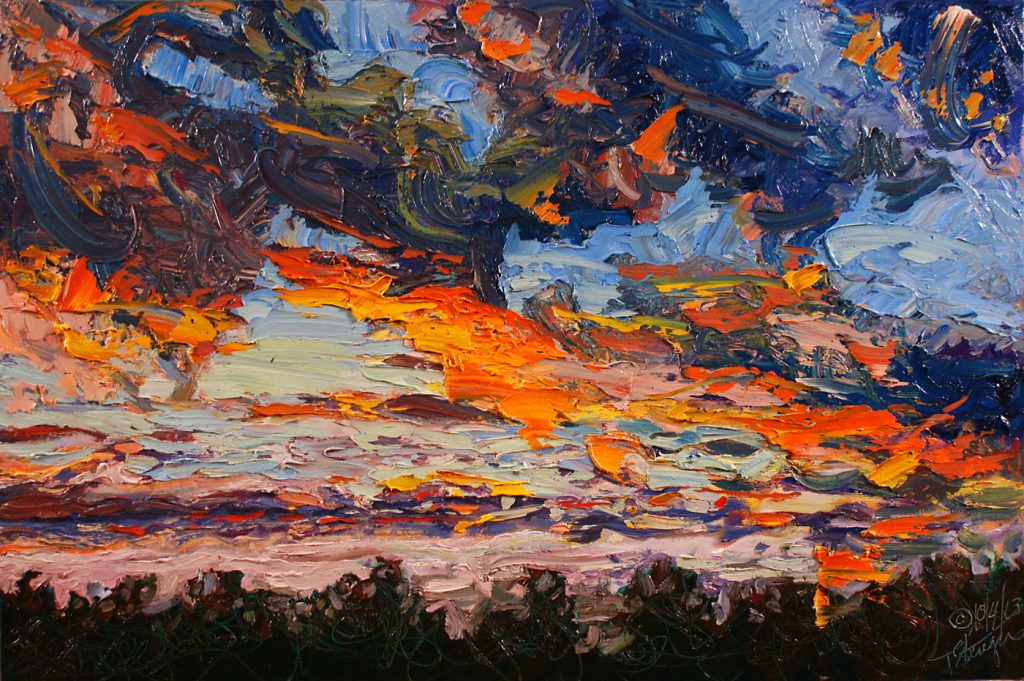 Stenger, who has painted almost every day for four decades, has accumulated a remarkable and revealing body of work. Although much of the work has found homes throughout the country, a vast amount is tucked away in warehouses and studios in Fairfield.
"When I saw how much work there was," Teeple says, " I decided we couldn't just select a few pieces to show and do justice to Tony's work. I'd like to begin by singling out certain works, and then we'll just let the rest explode onto the walls."
The work ranges from hyper-reality storytelling filled with Native Americans, UFOs, and aliens to non-representational abstraction and masterful expressionist landscapes.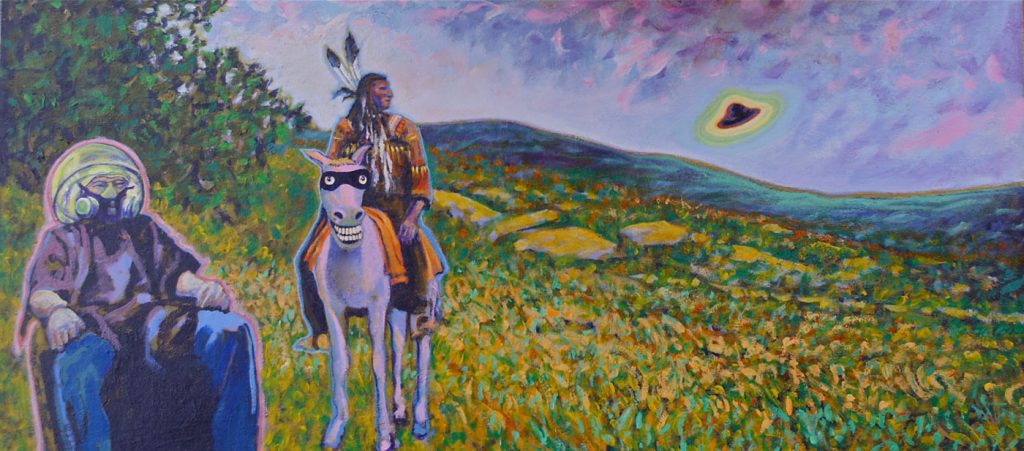 "I didn't do the path of art as a path for fame and $," Stenger writes in his artist statement. "My path was ART as Spiritual PATH, as transformational path. Beauty transforming the world. It is as much healing as it is anything. The paintings I paint are MEANT TO LIVE."
ICON Gallery is located at 58 N. Main St, on the west side of the Fairfield Square. Hours are Tuesday through Friday noon to 5:00 pm, Saturday 1:00 to 4:00, or by appointment. For information call (641) 469-6252 or visit icon-art.org.