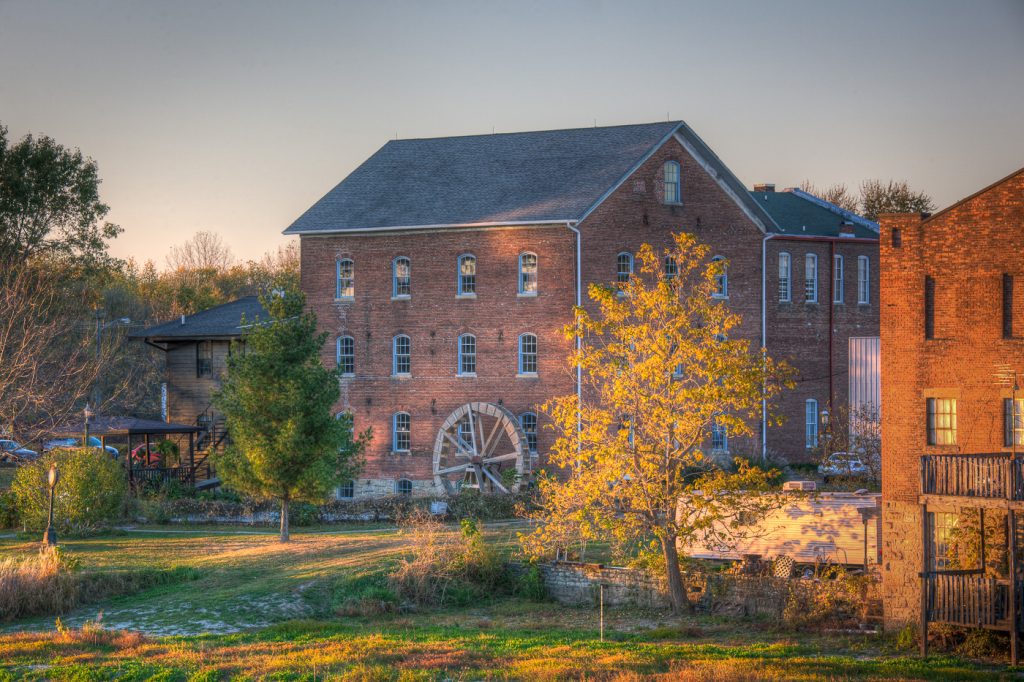 Jump into your car or onto your motorcycle and take part in one of Southeast Iowa's largest events in all its Octobery glory: Van Buren County's Scenic Drive Festival and Bentonsport Riverfest, October 12-13, 2019.
Each year the historic Villages of Van Buren County host a variety of special events and activities for all ages—with brief drives in between that are never short on scenery. You'll find arts, crafts, flea markets, and antiques throughout the county during this two-day extravaganza—and a few non-traditional activities as well.
Take part in Bentonsport's fabulous Riverfest, with its flea market and craft show, food vendors, live music, Amish baked goods, pottery, and artist demonstrations. Stroll through the shops in the historic downtown, and enjoy pioneer demonstrations on Saturday from 10 a.m. to 4 p.m. See the impressive display of artifacts at the Indian Artifact Museum from 10 a.m. to 5 p.m., at 21929 Des Moines St. Admission is free!
Bentonsport's Riverside Park hosts the 44th Annual Fine Art & Fine Craft Festival on Saturday, 10 a.m. to 5 p.m., and Sunday, 10 a.m. to 4 p.m.  Fine artisans will be selling their creations along the Rose Garden.
Pick through the Trash & Treasure sale in Birmingham at Birmingham City Park  on Saturday and Sunday, with its wide selection of garage sale and flea market items, and antiques and collectibles.
Free tours of Historic Bonaparte Pottery at 411 First St. in Bonaparte will be offered on Saturday and Sunday from 10 a.m. to 5 p.m. Bonaparte Pottery is Iowa's only remaining pottery site.
On Saturday only, the Dutchman's Store at 103 Division St. in Cantril will be open from 8 a.m. to 5 p.m., stocked with fresh produce, fall flowers, pumpkins, gourds, hard-to-find goods, and quilters' wares.
So unplug from your devices for the weekend and take in the arts, history, pastoral beauty, and people of one of the most charming counties in Iowa.
Find out more on the Villages of Van Buren County website.
Special thanks to Kenneth West for the use of his photo. You can see more of his work at www.sweetlightgallery.com.