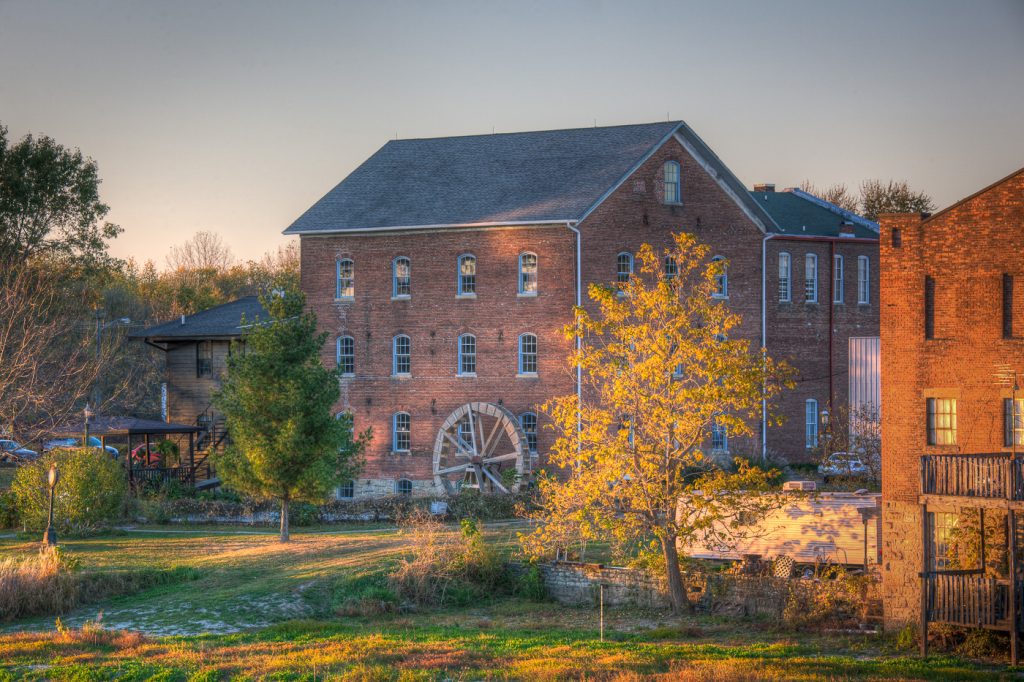 Jump into your car or onto your motorcycle and take part in one of Southeast Iowa's largest events in all its Octobery glory: Van Buren County's Scenic Drive Festival!
Each year the historic Villages of Van Buren County host a variety of special events and activities for all ages—with brief drives in between that are never short on scenery. You'll find arts, crafts, flea markets, and antiques throughout the county during this two-day extravaganza—and a few non-traditional activities as well.

Take a tour of Millard's Turtle Farm near Birmingham, one of the largest in the Midwest; enjoy pioneer demonstrations, an antique car show, and vendors at Morris Park near Stockport; pick through the Trash & Treasure sale in Birmingham; take part in Bentonsport's fabulous Riverfest; and, new this year, tour of the historic Iowaville Cemetery.
Also new this year will be a hands-on, kid-friendly presentation of "Village Life as a Native American" at Keosauqua's Pearson House on Saturday at 11:30 a.m. Children can learn about and try their hand at a number of chores that would have been done by young Native Americans in the area 2,000 years ago.
Don't miss the Pioneer Log Cabin Tour—which includes authentic cabins in several villages, four Historic Barn Tours, and glass-blowing and clay-oven baking demonstrations at Bloom & Bark Farm in Lebanon—among literally dozens of other things to do, see, and taste. Homemade ice cream in Bonaparte, anyone?

Unplug from your devices for the weekend of Oct. 14–15, and take in the arts, history, pastoral beauty, and people of one of the most charming counties in Iowa.
Find out more on the Villages of Van Buren County website, or download the official Scenic Drive Festival activity guide here.
Special thanks for Kenneth West for the use of his photo. You can see more of his work at www.sweetlightgallery.com.