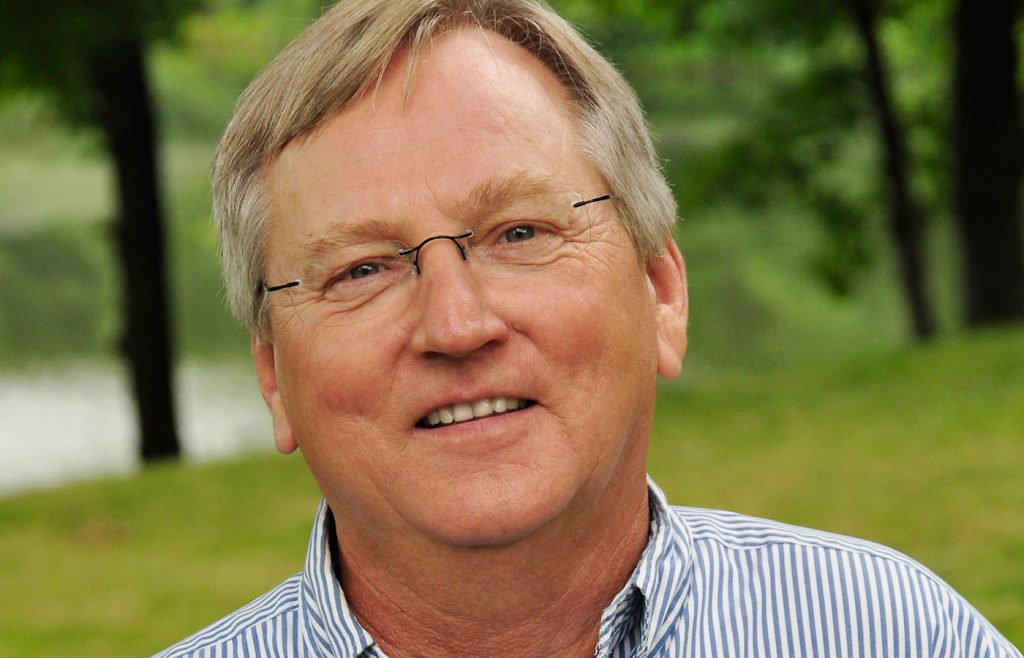 What would it take to break the chokehold factory farms have on rural Iowa? Celebrated syndicated columnist Alan Guebert will tackle the realities and potential for change during the Jefferson County Farmers & Neighbors (JFAN) Annual Meeting, "Breaking the Grip of Corporate Agriculture on Rural Iowa," on Thursday, October 19, at 7:15 p.m. at the FACC.
Penned an "agricultural insider" by Civil Eats, Guebert will take a hard look at the role of factory farming in the corporate food system. Not escaping his attention is the failure of governance to address these issues, because Big Ag often controls the agenda on the state and national level.
Guebert says current farming policies fit the definition of insanity. "It hasn't worked in the past, so let's do more of it and see what happens," he wrote about current policy trends. "Instead we should be talking about how to fix what's broken, not how to patch it."
Guebert does see change as inevitable, and he will outline how Iowans can help. "I really do believe there is a way out of this mess," he contends.
Guebert is an award-winning agricultural journalist with his finger on the pulse of agribusiness. With early roots on a 720-acre dairy farm, he currently authors the popular syndicated agricultural column The Farm and Food File. His numerous awards include the prestigious Writer of the Year and Master Writer from American Agricultural Editors' Association.
Guebert, along with his daughter Mary Grace Foxwell, are the authors of The Land of Milk and Uncle Honey. The book chronicles his childhood on the farm and also what Guebert sees as a blueprint for the future of farming over the next 50 years—a trending back to smaller farms.
Johnson County Supervisor Mike Carberry will underscore the need for taking action and will share why his county recently passed a resolution in support of a factory farm moratorium. A strong advocate of regenerative agriculture, Carberry will also speak on ways Iowans can wrestle back control from the corporate agriculture agenda to force changes that protect people and the environment.
Dr. John Ikerd, Professor Emeritus at the University of Missouri at Columbia, a member of the JFAN Board of Directors, will start the meeting with a brief overview, and a panel discussion will be held at the conclusion.
The JFAN Annual Meeting is co-sponsored by community partners: Southeast Iowa Sierra Club, solar-powered KRUU–100.1 FM, SE Iowa Food Hub, Radish Magazine, and Little Village Magazine. JFAN is a 501(c)(3) educational foundation. Visit JFANiowa.org.