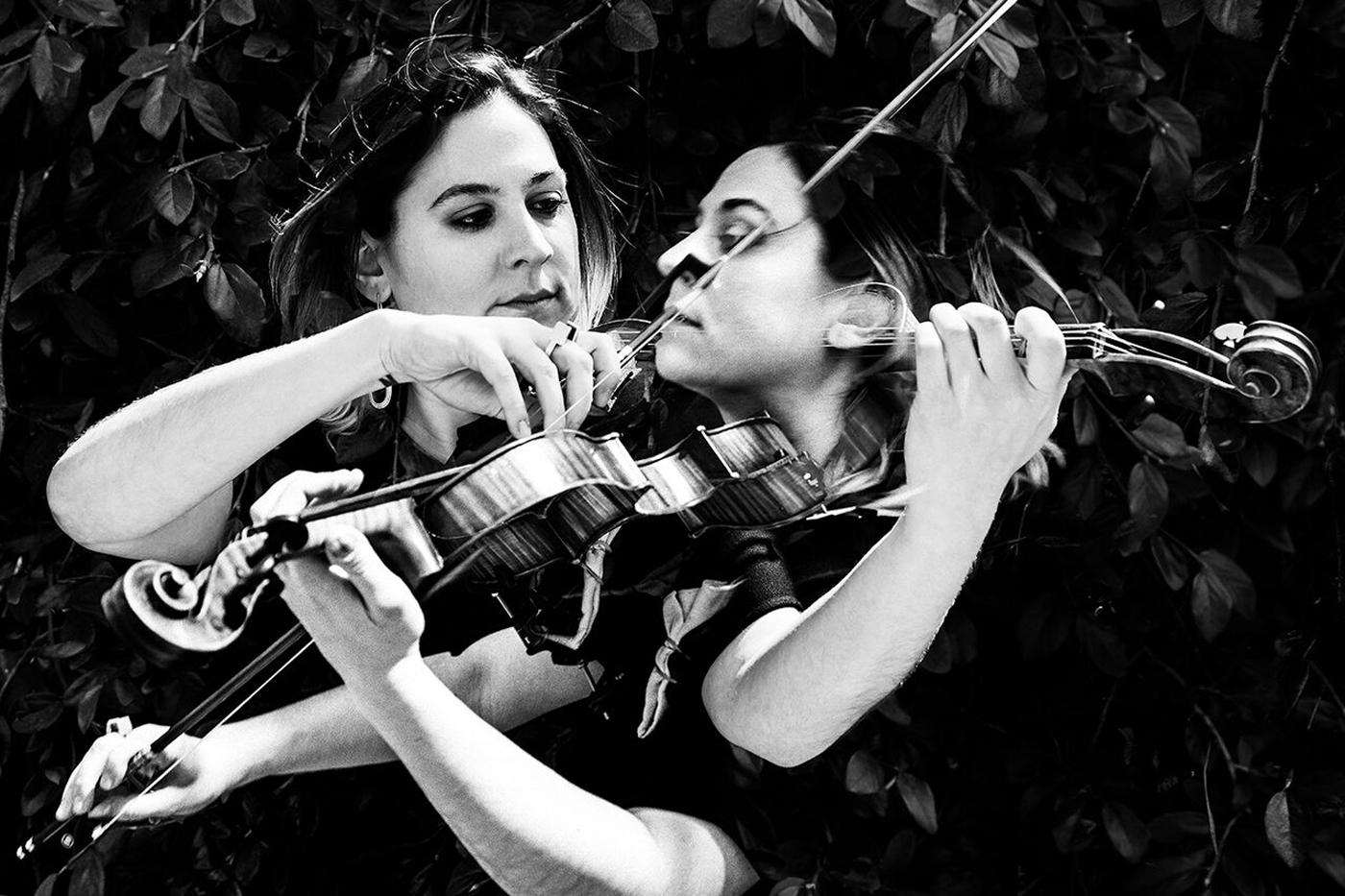 Iowa City's Englert Theater is excited to announce violinist Nadia Sirota's return to their stage as part of Witching Hour 2017, live on Saturday, October 21, at 7:30 p.m. The program is presented in partnership with the University of Iowa School of Music.
Nadia Sirota's performance will feature music by Nico Muhly, Richard Reed Parry, Marcos Balter, and more. The concert will incorporate audio segments related to Sirota's work on the Meet the Composer podcast, bringing background and insight into the pieces.
Nadia will also present Composing a Career, in partnership with the University of Iowa School of Music, on Friday, October 20, at 5 p.m. at the Voxman Music Building.
Sirota bridges the worlds of new, classical, and pop music as a member of contemporary ensemble yMusic and collaborator with artists including Missy Mazzoli, Arcade Fire, and Kesha. On her podcast Meet the Composer, she profiles some of the most interesting thinkers in music today.
This event is part of the annual Witching Hour festival, presented by the Englert and Little Village across downtown venues October 20–21. Dedicated to exploring the unknown, discussing creative process, and presenting new work, this two-day festival will cross-pollinate dozens of musicians, artists, writers, and thinkers. The impressive lineup of featured artists includes musical collage artist DJ Spooky, self-taught vocalist Audrey Chen, comedian Aparna Nancherla, and writer Daniz Smith.
Admission to this event is available through a festival pass or a show ticket, all available at the Englert Box Office or online.
$65 Two Day Pass / $40 Single Day Pass