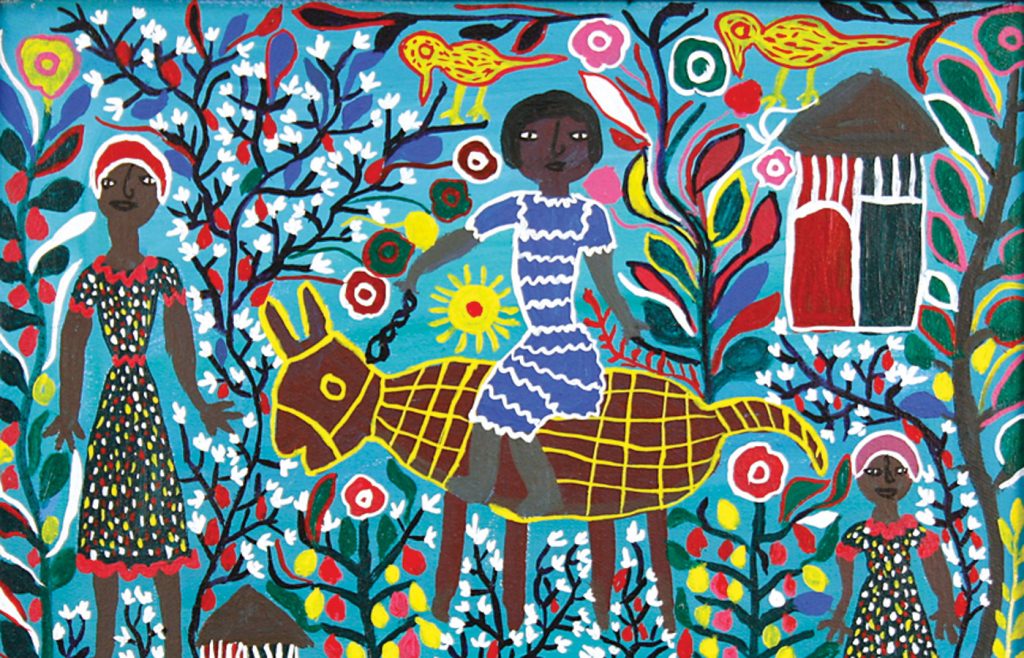 Beyond its bright colors and enchanting imagery, Haitian art stuns the viewer with its vitality and honesty. This fall, Haitian art is popping up all over the state, making this a rare opportunity to imbibe the joie de vivre and all-embracing nature of the Haitian people.
"There are so many stories to tell, so many aspects of the Haitian people, all types of things that need to be celebrated," says Chawne Paige, curator at the Waterloo Center for the Arts, home of the largest public collection of Haitian art in the world. "We wanted to be able to provide multiple contexts for viewing the work. People can see historical master artists from Haiti but also very relevant contemporary artists."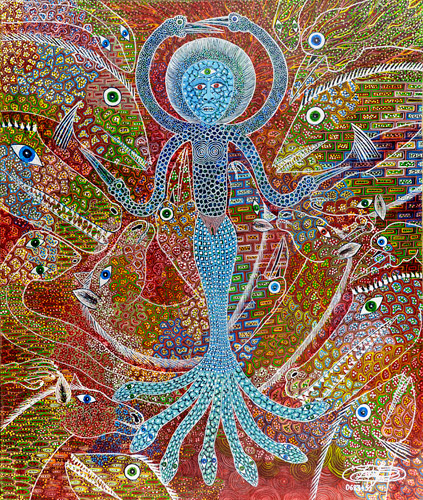 Among the events planned are over a dozen art exhibitions, a national Haitian art conference, and visits from renowned Haitian artists.
Waterloo Center for the Arts became a major repository for Haitian art in 1977 when Dr. Harold Reuling and his wife donated their substantial collection, which they purchased on several trips to Haiti. Since then, WCA staff have traveled to Haiti to acquire more works, and with continued donations over the years, the museum now houses an encyclopedic collection of nearly 1,000 pieces.
The Figge Museum in Davenport also maintains an extensive collection of Haitian artworks, which began with a donation by museum trustee Dr. Walter Neiswanger in 1967.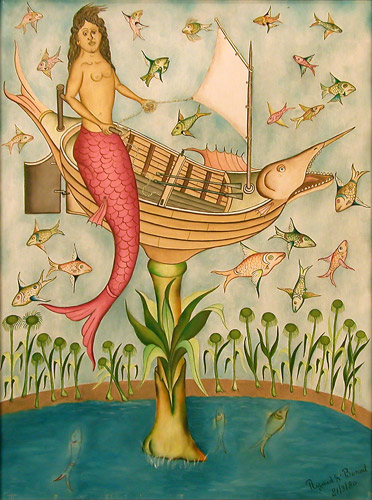 Haitian artists embrace a complex vocabulary of imagery, combining African, French, Catholic, and tribal Vodou influences as well as styles from 20th century art movements. Paintings, beaded and sequined flags, recycled metal sculptures, and wood carvings are all part of the genre.
"When I started working at the museum," says Paige, "I wasn't sure how to take Haitian art. It's so strange, so different, and so raw, in some cases has an unearthly quality to it."
What connects the different styles and mediums, says Paige, is the spirit of the Haitians, "a full-on genuine spirit from the artists that is breathed into the works. . . a richness that is so deep that I think is just beautiful."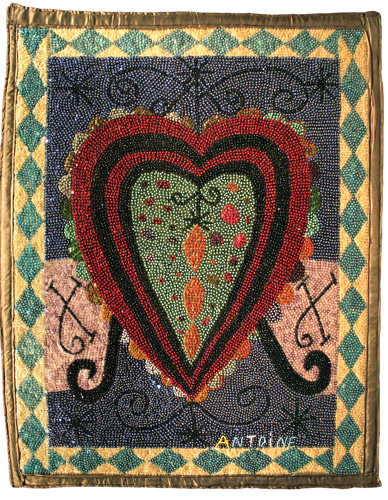 Among Paige's favorites are the glittering beaded ceremonial flags. "Hands down, they're something uniquely Haitian. Photos do not do them any justice. They're something you should absolutely see in person."
Click here for a full list of Haitian art exhibitions in Iowa.