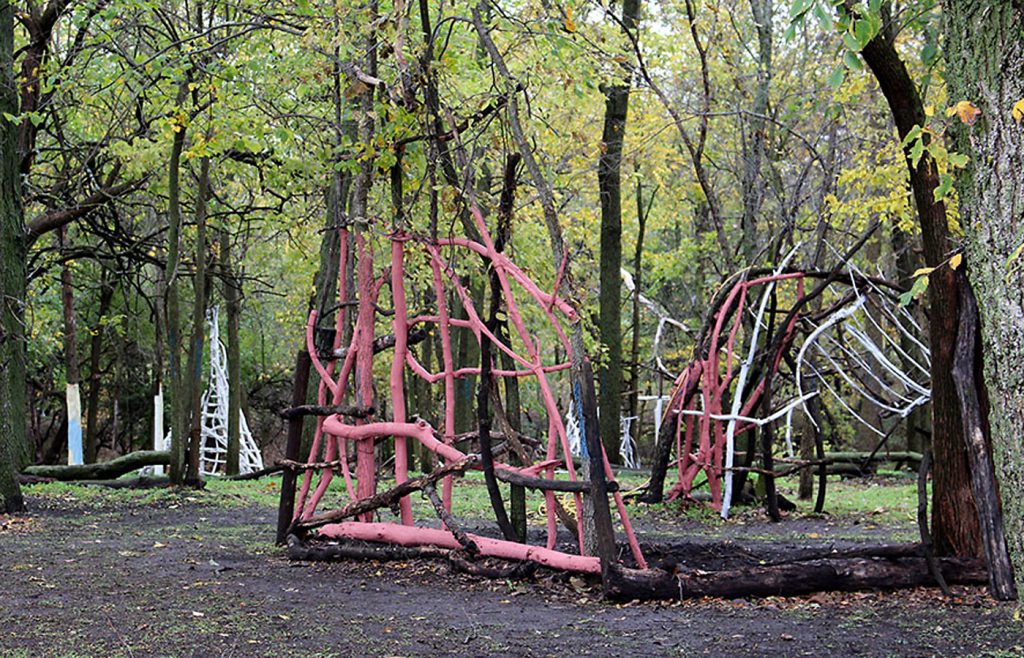 Ten years ago, after running Bayo Gallery in Iowa City, artists Olabayo David and Reena Olaniyi bought a thickly wooded plot of land surrounded by farms in Batavia, Iowa. Their goal was to create an artful space in which to raise their five children. Over a decade, the artists prepped the earth as a canvas, replacing brush and dead wood with artful gardens and mammoth architectural sculptures to create a place that inspires artful dialogue among children and adults.
Annually, the artists transform the grounds for a fall exhibition open to the public. This weekend, Bayo Park & Galleries opens with One Big Step on November 3 and 4 from 6–8 p.m. Visitors will be allowed to walk and mingle through the ten acres, viewing the progress of the park's permanent sculptures, in addition to the new multi-media installation that will be on display.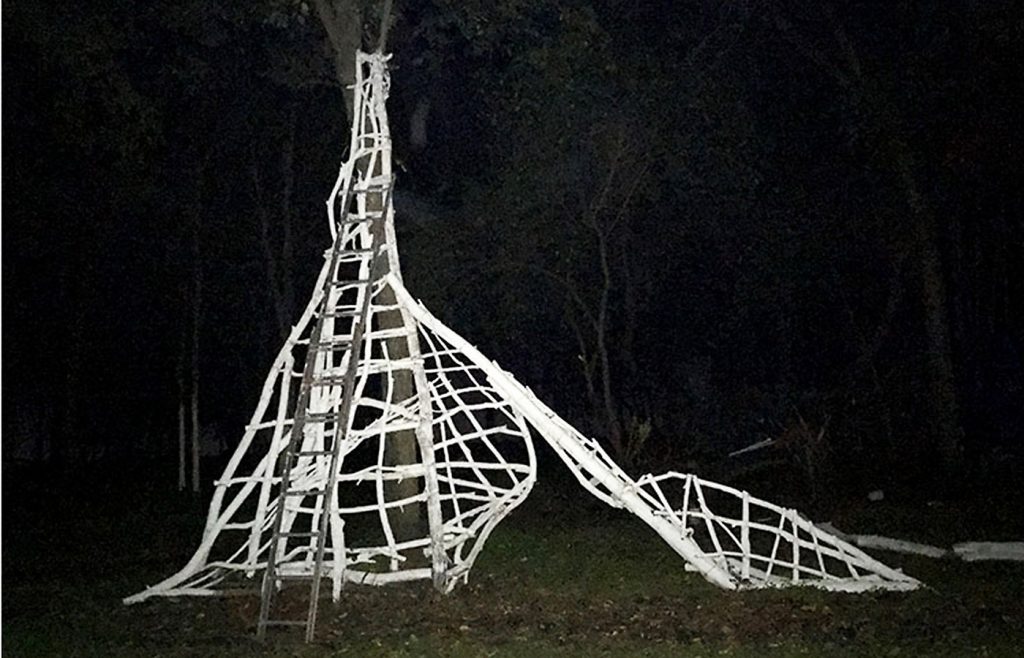 Upon entering Bayo Park & Galleries, says Reena Olaniyi, "one senses that the park has a story to tell. The weaving roads narrate an artistic journey, and each stick is a thought woven in time." The current installation incorporates the family's experience with the local soccer community, and visitors can engage in various activities such as soccer golf, throw soccer, walk-the-park soccer, and cage soccer. "Bring your own soccer ball or use an on-site hedge apple!" she says.
The vision for the park grew out of the philosophy "life is a performance," which Executive Director Olabayo Olaniyi taught at the University of Michigan. For years the artists crisscrossed the United States, bringing artful performance to nontraditional settings, such as courtrooms, police stations, soccer fields, even Walmart stores. Their artful travels have taken them across the country as well as overseas, with the idea of understanding the power of artful objects.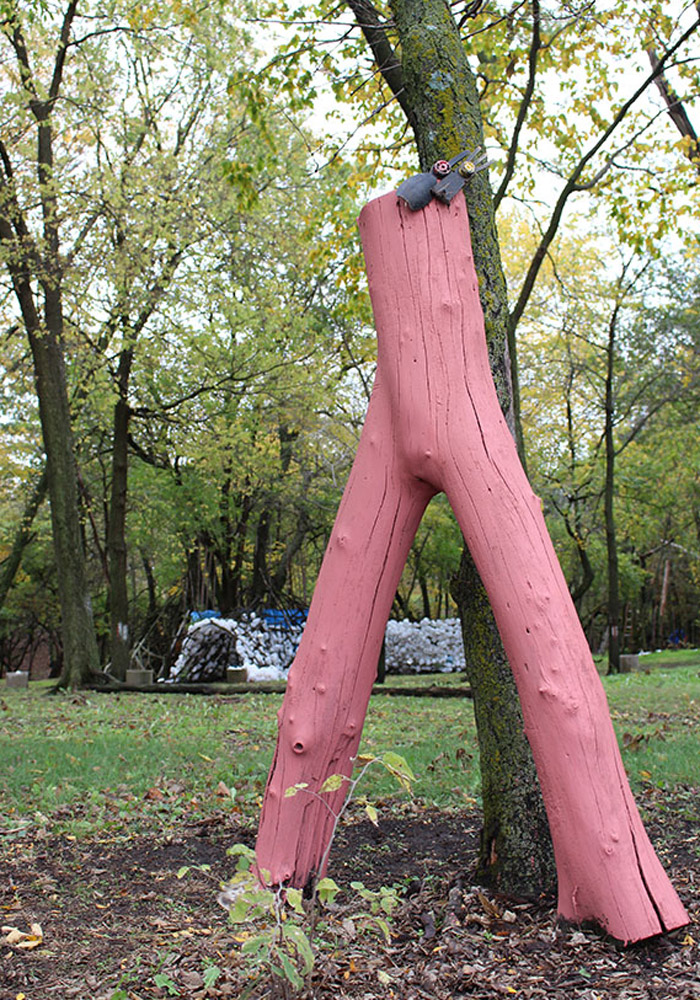 Bayo Park & Galleries is an artfully altered reality where the trees are paintings that interact with the surroundings' natural colors, the buildings are organically handcrafted, and floors are hand-formed. "There is no place on earth like it," says Reena. Adds Olabayo, "By the time audiences go from the setting of 'Promise,' to that of 'Wish' before 'Vision,' they will experience the magical transformative power of earth art, nestled in between fields of corn and soy. . . . Viewers will see the artists' shared journey through fire-art, and children's creativity as art the way the community has never seen art before."
Bayo Park & Galleries is an outdoor facility, so visitors are advised to dress for the weather. Admission is free and open to all. Bayo Park & Galleries is located at 1610 230th St. in Batavia.