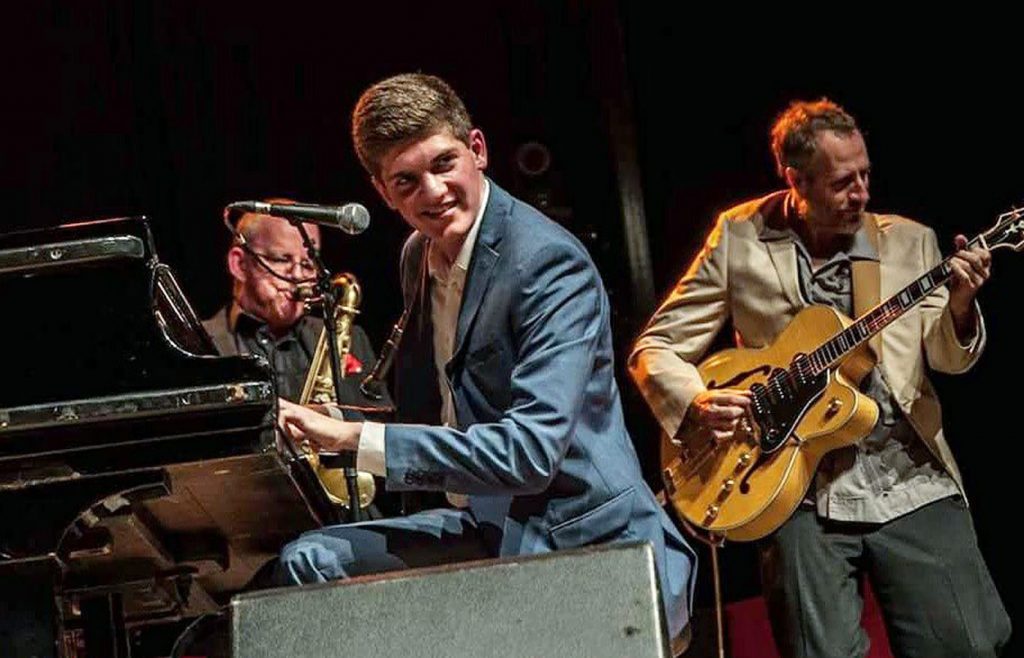 Chase Garrett's 8th Annual Blues & Boogie Woogie Piano Stomp returns to Iowa City on November 10, wowing audiences with the next generation of blues and boogie woogie heavy hitters.
Featuring three international pianists and eight highly acclaimed rhythm section members, this international blues and boogie woogie piano festival at the Englert will become a veritable breeding ground for the high-energy showmanship, top-quality musicianship, and authentic swing, blues, and boogie woogie sounds of the 1930s, '40s, '50s, and '60s—an era when swing music was at an all-time high and America's popular music was jazz. It was a time when the likes of Louis Jordan, Benny Goodman, Count Basie, and Billie Holiday ruled the airwaves; boogie woogie pianists Meade "Lux" Lewis, Albert Ammons, and Pete Johnson were busy popularizing boogie woogie everywhere from rent parties in Chicago to Carnegie Hall concerts in New York City; and blues pianists such as Champion Jack Dupree, Speckled Red, Memphis Slim, and later Otis Spann were performing in barrel houses and juke joints across the U.S.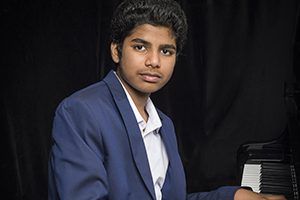 On Friday, November 10, prepare to be blown away as Chase Garrett (Iowa City, IA), 18-year-old blues piano phenom Ben Levin (Cincinnati, OH), and 14-year-old boogie woogie prodigy Nirek Mokar (Paris, France)—three of the most in-demand leaders in blues and boogie woogie piano—hit the stage. The pianists will be joined by internationally acclaimed saxophonists Sax Gordon (Cambridge, MA), David Gomez (St. Louis, MO), and Saul Lubaroff (Iowa City, IA), as well as trumpeter Al Naylor (Cedar Rapids, IA), blues belter Emilie Richard (St. Louis, MO), world-renowned rockabilly and blues guitarist Elliot Sowell (St. Louis, MO), legendary bassist Craig Dove (Cedar Rapids, IA), and a special guest percussionist from Paris, France.
Showtime is 7 p.m., and tickets are available at Englert.org. Don't forget your dancin' shoes!