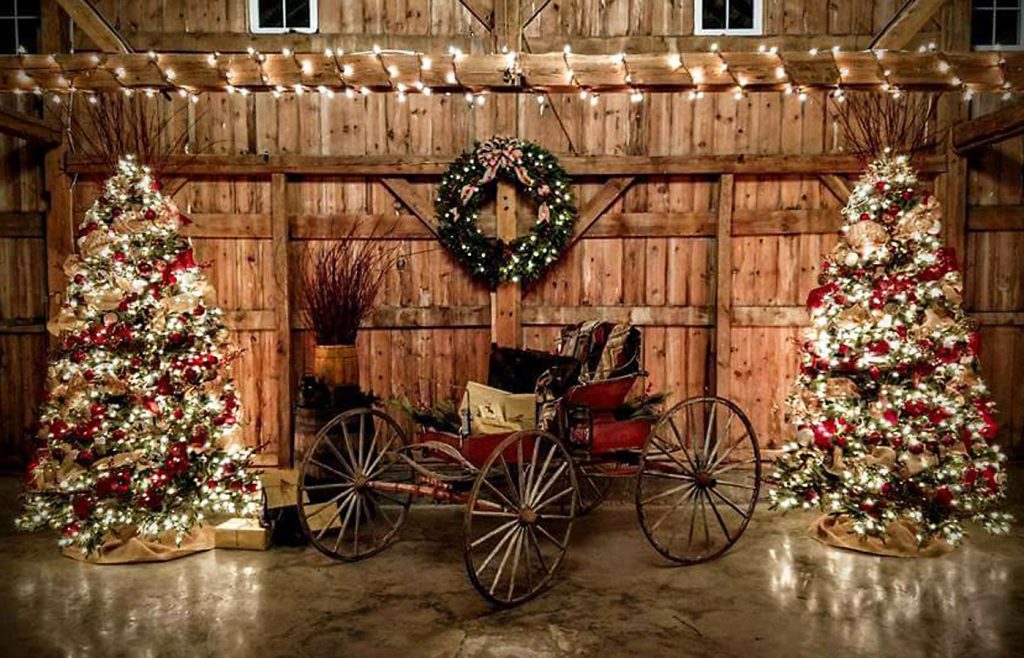 Looking for holiday gifts with personality? See what local makers, artisans, and craftspeople have cooked up this season at holiday fairs all over the state. Some of the vendors repurpose vintage items or upcycle stuff that we usually trash. Others concoct their own beauty products, create tasty gourmet foods, or fabricate toys and clothing. And that's just the beginning of the treasures you'll find!
In a world of mass-produced merchandise, artisan fairs allow you to meet the creative folks behind the products. Check out the list below for some of the best holiday markets in the region.
Saturday, November 18th • Prairiewoods Holiday Bazaar. Mixed media art, jewelry, accessories, pottery, handmade toys, scarves, Prairiewoods Tree-Shirts, ornaments, and more. 8 a.m.–1 p.m. Prairiewoods Center, Hiawatha. Prairiewoods.org.
Saturday, November 18th • Heartfelt & Handmade. Opening reception: 5-7:30 p.m. Purchase or bid on handmade ornaments. Ornaments will be on view through Dec. 14 and can be picked up on Dec. 15.  Muscatine Art Center, 1314 Mulberry Avenue, Muscatine. Tickets $10 in advance, $15 at door. (563) 263-8282.
Saturday, November 18th • Festi-Fall Craft & Vendor Show. 10 a.m.–6 p.m., Quincy Place Mall, Ottumwa. TheQuincyPlaceMall.com.
Saturday, November 18th • Rustic Recyclers 2nd Annual Holiday Barn Sale. Featuring handmade and refurbished gifts and decor. (Pictured above.) 9 a.m.–3 p.m., This Old Barn, 1870 Kelp Ave., Fairfield. (641) 919-5199.
Sunday, November 19th • Corridor Arts and Crafts Fall Market. Handcrafted, homemade, refurbished items and refreshments made by over 75 local artisans, craftsmen, chefs, and brewmasters. 9 a.m.–3 p.m., Bella Sala Event Center, S. Park Rd., Tiffin. Facebook.com/CorridorArtsandCrafts/
Sunday, November 19th • Artists Market: It's All About the Art. The annual market featuring paintings, prints, sculpture, glass, collage, and jewelry. Cedar Rapids Museum of Art, 410 Third Avenue SE, Cedar Rapids. (319) 366-7503.
Fri-Sat-Sun, December 1st–3rd • Christkindlmarket Des Moines. Old world, artisanal, handcrafted products representing various European cultures. European-inspired food and drink plus holiday entertainment. Fri. 11 a.m.–9 p.m., Sat. 11 a.m.–9 p.m., Sun. 11 a.m.–5 p.m., Cowles Commons, Des Moines. (515) 246-2300.
Sat-Sun, December 2nd–3rd • Holiday Thieves Market. Handmade artworks from over 120 professional artists from around the country, including pottery, glass, photography, textiles, and more. Also Festival of Wreaths Silent Auction and Free Wine & Craft Beer Tasting. Sat. 10 a.m.–5 p.m., Sun. 10 a.m.–4 p.m., Iowa Memorial Union, UI Campus Iowa City. Free admission.
Sat-Sun, December 2nd–3rd • 8th Annual Old World Christmas Market. Handmade gifts, seasonal treats, music, and more. Sat. 10 a.m.–5 p.m., Sun. 10 a.m.–3.pm., National Czech & Slovak Museum, Cedar Rapids. NCSML.org.
Sat-Sun, December 9th–10th • Holiday Trade Fair. Featuring over 80 local and regional craftspeople offering food, gifts, jewelry, clothing, ornaments, and more. Sat. 10 a.m.–5 p.m., Sun. 12:30–4:30 p.m., Fairfield Arts & Convention Center, Fairfield. FairfieldACC.com.