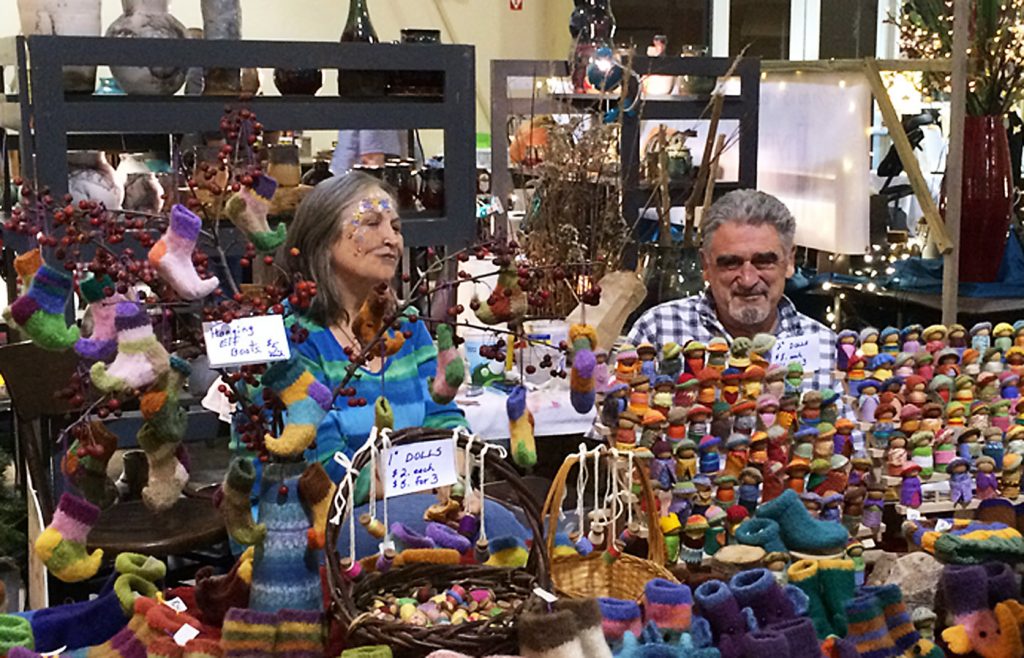 Looking for holiday gifts with personality? See what local makers, artisans, and craftspeople have cooked up this season at holiday fairs all over the state. Some of the vendors repurpose vintage items or upcycle stuff that we usually trash. Others concoct their own beauty products, create tasty gourmet foods, or fabricate toys and clothing. And that's just the beginning of the treasures you'll find!
In a world of mass-produced merchandise, artisan fairs allow you to meet the creative folks behind the products. Check out the list below for some of the best holiday markets in the region.
Thursday, December 7th • Des Moines Art Center: Holiday Artist Trunk Show. Local artists sell handmade, one-of-a-kind wares in the lobby. 5–7 p.m., Des Moines Art Center. (515) 277-4405.
Fri-Sat-Sun, December 8-10 • East Side Artists Annual Show and Sale. Featuring the best in local, handcrafted art and gifts: woodworking, fiber art, photography, printmaking, ceramics, ornaments, jewelry, and cards. 10am-8pm Friday, 10am-5pm Saturday and Sunday. The Masonic Building, 312 College St., Iowa City.
Sat-Sun, December 9th–10th • Holiday Trade Fair. Featuring over 80 local and regional craftspeople offering food, gifts, jewelry, clothing, ornaments, and more. Sat. 10 a.m.–5 p.m., Sun. 12:30–4:30 p.m., Fairfield Arts & Convention Center, Fairfield. FairfieldACC.com.
Saturday, December 9 • Iowa City Holiday Market. Handcrafted, homemade, and homegrown items. From the folks that bring you the Iowa City Farmers Market. 8 a.m.–1 p.m., Rec Center, 220 S. Gilbert St., Iowa City. (319) 356-5210.
Saturday, Dec. 16th • Christkindlmarkt Craft Fair. Crafts, delectables, holiday goodies, and stocking stuffers. 10 a.m.–2 p.m., German American Heritage Center, 712 W. 2nd St., Davenport. (563) 322-8844.