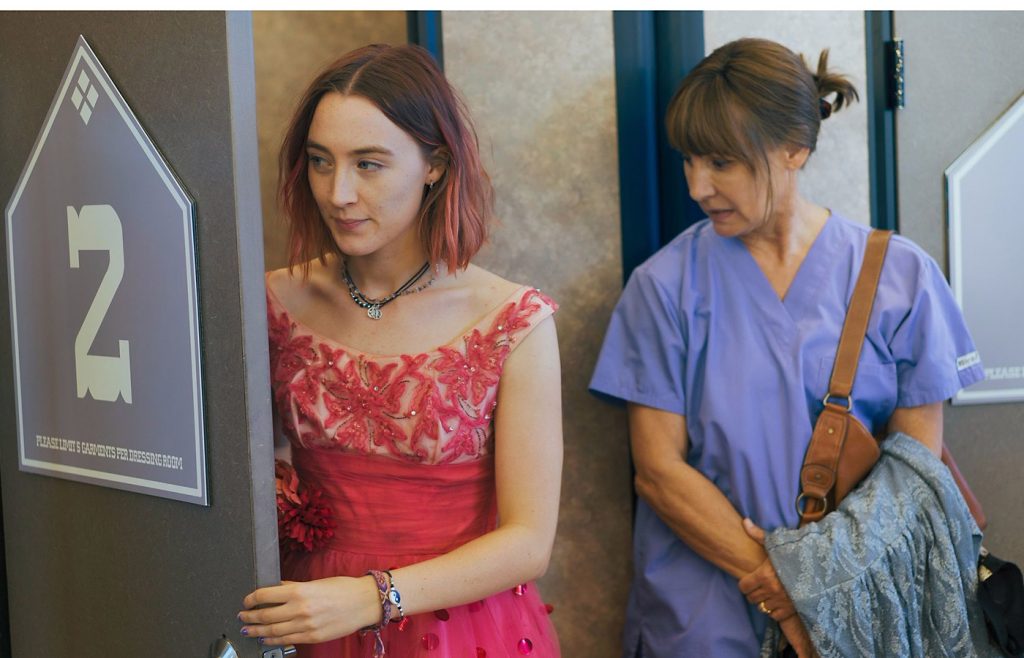 It's 2002, Sacramento, California, where we meet Christine "Lady Bird" McPherson, a headstrong young woman burning like the fiery dye of her red-orange hair with the need for independence. She's played brilliantly by Saoirse Ronan (Brooklyn), who drops her Irish brogue to inhabit the American high school senior struggling to establish her own identity, independent of her modest but caring upbringing. Determined to separate from her adolescent life and from her given name, Christine anoints herself Lady Bird.
Just to confirm, Lady Bird is not about Claudia Alta Johnson, the wife of President Lyndon Johnson, who owned this moniker. Aspiring filmmakers take note: don't choose a name that's already taken.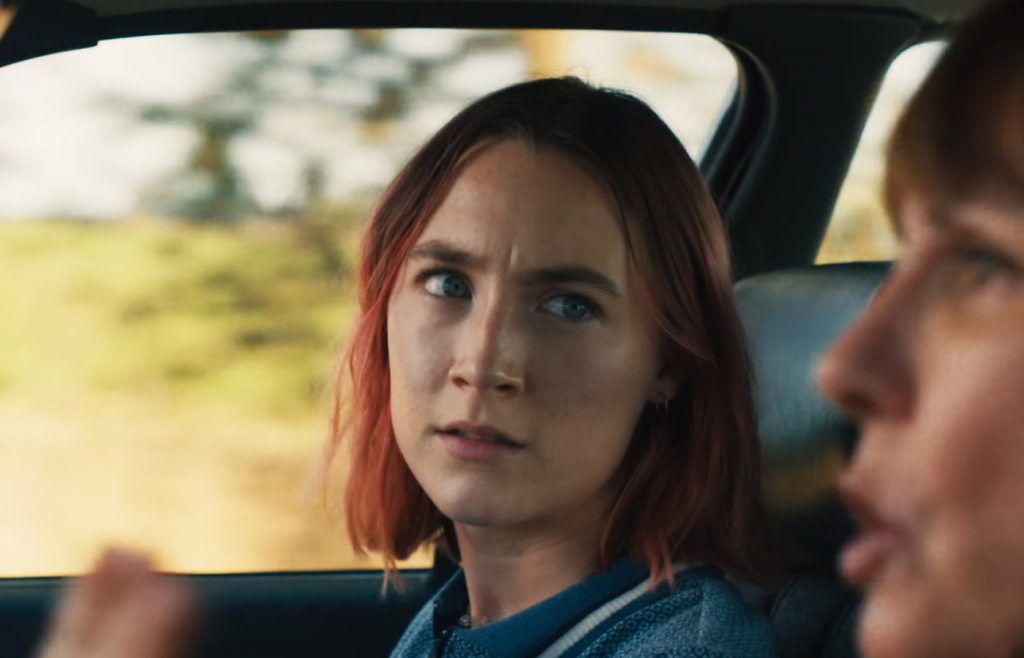 Meanwhile, back in Sacramento, Lady Bird explodes with the inhumane challenges of parenting a teenager. But the focus is on Lady Bird and her trials of being someone's teenage daughter while she explores her independence through relationships. She confides in her best friend, she experiments with new friends, she falls in love. And she pursues ambitions that exceed the family budget, like applying to colleges in New York. Her bighearted dad (Tracy Letts) has fallen on hard times, yet he would turn heaven and earth to make his daughter happy.
But mostly we witness the love-hate tug-of-war between Lady Bird and her mother, revved to perfection by Laurie Metcalf (of the TV series Roseanne). The opening scene shows them arguing in the car while Lady Bird demonstrates the desperation we can all relate to by opening her door to escape while the car is moving. Their intense exchanges alternate between high drama, comedy, and the sort of gridlock we associate with Capitol Hill.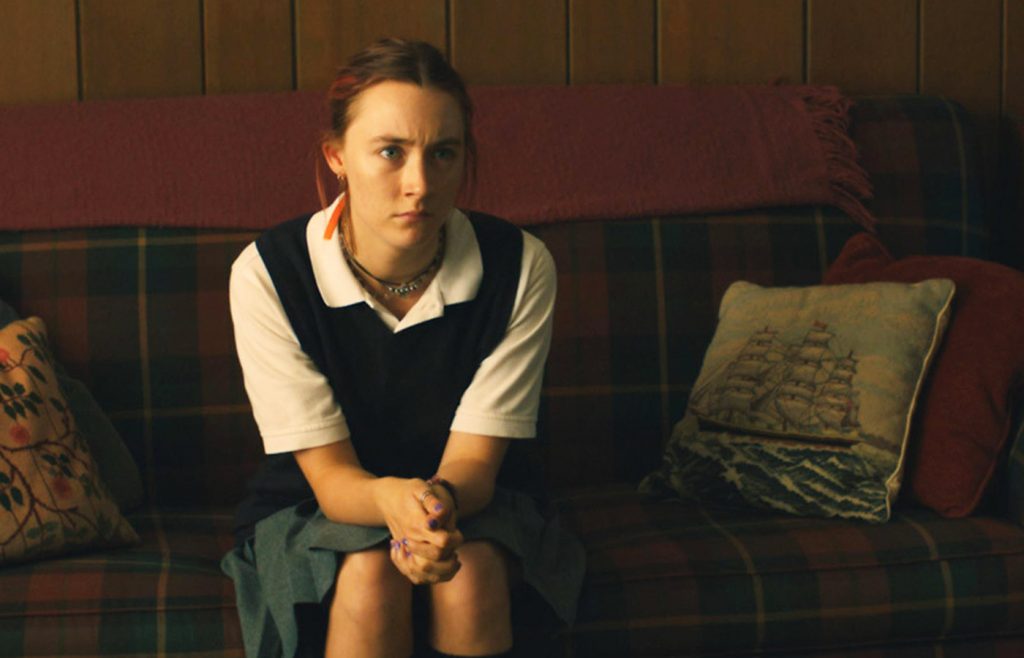 A strong cast, clever dialogue, and quick scene cuts deliver this snappy, coming-of-age saga about a daughter who yearns to fly solo. It's directed by Greta Gerwig, an established actor in movies like 20th Century Women and Woody Allen's To Rome With Love. And she has co-written screenplays with her partner Noah Baumbach like Frances Ha, in which she stars, using ad lib delivery called mumblecore. Apparently, Gerwig also yearns to fly solo. In addition to directing, she wrote the screenplay, inspired in part by Gerwig's own life. She grew up in Sacramento and her mother's name is Christine. And as in the film, she attended an all-girls Catholic high school that she enjoyed—even though she's not Catholic—for its grand sense of drama.
Lady Bird submerges us in the pains and laughter about the frantic search for identity on the journey to adulthood that will resonate with almost everyone. And it manages to send us home with a sense of peace. B+