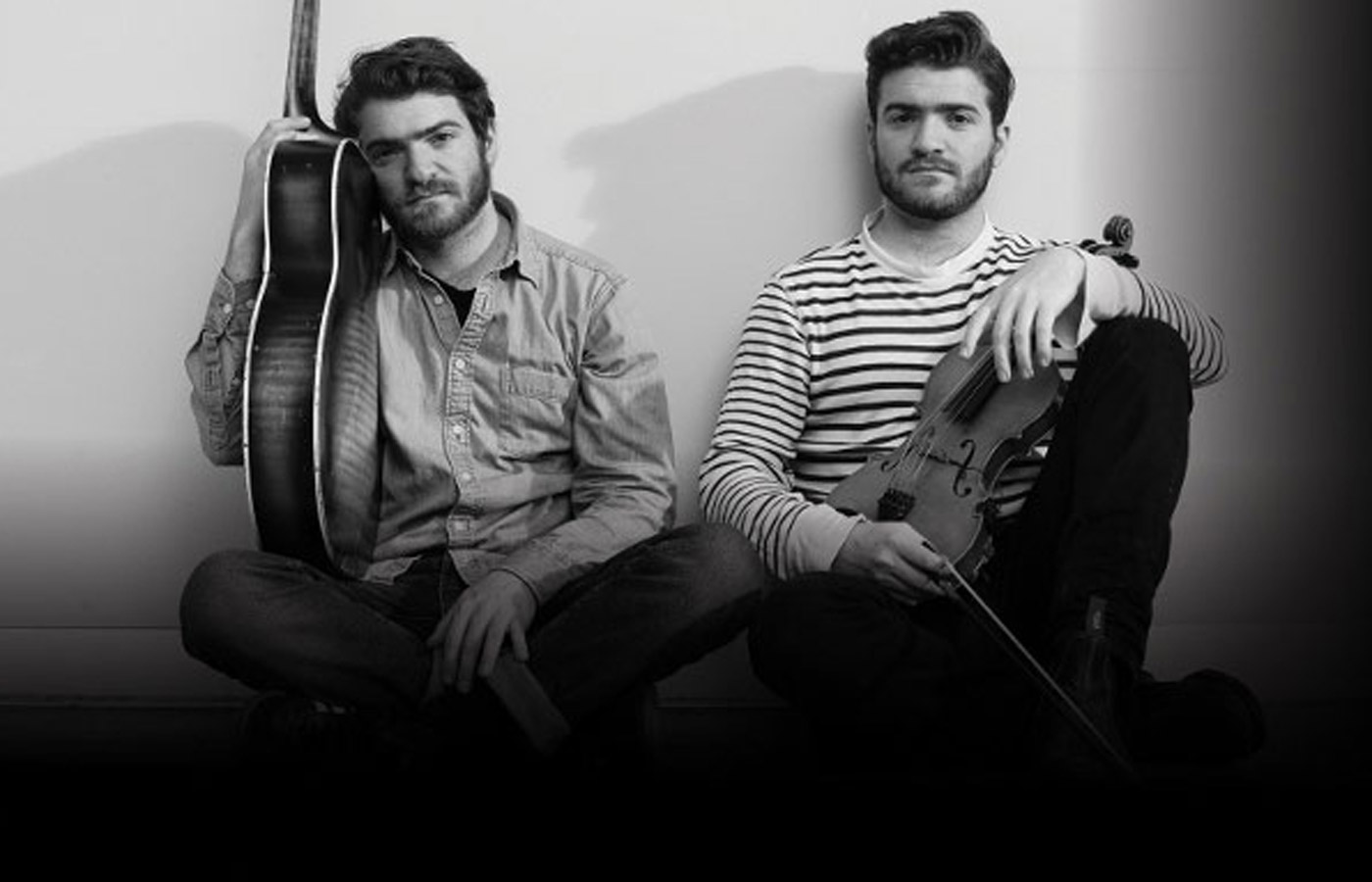 Identical twins Adam and David Moss are a musical duo unlike most others. Often leaning towards the darker elements of Appalachian, klezmer, and bluegrass traditions, the Brother Brothers' sound is striking and captivating. Their music is laden with close sibling harmonies, compelling songwriting, and imaginative arrangements, featuring David on cello and guitar and Adam on the five-string fiddle. Both with individual storied careers in the Americana music scene, the Moss brothers have finally teamed up to bring their experiences together. The result has been a thing of beauty.
Since forming in 2016, the Brother Brothers have toured with Sarah Jarosz and Lake Street Dive, as well as supported Big Thief, Eileen Ivers, and the Felice Brothers, to name a few. They recently taped sessions for Daytrotter, Audiotree, and Music City Roots, and have performed at the Kennedy Center, Folk Alliance, and at a growing list of national festivals.
"The Brother Brothers have been in this together for life, and their familial connection comes through in the music, harkening back to some of the greatest family harmonies ever made. They approach their poignant and often charming songs with an almost startling sense of ease, and the tight harmonies are enough to send shivers down anyone's spine. Their ability to pull the listener into their quietly energetic musical journey is a joy to behold." —Sarah Jarosz
"They're the real deal. They know old-time two-part harmony from the inside, and that fraternal resonance is there to be clearly heard." —Mark Simos (Allison Krauss, Del McCoury)
Don't miss The Brother Brothers at 8 p.m. on Friday, December 1, at one of the coziest and acoustically satisfying settings you'll find anywhere, Fairfield's Café Paradiso. Tickets are only $10 in advance (at CafeParadiso.net or at the café) or $12 at showtime.
Read more and have a listen at www.thebrotherbrothersmusic.com.