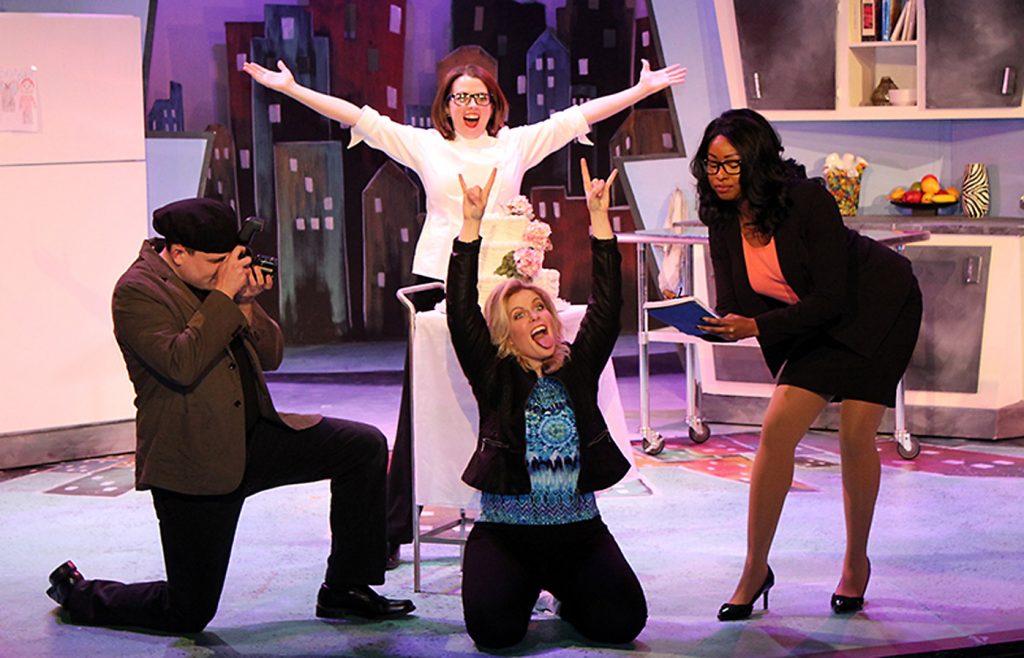 CIRCA 21 PLAYHOUSE, Rock Island, IL. Freaky Friday. When an overworked mother and her teenage daughter magically swap bodies, they have just 24 hours before Mom's big wedding to put things right again. With music and lyrics by Tom Kitt and Brian Yorkey—the Pulitzer Prize-winning composers of Next to Normal. Through March 24.
GIVING TREE THEATER, Marion. (319) 213-7956. Significant Other. Make a date with Jordan and his tight-knit circle of friends as they navigate the ups and downs of friendship and courtship in New York City. The best-reviewed Broadway play of 2016. Through Feb. 11. Cat on a Hot Tin Roof. In Tennessee Williams's Pulitzer Prize winner, a wealthy Southern patriarch faces impending death as his children squabble and make desperate attempts to secure the family inheritance. February 23–March 11.
DES MOINES PLAYHOUSE, Des Moines. (515) 277-6261. Misery. Romance novelist Paul Sheldon is rescued from a car crash by his "number one fan," Annie Wilkes, and wakes up captive in her secluded home. While Paul is convalescing, he quickly realizes Annie has no intention of letting him go. Through Feb 11.
DREAMWELL THEATRE, Iowa City. (319) 423-9820. Nexus. Metaphorically set in the Museum of Broken Relationships, this chamber drama follows two iPhone-armed DC transplants as they drift between intimacy and disconnect. Feb. 9–17.
COE COLLEGE THEATRE ARTS, Cedar Rapids. (319) 399-8605. Craigslisted. This original work by Sharai Bohannonan centers around a young woman trying to put herself through college without borrowing money via student loans. Her desire to pay outright for her own education and living expenses couples with her time spent on social media to create a funny and complicated look at issues of friendship, companionship, and questions of self-sufficiency. Feb. 9–17.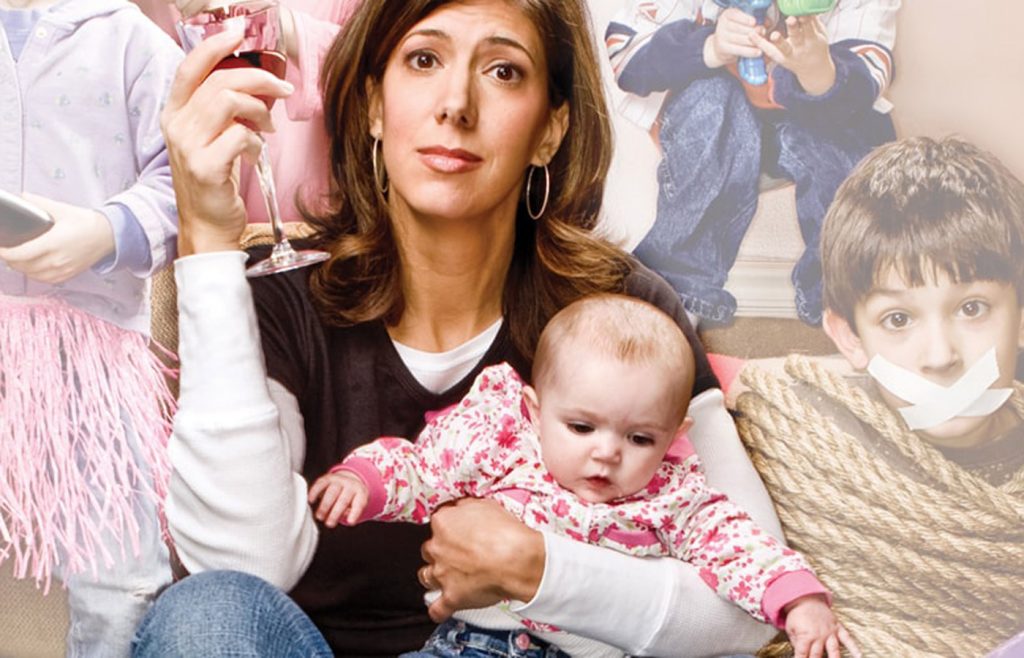 DES MOINES PERFORMING ARTS, Stoner & Temple Theaters, Des Moines. (515) 288-4700. One Funny Mother. Comedian, former Miss New Jersey, and married mother of three, Dena Blizzard, performs her hilarious solo show about the trials of motherhood and marriage. Named "Best One Woman Show" at the 2015 United Solo Festival in NYC. Jan. 31–Feb. 4. Defending the Caveman. This hilariously insightful play about the ways men and women relate holds the record as the longest running solo play in Broadway history. Feb 13–22. I Never Saw Another Butterfly. Presented by DM Young Artists' Theatre. Only a hundred Jewish children were still alive when Terezin was liberated at the end of the war. One of the survivors, Raja, taught the children when there was nothing to teach with, giving them hope when there was little reason for hope. Feb. 9–18. On Your Feet! From international superstardom to life-threatening tragedy, this musical takes you behind the music of Emilio and Gloria Estefan and inside the real story of this groundbreaking couple who, in the face of adversity, found a way to end up on their feet. Feb. 20–25.
IOWA STAGE THEATRE CO., Kum & Go Theater, Des Moines. A View From the Bridge, by Arthur Miller. Set in 1950s NYC, this searing modern tragedy follows Eddie Carbone and his wife Beatrice, who shelter their orphaned niece Catherine as she studies to become a stenographer—at least, until Beatrice's male cousins move in. Feb. 23–March 4.
THEATRE CEDAR RAPIDS, Cedar Rapids. (319) 366-8591. Andrew Lippa's Wild Party. A steamy and darkly brilliant prohibition musical. Through Feb. 10. Underground New Play Festival. Now in its eighth year, the Festival has premiered 82 new plays involving 66 Iowa playwrights. A great incubator for playwrights, actors, and directors, the Festival is three weekends of fresh, new work. Feb. 8–25.
IOWA CITY COMMUNITY THEATRE, Johnson Co. Fairgrounds, Iowa City. (319) 338-0443. Elephant Man. Joseph Merrick, a man so physically deformed that he became known as the "Elephant Man." With very few options open to him, Merrick is forced to display himself to the public in traveling sideshows. The Elephant Man finds that normality isn't something he can achieve, or that he even necessarily wants. Feb. 23–March 4.
RIVERSIDE THEATRE, Lower City Park, Iowa City. (319) 338-7672. Detroit. Ben and Mary invite their new neighbors Sharon and Kenny over for a cookout. But as this foursome bonds over backyard barbecues, the neighborly connection they find threatens to unravel their suburban dream. A dangerously funny Pulitzer Prize finalist. Through Feb. 11. Apples in Winter. A play by Jennifer Fawcett about mothers and sons, about how we care for each other, and about how to make a really good apple pie. Winner of the Smith Prize from the National New Play Network. March 2–18.
UNIVERSITY OF IOWA THEATRE, David Thayer Theatre, Iowa City. (319) 335-1158. By the Way, Meet Vera Stark. In a new comedy from the Pulitzer Prize–winning playwright, Lynn Nottage draws upon the screwball films of the 1930s to take an irreverent look at racial stereotypes in Hollywood. Feb 1–10. Seven Homeless Mammoths Wander New England. Playwright Madeleine George examines jealousy and mortality in a New England college town disrupted by the announced closing of the natural history museum. March 1–10.
THE PLAYERS WORKSHOP, Burlington. (319) 753-6623. Come Back, Little Sheba. This 1950s drama tells the story of a loveless marriage that is rocked when a young woman rents a room in the couple's home. Feb. 23–Mar. 4.
OLD CREAMERY THEATRE, Price Creek Event Center, Amana. (319) 622-6262. Murdered by the Mob. Comic Mystery Murder Dinner Theater. It's the roaring 20s and you'll be roaring with laughter at Mr. D'Angelo's speakeasy, where the mere mention of prohibition is strictly prohibited. February 10–March 10.
FLY-BY-NIGHT PRODUCTIONS, Five Flags Civic Center, 405 Main St., Dubuque. (563) 589-4258. Fear & Misery in the Third Reich. Bertolt Brecht's play aboutGerman life, 1933-1938, is a montage of scenes focusing on the ordinary German populace living in turmoil of the fear and uncertainty the Third Reich is forcing on them, along with the randomness of how to survive. Feb. 2–10.
OSTER REGENT THEATRE, Cedar Falls. (319) 277-5283. John Loves Mary. A 1947 comedy by Norman Krasna. John Lawrence is a returning GI. Mary McKinley is the girl he left behind. But their reunion will have to wait: John has returned with cockney war bride Lilly Herbish in tow. Feb. 16–26.
CITY CIRCLE ACTING COMPANY, Coralville Center for the Performing Arts, Coralville. (319) 248-9370. Chess In Concert. From the minds behind ABBA and The Lion King comes Chess, a grandmaster of a show. The pawns in this dramatic rock opera form a love triangle: the brash American chess star, the earnest Russian champion, and the manager who is torn between them. Follow the machinations and manipulations from Italy to Bangkok in this staged concert, performed in front a massive orchestra and thrilling chorus. February 9-11.