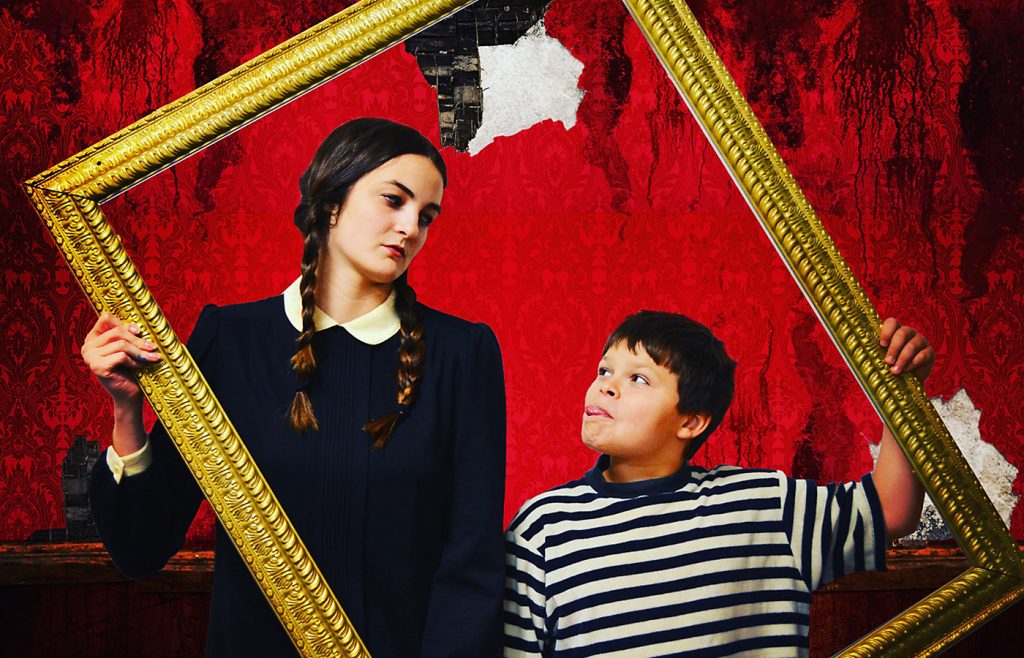 OLD CREAMERY THEATRE, Price Creek Event Center, Amana. (319) 622-6262. The Addams Family. Teenage daughter Wednesday brings her straight-laced Midwestern boyfriend and his parents home for dinner at the creepy, kooky, mysterious, and spooky mansion. Oct. 11–Nov. 4.
RIVERSIDE THEATRE, Lower City Park, Iowa City. (319) 338-7672. The Price. This Arthur Miller play, nominated for two 1968 Tony Awards, is about family dynamics, the price of furniture, and the price of one's decisions. Oct. 26–Nov. 18.
CIRCA 21 PLAYHOUSE, Rock Island, IL. Mamma Won't Fly. An outrageously hilarious race against the clock begins when Savannah agrees to get her feisty mother all the way from Alabama to California in time for her brother's wedding. Through Nov. 3.
GIVING TREE THEATER, Marion. (319) 213-7956. Present Laughter. Noel Coward's irresistible comedy follows a self-obsessed actor in the midst of a mid-life crisis. Oct. 5–21. Silent Sky. The true story of 19th-century astronomer Henrietta Leavitt explores a woman's place during a time of scientific discovery. Nov. 2–12.
DES MOINES PERFORMING ARTS, Stoner & Temple Theaters, Des Moines. (515) 288-4700. Love Never Dies. Andrew Lloyd Webber's passionate, spellbinding sequel to Phantom of the Opera. Oct. 16–21.
DES MOINES METRO OPERA, Blank Performing Arts Center, 513 North D St., Indianola. DesMoinesMetroOpera.org.
THEATRE CEDAR RAPIDS, Cedar Rapids. (319) 366-8591. Intimate Apparel. Esther, an African American seamstress in 1905 New York, searches for love and respect in a world that overlooks her. By Pulitzer Prize-winning playwright Lynn Nottage. Oct. 26–Nov. 10.
IOWA STAGE THEATRE CO., Kum & Go Theater, Des Moines. Fun Home. The winner of five 2015 Tony Awards including Best Musical, Fun Home is written by Lisa Kron and Jeanine Tesori, based on Alison Bechdel's best-selling graphic memoir. Sept. 28–Oct. 14.
UNIVERSITY OF IOWA THEATRE, David Thayer Theatre, Iowa City. (319) 335-1158. Northanger Abbey. This world premiere adaptation of Jane Austen's first novel follows Catherine Morland, a young woman who warily steps into the social world of Bath, England, and is invited to stay at the foreboding Northanger Abbey. This coming-of-age story is brought to life with wit, music, and dance, and a vision of our comic world only Jane Austen could create. Oct. 5–13.
DES MOINES COMMUNITY PLAYHOUSE, Des Moines. (515) 277-6261. Billy Elliot the Musical. Set in a northern English mining town against the background of the 1984 miners' strike, this musical follows a boy who stumbles out of the boxing ring into a ballet class. Oct. 5–28.
WATERLOO COMMUNITY PLAYHOUSE, 224 Commercial St., Waterloo. (319) 235-0367.
DREAMWELL THEATRE, Iowa City. (319) 423-9820. The Homecoming. Playwright Harold Pinter crafts an ominous game of cat and mice. Nov. 16, 17, 30, and Dec. 1.
IOWA CITY COMMUNITY THEATRE, Johnson Co. Fairgrounds, Iowa City. (319) 338-0443. Laughter on the 23rd Floor. A wacky insider's view of a 1950s TV comedy-variety show, inspired by Neil Simon's early career. Oct. 26–Nov. 4.
THE PLAYERS WORKSHOP, Burlington. (319) 753-6623.
ADLER THEATRE, 136 E. 3rd St., Davenport. (563) 326-8500.

THEATRE MUSEUM OF REPERTOIRE AMERICANA, 405 E. Threshers Rd., Mount Pleasant. (319) 385-9432.
CITY CIRCLE, Coralville Center for the Performing Arts, 1301 5th St., Coralville.