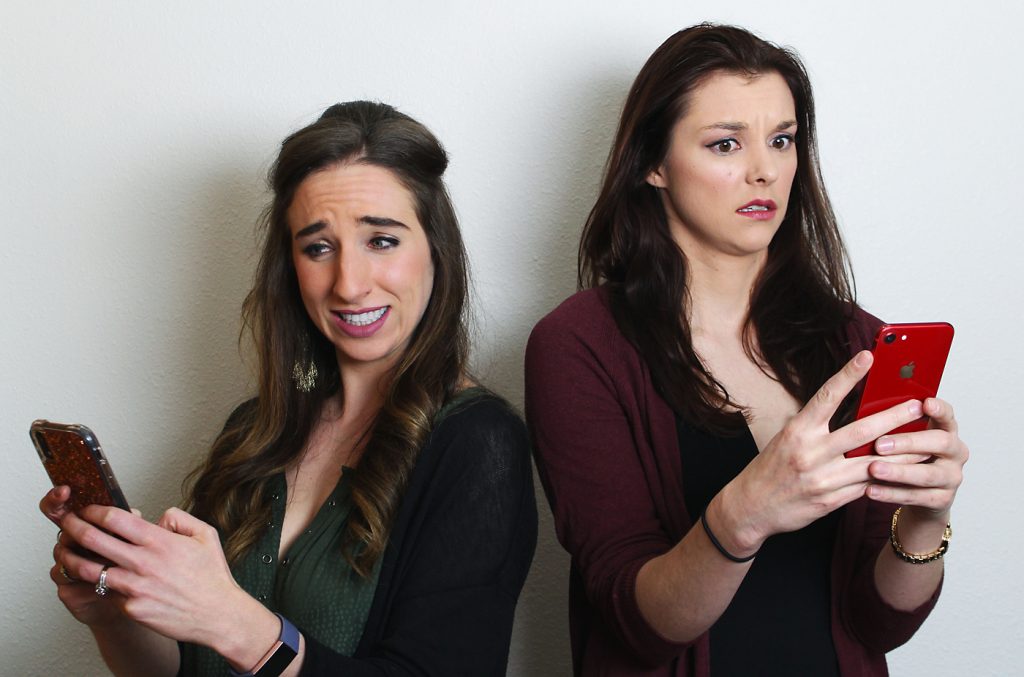 OLD CREAMERY THEATRE, Price Creek Event Center, Amana. (319) 622-6262. I Love You, You're Perfect, Now Change. Through April 14.
CIRCA 21 PLAYHOUSE, Rock Island, IL. Diamonds and Divas: A Murderous Fiasco. Actors, thieves, and egos run hilariously amok at the Cannes Film Festival in France. What could go wrong? March 1–April 6.
RIVERSIDE THEATRE, Lower City Park, Iowa City. (319) 338-7672. Apple Season. Through April 20.
GIVING TREE THEATER, Marion. (319) 213-7956. The 25th Annual Putnam County Spelling Bee. An eclectic group of six mid-pubescents vie for the spelling championship of a lifetime while candidly disclosing hilarious and touching stories from their home lives. Winner of Tony and Drama Desk awards for Best Book. March 22–April 20.
DES MOINES PERFORMING ARTS, Stoner & Temple Theaters, Des Moines. (515) 288-4700. Men Are From Mars—Women Are From Venus LIVE! This one-man fusion of theater and stand-up is based on the book by John Gray. March 26–April 14.
DES MOINES COMMUNITY PLAYHOUSE, Des Moines. (515) 277-6261. Catch Me If You Can. Through April 14.
DREAMWELL THEATRE, Public Space One, 120 N. Dubuque St., Iowa City. Dreamwell.com. Tragedy, A Tragedy. Opens April 26.
THEATRE CEDAR RAPIDS, 102 Third St. SE, Cedar Rapids. (319) 366-8591. Shakespeare in Love. Young Will Shakespeare suffers from writer's block until Viola inspires his greatest masterpiece. Breaking gender norms and societal boundaries, this play is based on the Oscar-winning film. March 8–24. Ada and the Memory Engine. At the dawn of the British Industrial Revolution, mathematician and writer Ada Byron Lovelace envisions a world where art and information converge. "Jane Austen meets Steve Jobs." Mar. 15–31.
UNIVERSITY OF IOWA THEATRE, David Thayer, Theatre Building, Iowa City. (319) 335-1160. Seven Spots in the Sun. April 11-20.
IOWA STAGE THEATRE CO., Kum & Go Theater, Des Moines. IowaStage.org. Gruesome Playground Injuries. April 5-14.
IOWA CITY COMMUNITY THEATRE, Johnson Co. Fairgrounds, Iowa City. (319) 338-0443. The Music Man. March 29–April 14.
WASHINGTON COMMUNITY THEATER, 2227 250th St., Washington. (319) 653-5175. WCTheater.com. The Nerd. The classic comedy by Larry Shue. All profits benefit Lake Darling Youth Center. March 15–23.
WATERLOO COMMUNITY PLAYHOUSE, 224 Commercial St., Waterloo. (319) 235-0367.
DES MOINES METRO OPERA, Blank Performing Arts Center, 513 North D St., Indianola. DesMoinesMetroOpera.org.
THE PLAYERS WORKSHOP, Burlington. (319) 753-6623.
ADLER THEATRE, 136 E. 3rd St., Davenport. (563) 326-8500.

CITY CIRCLE ACTING COMPANY, Coralville Center for the Performing Arts, 1301 5th St., Coralville.
DES MOINES METRO OPERA, Blank Performing Arts Center, 513 North D St., Indianola. DesMoinesMetroOpera.org.
THEATRE MUSEUM OF REPERTOIRE AMERICANA, 405 E. Threshers Rd., Mount Pleasant. (319) 385-9432.