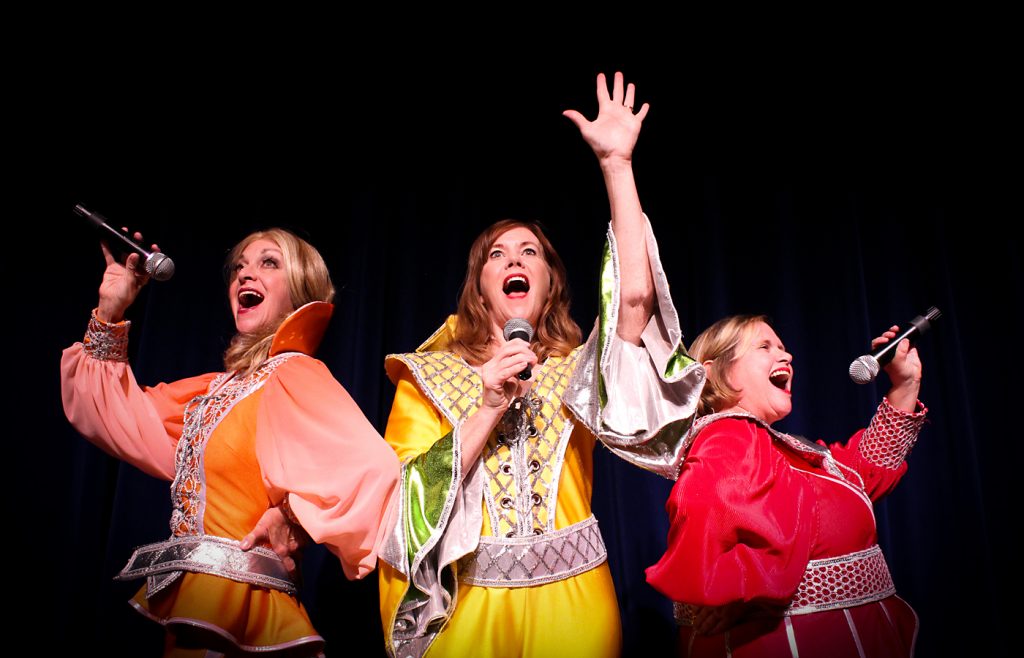 OLD CREAMERY THEATRE, Price Creek Event Center, Amana. (319) 622-6262. Mamma Mia! Prepare to be swept away by the infectious music, uplifting story, and dazzling dance numbers that have made Mamma Mia! a glittering global phenomenon. Sept. 5–Oct. 13.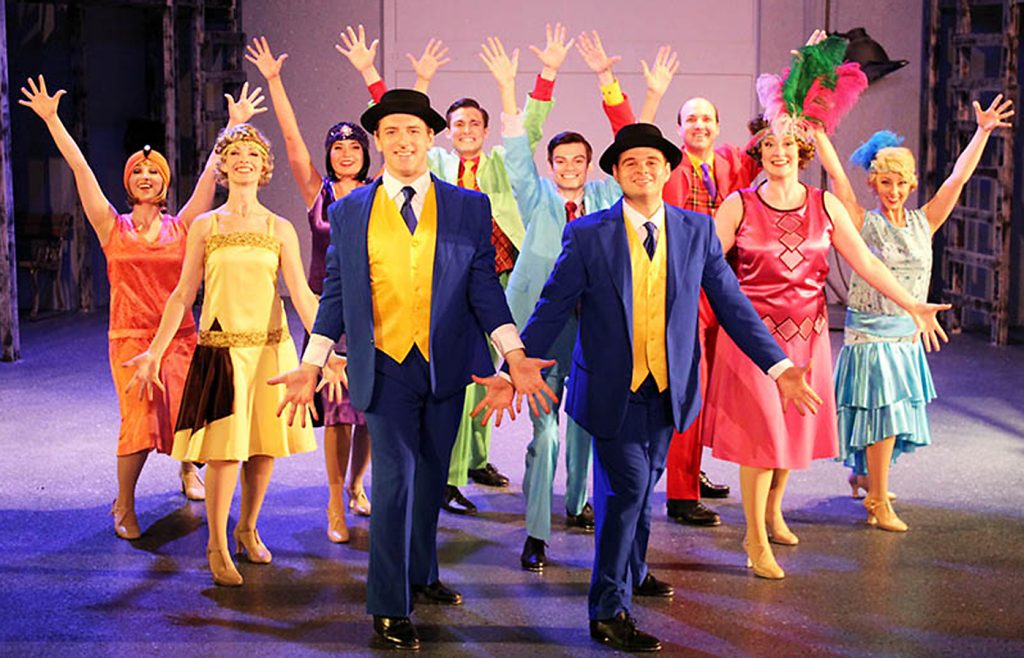 CIRCA 21 PLAYHOUSE, Rock Island, IL. Singin' in the Rain. Adapted for the stage by the legendary theater team of Betty Comden and Adolph Green, this delightful musical captures the waning days of the silent-screen era as they give way to newfangled talkies. Through November 2.
RIVERSIDE THEATRE, Lower City Park, Iowa City. (319) 338-7672. Uncle Vanya. Vanya and his niece Sonya have devoted their rural lives to support the academic work of Sonya's father, but when the professor's new, young wife appears on the scene, bucolic harmony is thrown into discord in this new version by celebrated playwright Richard Nelson. Sept. 13–Oct. 6.
IOWA CITY COMMUNITY THEATRE, Johnson Co. Fairgrounds, Iowa City. (319) 338-0443. Pippin. The 1972 Tony Award-winning musical uses the premise of a mysterious performance troupe to tell the story of Pippin, a young prince in search of significance. Sept. 20–29.
GIVING TREE THEATER, Marion. (319) 213-7956. The Importance of Being Earnest. Oscar Wilde's madcap farce about mistaken identities, secret engagements, and lovers' entanglements. The rapid-fire wit and eccentric characters of this three-act play are timelessly hilarious. Sept. 6–22.
THEATRE CEDAR RAPIDS, 102 Third St. SE, Cedar Rapids. (319) 366-8591. Hello, Dolly! Follow the comic exploits of matchmaker Dolly Levi as she pursues a match for a miserly millionaire. Sept. 20–Oct. 13.
WATERLOO COMMUNITY PLAYHOUSE, 224 Commercial St., Waterloo. (319) 235-0367. Korczak's Children. Dr. Janusz Korczak—writer, educator, physician—keeps 200 Jewish orphans alive and hopeful in the face of deprivation and terror. Against the rules, he permits the children to stage a magical play. Ages 10+. Sept. 27–Oct. 5.
DREAMWELL THEATRE, Public Space One, 120 N. Dubuque St., Iowa City. Dreamwell.com. Hand to God. Jason finds an outlet for his anxiety at the Christian Puppet Ministry of Cypress, Texas. His already complicated relationships are thrown into upheaval when Jason's puppet takes on a shocking and dangerous personality all its own. Rated R. Sept. 20–28.
DES MOINES COMMUNITY PLAYHOUSE, Des Moines. (515) 277-6261. A Gentleman's Guide to Love and Murder. This knock-'em-dead, uproarious hit was the most nominated show of the 2014 Broadway season. Sept. 6–29.
IOWA STAGE THEATER COMPANY, Salisbury House & Gardens, Shakespeare on the Lawn, Des Moines. SalisburyHouse.org. A Doll's House. Ibsen's masterpiece has been electrifying audiences for over a century. Nora, a seemingly naive young housewife, learns that her marriage is more hollow than the strong alliance she believed in. Sept. 27–Oct. 12. A Doll's House, Part 2. Lucas Hnath's Tony-nominated sequel imagines Nora returning fifteen years after she closed the door on her marriage and family. Oct. 3–13.
REVIVAL THEATRE COMPANY & Coe College, Dows Theatre, 1220 First Ave. NE, Cedar Rapids. RevivalTheatreCompany.com.
DES MOINES CIVIC CENTER, 221 E. Walnut St., Des Moines. (515) 246-2300.
WASHINGTON COMMUNITY THEATER, 2227 250th St., Washington. (319) 653-5175. WCTheater.com.
BRUCEMORE MANSION, Peggy Boyle Whitworth Amphitheater, Cedar Rapids. Brucemore.org. (319) 362-7375.
DES MOINES METRO OPERA, Blank Performing Arts Center, 513 North D St., Indianola. DesMoinesMetroOpera.org.
CITY CIRCLE ACTING COMPANY, Coralville Center for the Performing Arts, 1301 5th St., Coralville.
DES MOINES PERFORMING ARTS, Stoner & Temple Theaters, Des Moines. (515) 288-4700.
CEDAR FALLS COMMUNITY THEATER, Oster Regent, 103 Main St., Cedar Falls. (319) 277-5283.
PYRAMID THEATRE COMPANY, Stoner Studio Theater, 221 Walnut St., Des Moines. (515) 243-1109.
THE PLAYERS WORKSHOP, Burlington. (319) 753-6623.
ADLER THEATRE, 136 E. 3rd St., Davenport. (563) 326-8500.
UNIVERSITY OF IOWA THEATRE, David Thayer, Theatre Building, Iowa City. (319) 335-1160.
IOWA STAGE THEATRE CO., Kum & Go Theater, Des Moines. IowaStage.org.