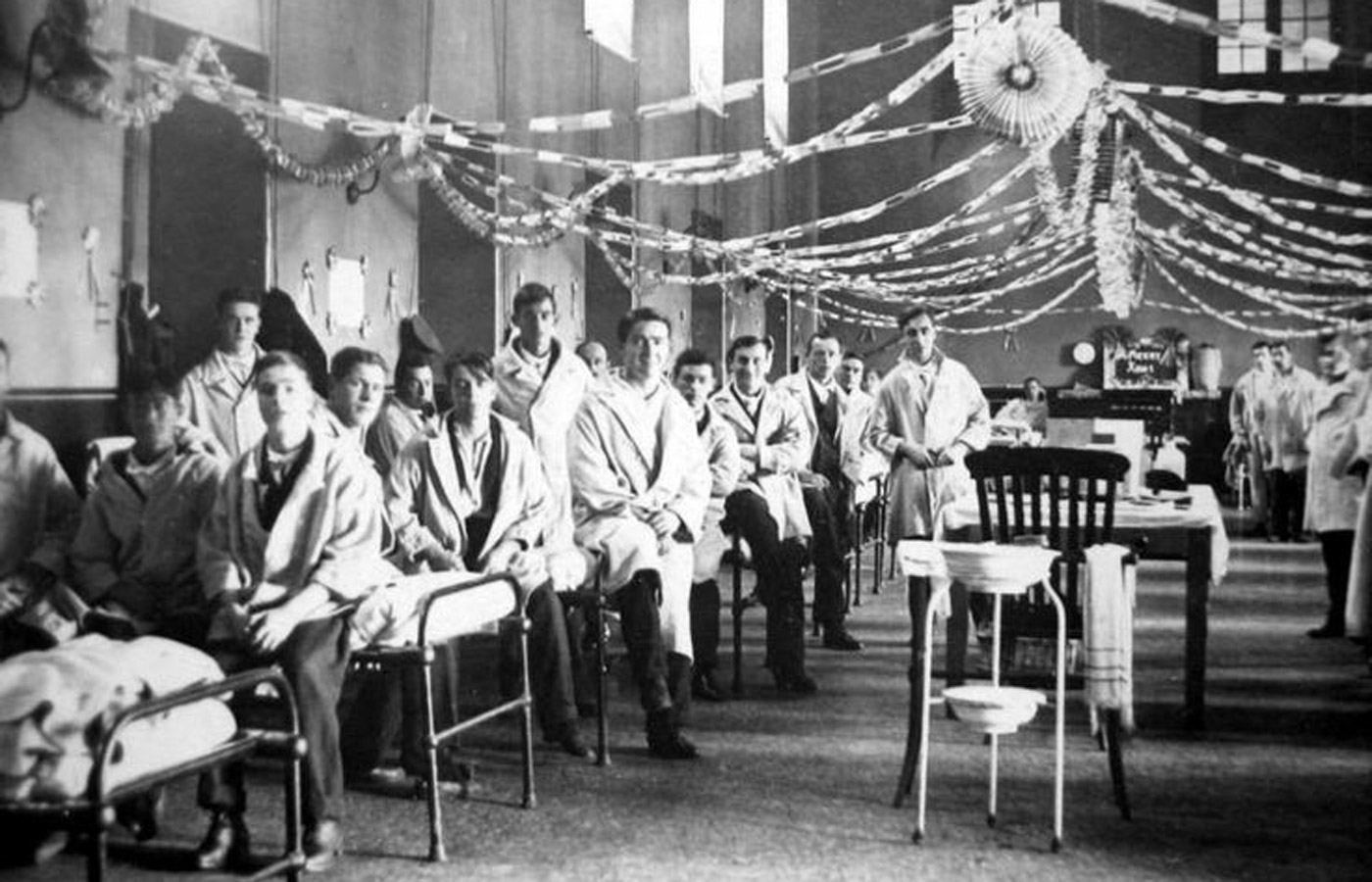 As the winter holiday approaches, a group of nurses and physicians in an expeditionary hospital in France in the winter of 1917–1918 experience a crisis over the fate of one man, Corporal John Leland, who is under court martial for cowardice and desertion. While the war rages on, doctors and nurses battle over the minds of their patients … and the truth.
Shell Shocked, a powerful new play by Janet Shlapkohl and directed by Rachael Lindhart—featuring a talented cast with and without disabilities—tackles tough topics: PTSD, traumatic brain injury, and military cover-up of wartime blast-force injuries.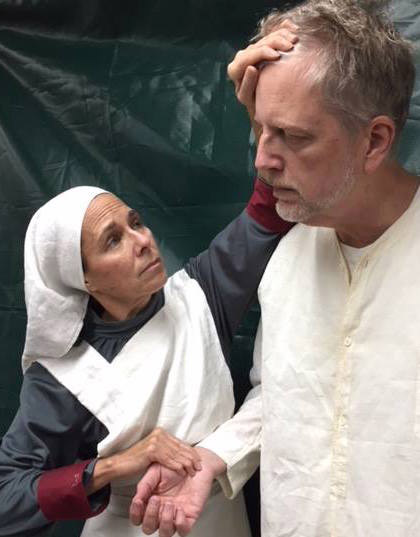 We asked the author to tell us a bit about the backstory of Shell Shocked, which is being performed this weekend at the Johnson County Fairgrounds by Combined Efforts.
What was the inspiration behind writing the play?
Janet Shlapkohl: Research on my great-grandfather's time during WWI. He fought for the German army and was trapped in no-man's land, somewhat behind enemy lines, during a period of intense shelling. He had symptoms of dizziness, blacking out, initial personality changes (anger and violence), and suffered headaches. They immigrated here and became small-acre farmers, and over time, he recovered more of his pre-war personality.
Why do you feel this work is important for people to see?
JS: It's the 100-year anniversary of WWI (for America) and important for people to understand the truth about what happens to the brain during blast exposure. This play is an opportunity on many levels to change your perceptions, expectations, and understanding of others.
Tell us a bit about your cast members.
JS: Our company mission is to offer opportunities for individual artists with disabilities to perform. We are collaborative in that process. For this play, we have a cast of 35, all community members.
You can see this powerful new work, presented at Iowa City Community Theater, on December 15–17, Friday & Saturday at 7:30 p.m., Saturday & Sunday at 2 p.m. ICCT is located at 3109 Old Hwy 218 S. at the Johnson County Fairgrounds. Tickets can be purchased at the door ($10 adults, $5 children). Visit CombinedEfforts.org for more info.