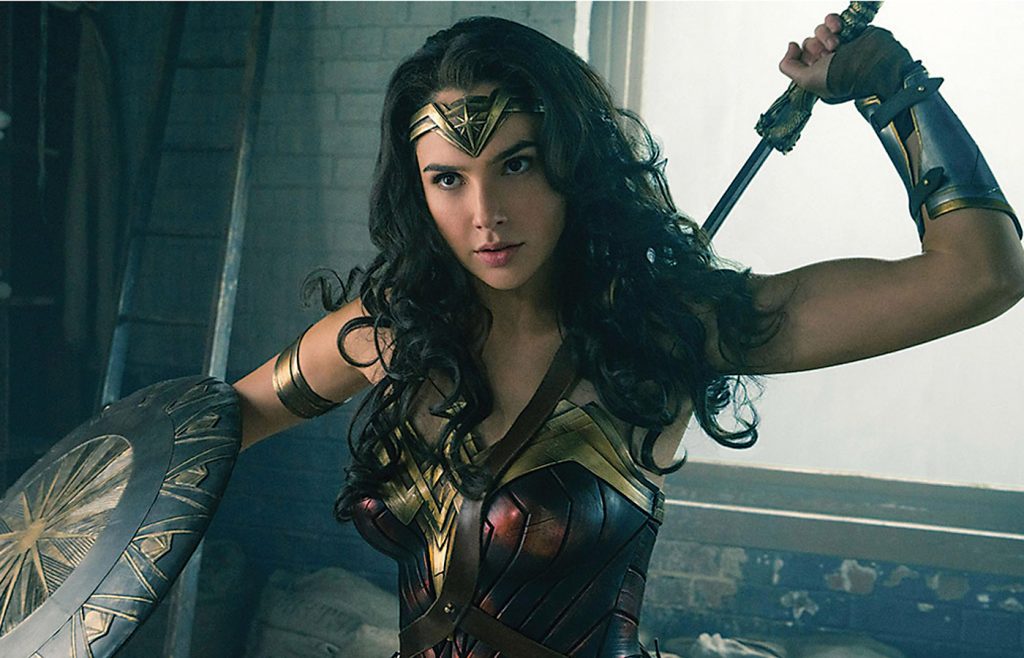 It all began in 1941, when Harvard psychologist William Moulton Marston created a voluptuous female superhero who could conquer the evils of the world through her powers of strength and love.
Wonder Woman possessed super skills. She was strong, fast, and resilient. And she could fly. And her super-gizmos ranged from her indestructible bracelets and her fiery Lasso of Truth to a magical tiara, sword, and shield. Wonder Woman was first featured in All Star Comics, followed by Sensation Comics, and finally Detective Comics, now called DC Comics. And DC still publishes the Wonder Woman series, making her a champion of character longevity alongside Batman (1939) and Superman (1933). In 1975, the Wonder Woman TV series starring Lynda Carter ran for three seasons. And now in 2017, director Patty Jenkins brings this legendary character to the big screen.
Wonder Woman stars the lovely, 5'10" Gal Gadot (Batman v Superman, Fast & Furious), a real-life martial artist, motorcycle enthusiast, and mother of two. This feisty 32-year-old Israeli captures the superhero spirit, brimming with chutzpah and burning with a singular mission: to restore the world to justice. As Diana Prince, she grows up on a magical island of Amazon women in the Aegean Sea. Her mother, Hippolyta (Connie Nielsen), is her fierce protector, while Hippolyta's sister, played by Robin Wright, encourages Diana to learn to fight.
There are plenty of references to Diana's mysterious superhuman roots, which the film eventually reveals. What's clear is that she's a born warrior with the fire of conviction. She discovers her true calling when a singular event changes the direction of her life. A war pilot (Chris Pine) crashes into the ocean and Diana rescues him, and Diana learns that the world beyond her island paradise is engaged in a deadly war. World War I was a time when the world really did need a superhero. And Diana becomes that formidable opponent of darkness, determined to save the world from destruction.
Most blockbuster films are guilty of being too long, so it's no surprise that Wonder Woman needs a trim. It's also guilty of too many moments of pretty posing, which can dampen an action blockbuster into a studio photo session. Nevertheless, Wonder Woman explodes with power, and its beautiful female hero carries the energy. Nothing stirs the juices like an epic battle between good and evil. And when it's staged during a critical time in history, the story rises beyond fantasy. We're riveted. And we're rooting for Diana and the Allied forces to save the world. So will you.   B+