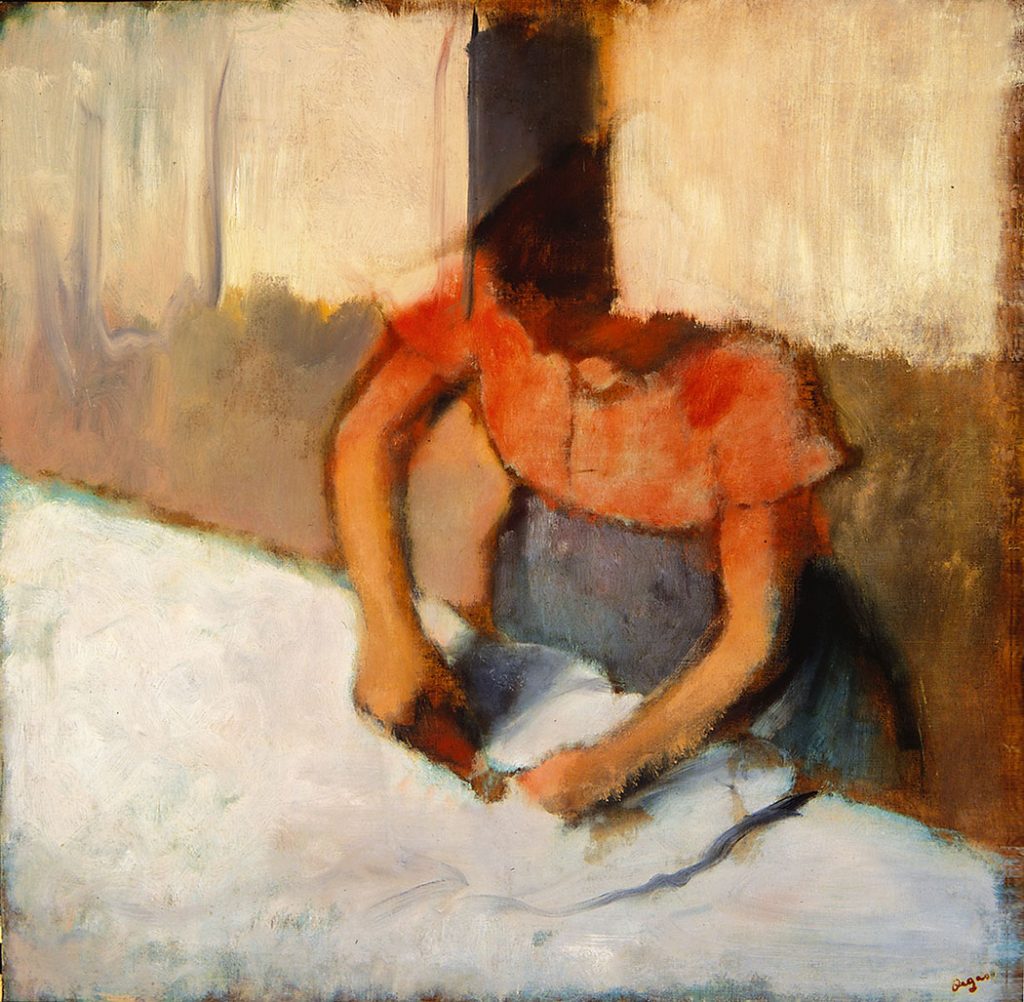 Many art museums and galleries offer virtual tours. Check their websites for more information.
CEDAR RAPIDS MUSEUM OF ART, 410 3rd Ave. S.E., Cedar Rapids. Across the Atlantic: American Impressionism through the French Lens. This extraordinary exhibition, drawn entirely from the Reading Public Museum, explores the path to Impressionism through the 19th century and the American interpretation of the style in the decades that followed. February 1–April 26.
ICON GALLERY, 58 N. Main St., Fairfield. (641) 469-6252. Transformational Beauty. Six decades of Michael W. Barnard's artworks show a wide range of media and technique. February 7-April 30.

DES MOINES ART CENTER.  4700 Grand Ave., Des Moines. (515) 277-4405.  Anna Gaskell: Judith Loves Martha. Artist Judith Godwin, one of the few women Abstract Expressionist painters in the 1950s, speculates on her creative awakening as a young artist after meeting the modern dancer and choreographer Martha Graham. Through May 17. Karla Black: 20 Years. Art created by Scottish artist Karla Black is confounding to first-time viewers by virtue of the materials she uses and the color palette she employs—predominantly light blue, pink, and pale yellow pastels. Using large pieces of inexpensive paper, paint, plaster, glitter, bath bombs, and more, she creates sulptural forms that are big, unsubstantial, and a bit clumsy—they tip and buckle and regularly shed their powder patina. Black's work is deeply rooted in dialogues with the history of art, particularly 20th-century American art. February 8–May 17.  Researchers: Women Artists Inspired by Science. Drawings, photographs, and prints reflect the work of women artists dating back to the 17th century who use research into biology, physics, engineering, astronomy, and other fields as aesthetic inspiration. February 14–May 10.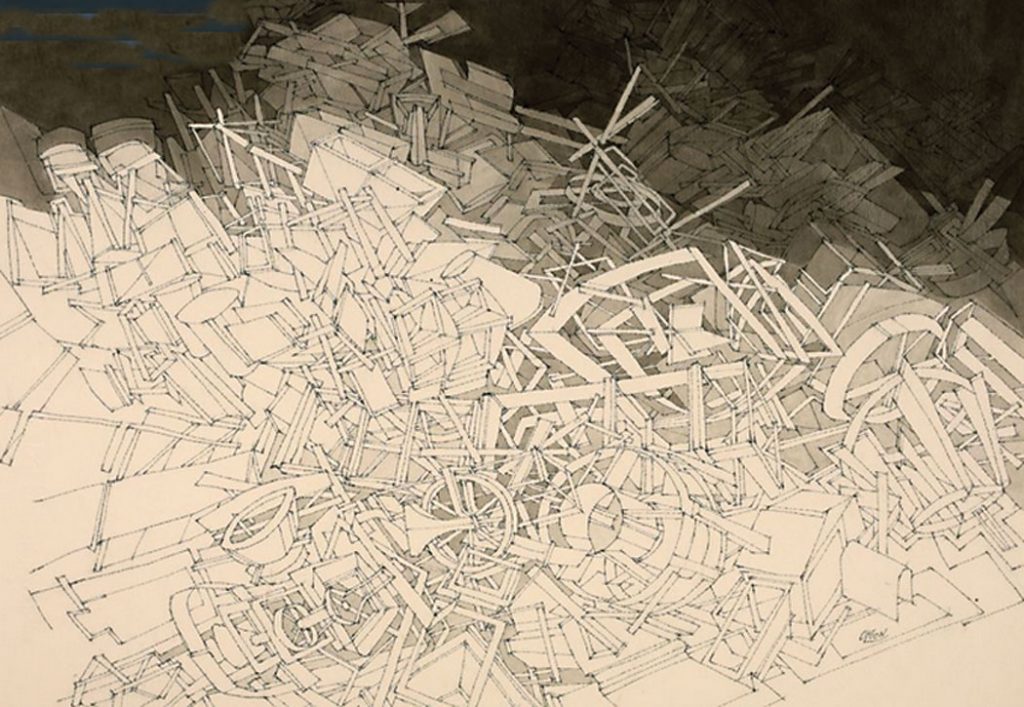 FIGGE ART MUSEUM, 225 W. 2nd St., Davenport. (563) 326-7804. George Olson: The Found Object. Olson has been working as an artist for over 50 years, and this exhibition focuses on his earlier works, which use found objects as inspiration. Using a range of mediums including woodcut relief, ink wash, charcoal and assemblage Olson moves beyond the objects he is referencing to create bold graphic abstractions that simulate the intriguing surface textures of his source material. January 11–April 19. Figuratively Drawn: Works from the Figge Collection. Using the human form as a jumping off point, artists explore the infinitely varied ways that the body can be portrayed. This exhibition features works by Edouard Duval-Carrié, Larry Rivers, Leonardo Lasansky, Jim Nutt, and many others. January 18–April 19. Didier William: Lakou. Mixed-media paintings and prints by Didier William, born in Port-au-Prince. Haiti, and raised in Miami, draw on Haitian history, mythology, and personal experience to explore themes of cultural identity. February 8–May 31.
HENDERSON'S GALLERY, 53 W. Broadway, Fairfield. (641) 209-1988. The Potpourri Show.
HOYT-SHERMAN THEATRE, 1501 Woodland Ave., Des Moines. (515) 244-0507. Notable artworks in Hoyt-Sherman's collection are on view.
FAIRFIELD ART ASSOCIATION GALLERY, 200 N. Main St., FACC, Fairfield.

OLSON LARSON GALLERIES, 203 5th St, West Des Moines. (515)-277-6734. 
MUSCATINE ART CENTER, 1314 Mulberry Ave., Muscatine. (563) 263-8282. 
UI MUSEUM OF ART, Iowa Memorial Union, Black Box Theater, Iowa City. (319) 335-1727.

PUBLIC SPACE ONE, 120 N. Dubuque St., lower level of Wesley Building, Iowa City. (319) 331-8893.
ART CENTER OF BURLINGTON, 301 Jefferson St., Burlington. (319) 754-8069.
IOWA ARTISANS GALLERY. 207 E. Washington, Iowa City. (319) 351-8686.
MARVIN CONE GALLERY. Coe College, 1220 First Avenue NE, Cedar Rapids. (319) 399-8500. 
UNITY GALLERY, MUM Library, N. Highway, Fairfield.
CSPS, 1103 3rd St. SE, Cedar Rapids. (319) 364-1530.
JANALYN HANSON WHITE GALLERY. Mount Mercy University, 1330 Elmhurst Dr. NE, Cedar Rapids, IA. (319) 363-8213.
AMERICUS DIAMOND, corner of Main St. and Burlington, Fairfield. Featuring the artwork of Christopher Kufner.
CATICH GALLERY, Galvin Fine Arts Center, St. Ambrose University, 518 W. Locust St., Davenport. 563-333-6444.
ANOMALY GALLERY, 105 N. Court, Ottumwa. (641) 777-8446.
FORT MADISON ART CENTER, 1314 Mulberry Ave. (319) 372-8780.
DUBUQUE MUSEUM OF ART, 701 Locust St., Dubuque. (563) 557-1851.
INDIAN HILLS ART GALLERY, Indian Hills Community College, Ottumwa. (641) 683-5144.
OCTAGON CENTER FOR THE ARTS, 427 Douglas Ave., Ames. (515) 232-5331.

AMANA ARTS GUILD. 1 block north of Highway 220, High Amana. (319) 622-3678.
SIOUX CITY ART CENTER, 225 Nebraska St., Sioux City. (712) 279-6272. Grant Wood's Corn Room Mural. The Corn Room mural was one of four murals commissioned by Omaha businessman Eugene Eppley for his hotels in Council Bluffs, Cedar Rapids, Waterloo, and Sioux City. Originally part of the historical Martin Hotel, the Corn Room was created by Grant Wood in 1927, then lost for decades under paint and old wallpaper, only to be rediscovered in 1979. Ongoing.