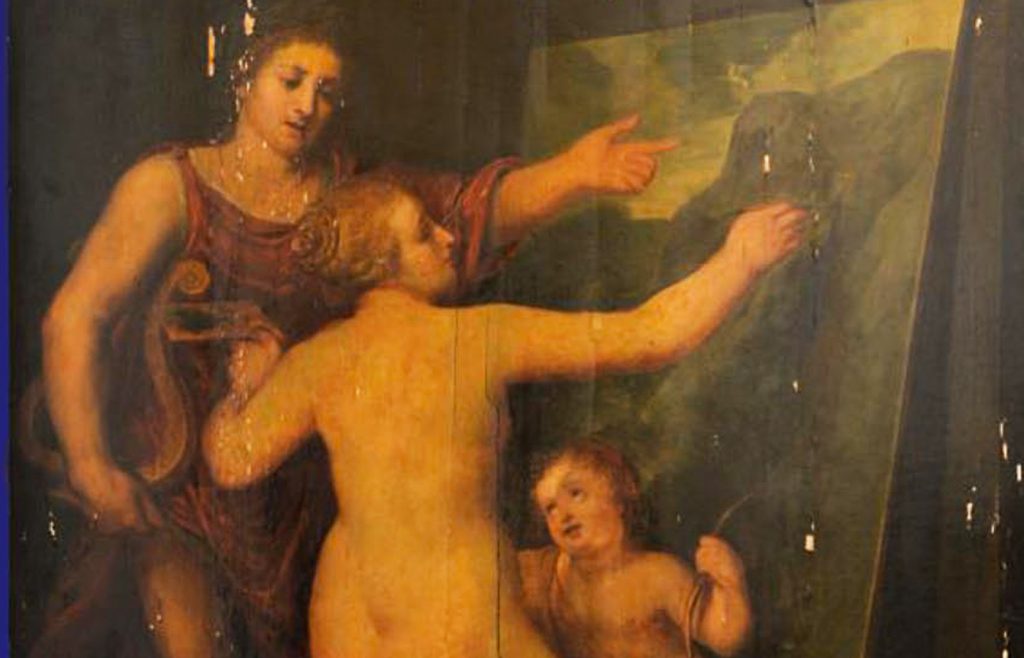 HOYT-SHERMAN THEATRE, 1501 Woodland Ave., Des Moines. (515) 244-0507. Apollo and Venus. A recently discovered and cleaned painting by Otto van Veen (c. 1600) called Apollo and Venus is now on display through July. Other notable artworks in Hoyt-Sherman's collection are also on view.
ICON GALLERY, 58 N. Main St., Fairfield. (641) 469-6252. Southeast Iowa Invitational. The show includes selected works by Ann Klingensmith, Mark McWhorter, Brad Covington, Matt and Sarah Kargol, and Mike Rutherford. Through May 26.  Dots & Dashes. Artwork by Bill Teeple, Steven Erickson and Alexandra Janezic. Opens June 1. Bill's Room. ICON director Bill Teeple presents jewelry designs from Bill Hurlin and drawings by Elaine Duncan. Through June 23.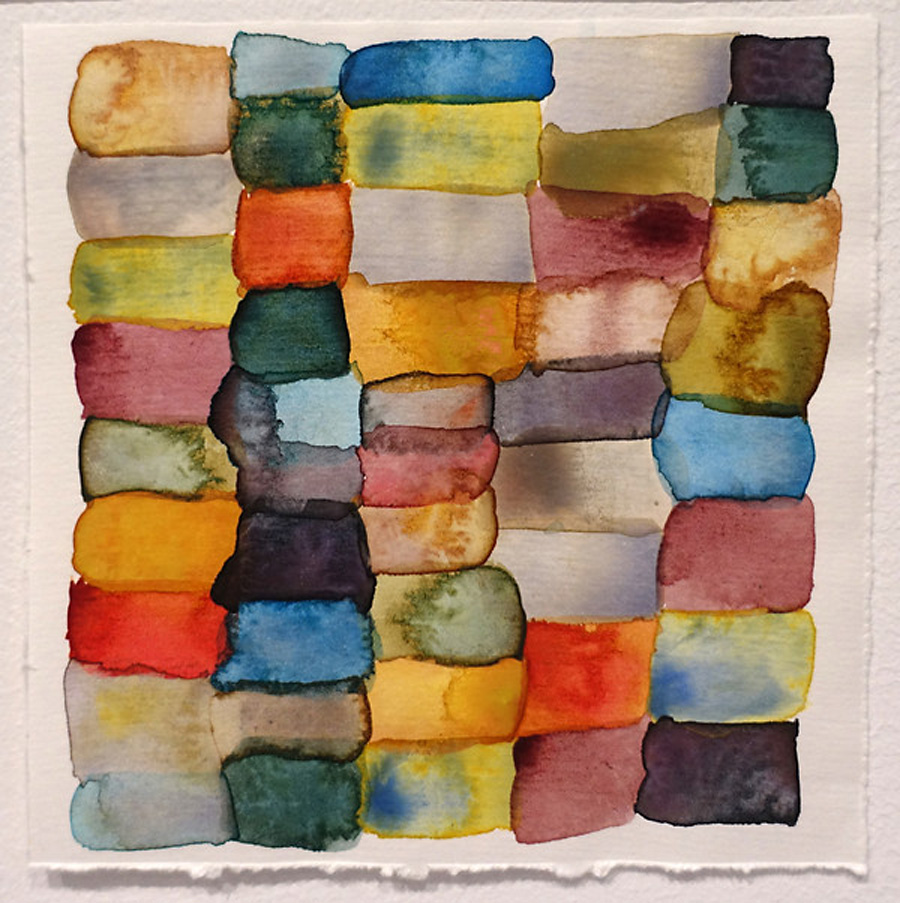 OLSON LARSON GALLERIES, 203 5th St, West Des Moines. (515)-277-6734. Organic Forms.  New work by Laura Berman, Mary Merkel-Hess, and Ken Smith. Through June 9.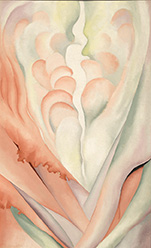 FIGGE ART MUSEUM, 225 W. 2nd St., Davenport. (563) 326-7804. Where the Wild Things Are Maurice Sendak: The Memorial Exhibition 50 Years, 50 Works, 50 Reasons. During his long career, Sendak illustrated over 100 children's books, which continue to thrill and fascinate children all over the world. The 50 works of art in this exhibition are accompanied by quotes from fellow illustrators, and friends, sharing their thoughts on Sendak and the ways in which he inspired them. Through Aug. 12. Georgia O'Keeffe: Flower Abstraction, 1924. This landmark painting on loan from the Whitney Museum of American Art was painted when O'Keeffe joined a circle of avant-garde artists led by gallery owner Alfred Stieglitz. The Whitney generously loaned the painting to the Figge in exchange for several Grant Wood artworks. Through June 10. Steve Sinner: Master Woodturner. The exhibition highlights nearly 30 examples of Sinner's solo work and collaborations as well as his innovations. Through June 24.
DES MOINES ART CENTER.  4700 Grand Ave., Des Moines. (515) 277-4405.  Sultry Night: Selected Works by Grant Wood. Wood created 19 lithographs for the Associated American Artists, which aimed to provide affordable prints to the masses. These prints and early landscape paintings are on display, as well as a painting never before seen in public. Through June 24. Yayoi Kusama. For over 60 years, Kusama has captured international attention with her obsessively repeated patterns, bright colors, and ability to transform everyday objects into surreal art. Through July 22. Sterling Ruby: Ceramics. Prolific artist produces work in a range of mediums, but clay has been his primary focus. June 9-September 9. In the Spirit of Louise Noun. Des Moines collector Louise Noun was a prominent philanthopist and collector of women's art. This exhibition includes work she collected as well as others that amplify the themes found in her collection. June 9-September 2.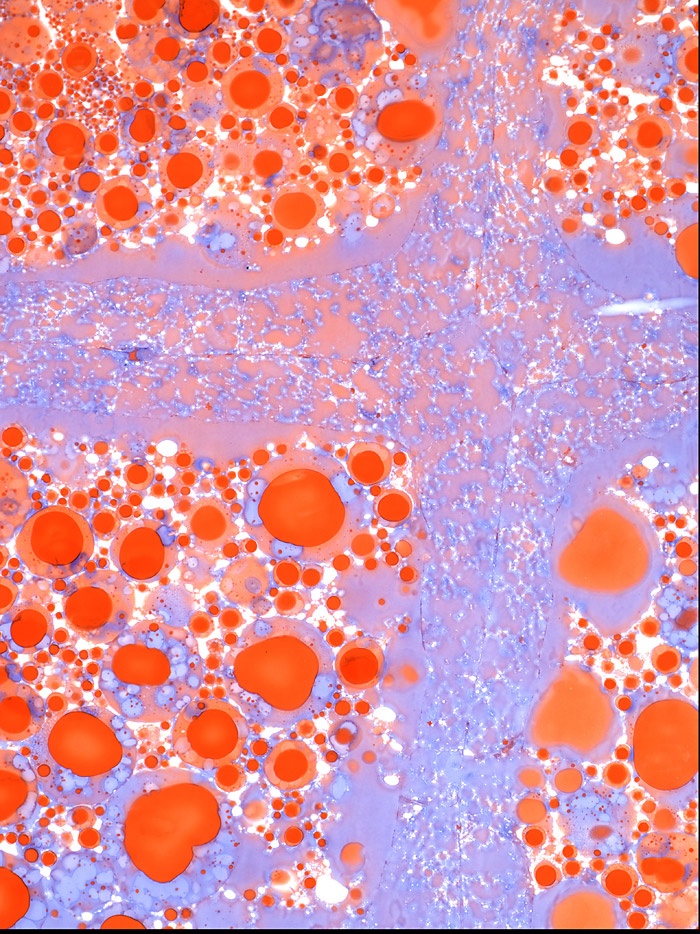 FAULCONER GALLERY, Grinnell College, 1108 Park St, Grinnell. (641) 269-4660.Making Life Visible: Art, Biology, and Visualization. Contemporary artists and scientists explore different avenues of description. Through June 10. Nuns, Hippos and Extraterrestrials: Tom Schnneider's Painted Reality. June 29-Sept. 16. Paintings by Charles Bierk. June 29-Sept. 16.
CEDAR RAPIDS MUSEUM OF ART, 410 3rd Ave. S.E., Cedar Rapids. (319) 366-7503. Malvina Hoffman: A Sculptor's Journey. Drawing from the CRMA's collection of works by 20th century sculptor Malvina Hoffman, this two-gallery exhibition explores her lengthy and varied career as a sculptor. Through Aug. 31. Setting the Table: The Art of Still Life. Still life emerged as a genre of painting in the early 17th century in Europe. This exhibition showcases many of the still life works in the collection. Through Sept. 2 Flight Pattern: Birds in Art. Birds have long fascinated artists. From John Buck's vibrant woodcut of the extinct dodo bird to Laurie Hogin's fantastically feathered creations, this show celebrates a variety of avian art. Through March 30, 2019.
UI MUSEUM OF ART, Iowa Memorial Union, Black Box Theater, Iowa City. (319) 335-1727.

ART CENTER OF BURLINGTON, 301 Jefferson St., Burlington. (319) 754-8069. 
PUBLIC SPACE ONE, 120 N. Dubuque St., lower level of Wesley Building, Iowa City. (319) 331-8893.
IOWA ARTISANS GALLERY. 207 E. Washington, Iowa City. (319) 351-8686.
MARVIN CONE GALLERY. Coe College, 1220 First Avenue NE, Cedar Rapids. (319) 399-8500. 
FAIRFIELD ART ASSOCIATION GALLERY, 200 N. Main St., FACC, Fairfield.
UNITY GALLERY, MUM Library, N. Highway, Fairfield.
CSPS, 1103 3rd St. SE, Cedar Rapids. (319) 364-1530.
JANALYN HANSON WHITE GALLERY. Mount Mercy University, 1330 Elmhurst Dr. NE, Cedar Rapids, IA. (319) 363-8213.
AMERICUS DIAMOND, corner of Main St. and Burlington, Fairfield. Featuring the artwork of Christopher Kufner.
CATICH GALLERY, Galvin Fine Arts Center, St. Ambrose University, 518 W. Locust St., Davenport. 563-333-6444.
ANOMALY GALLERY, 105 N. Court, Ottumwa. (641) 777-8446.

MUSCATINE ART CENTER, 1314 Mulberry Ave., Muscatine. (563) 263-8282.

FORT MADISON ART CENTER, 1314 Mulberry Ave. (319) 372-8780.
DUBUQUE MUSEUM OF ART, 701 Locust St., Dubuque. (563) 557-1851.
INDIAN HILLS ART GALLERY, Indian Hills Community College, Ottumwa. (641) 683-5144.
OCTAGON CENTER FOR THE ARTS, 427 Douglas Ave., Ames. (515) 232-5331.

AMANA ARTS GUILD. 1 block north of Highway 220, High Amana. (319) 622-3678.
SIOUX CITY ART CENTER, 225 Nebraska St., Sioux City. (712) 279-6272. Grant Wood's Corn Room Mural. The Corn Room mural was one of four murals commissioned by Omaha businessman Eugene Eppley for his hotels in Council Bluffs, Cedar Rapids, Waterloo, and Sioux City. Originally part of the historical Martin Hotel, the Corn Room was created by Grant Wood in 1927, then lost for decades under paint and old wallpaper, only to be rediscovered in 1979. Ongoing.