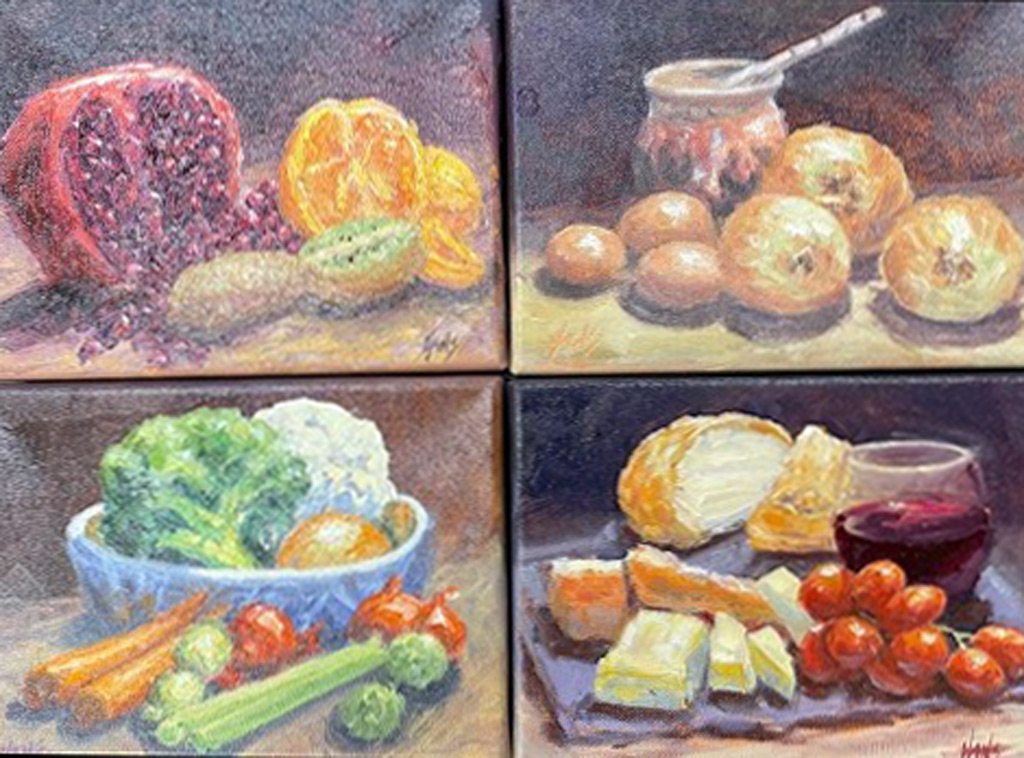 FAIRFIELD ART ASSOCIATION GALLERY, 200 N. Main St., FACC, Fairfield. Open to the public for viewing Monday–Friday from 9 a.m.–5 p.m., masks required. Annual Membership Exhibit. This year's 25 varied entries from artists all over Southeast Iowa feature paintings in oil, acrylic, and watercolor, mixed media, photography, and textile.
CEDAR RAPIDS MUSEUM OF ART, 410 3rd Ave. S.E., Cedar Rapids. (319) 366-7503. Masks required. Seriously Fun: American Gothic Parodies. Grant Wood's American Gothic is probably the world's most parodied American painting, second only to Leonardo's Mona Lisa. The fact that thousands of parodies of American Gothic exist, dating back several decades, speaks to the enduring inspiration of one of America's greatest works of art. This exhibition—a first for the Cedar Rapids Museum of Art—looks at many of these parodies—some in the flesh on the gallery's walls and many others digitally projected in an attempt to share the incredible reach of this iconic painting. Through May 2. American in Paris: Grant Wood and Marvin Cone's 1920 Trip to Paris, showcases works from the permanent collection. Beyond the Prairie: Midwestern Art from the Collection. Longtime museum favorites share gallery space with contemporary artworks in this changing exhibition showcasing the work of artists inspired by life in Iowa and surrounding states. Ongoing.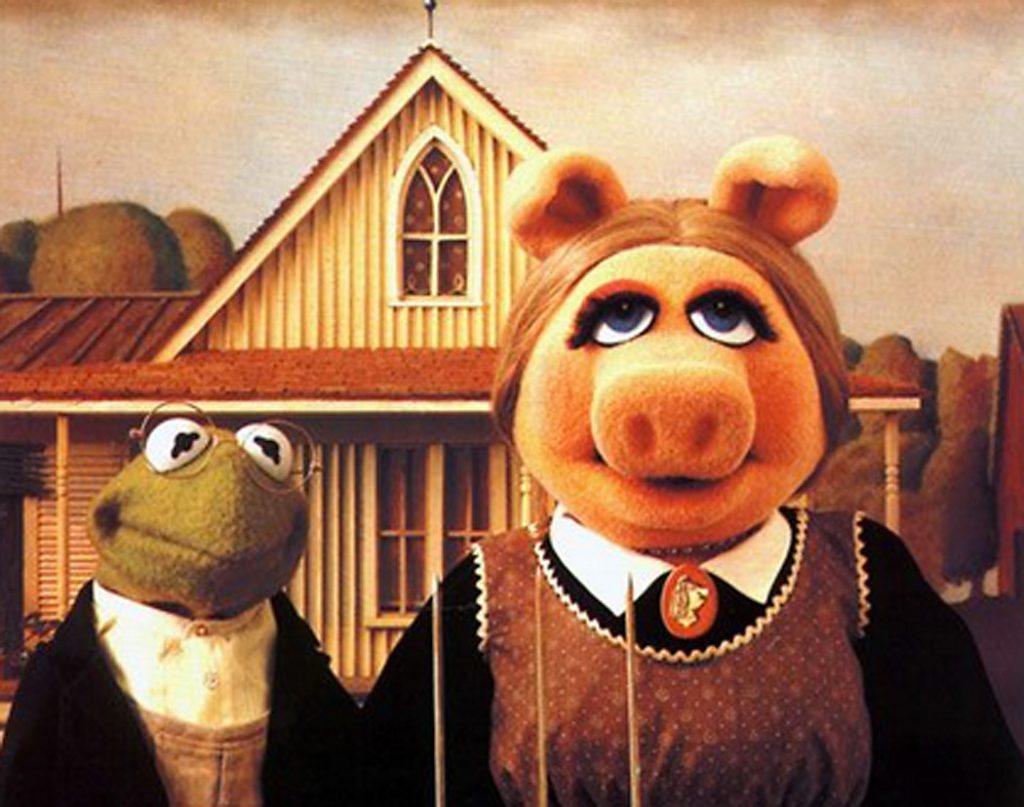 ICON GALLERY, 58 N. Main St., Fairfield (641) 469-6252. Icon-art.org. ICON Biennial Art Auction: Round 2. Coming in April!
DES MOINES ART CENTER. 4700 Grand Ave., Des Moines. (515) 277-4405. Ticketed entry, masks required.  Human/Nature: An Exhibition Inspired by the Art of Judith Schaechter. The artist worked with curator Laura Burkhalter to choose work from the permanent collection that inspires her fascination with humans and animals. Through May 9. A Path to Paradise: Judith Schaechter's Stained Glass. February 13-May 23.
FIGGE ART MUSEUM, 225 W. 2nd St., Davenport. Reservations required! Call (563) 345-6632.  Seen and Heard: The Art of Empowerment. This exhibition features women artists who asserted their artistic empowerment despite social and cultural barriers. Through May 2, 2021.  For America: 200 Years of Painting from the National Academy of Design. Co-curator Jeremiah William McCarthy, Curator at the National Academy of Design, says: "This exhibition presents the way artists see the world alongside the way they see themselves inhabiting that world. It's an unprecedented look at the history of American painting written by its makers." February 20, 2021—May 16, 2021. Blakelock: By the Light of the Moon. Forgeries, mental illness, intrigue, and rapid fame—the dramatic circumstances of Ralph Albert Blakelock's life often overshadow the merits of his work. By the Light of the Moon features eight exceptional artworks by Blakelock from the museum collection. Through March 14.
MUSCATINE ART CENTER, 1314 Mulberry Ave., Muscatine. (563) 263-8282. Open with reduced hours. Visitors are asked to wear masks. Great Cover Ups: Quilts of the Nineteenth and Twentieth Centuries. Quilts from the permanent collection are featured. February 6-April 4.
***
PUBLIC SPACE ONE, 225–229 N. Gilbert St., Iowa City. PublicSpaceOne.com.
HENDERSON'S GALLERY, 53 W. Broadway, Fairfield. (641) 209-1988.
HOYT-SHERMAN THEATRE, 1501 Woodland Ave., Des Moines. (515) 244-0507. Notable artworks in Hoyt-Sherman's collection are on view.
DUBUQUE MUSEUM OF ART, 701 Locust St., Dubuque. (563) 557-1851. DBQArt.org. 
OLSON LARSON GALLERIES, 203 5th St, West Des Moines. (515)-277-6734. 
UI MUSEUM OF ART, Iowa Memorial Union, Black Box Theater, Iowa City. (319) 335-1727.

ART CENTER OF BURLINGTON, 301 Jefferson St., Burlington. (319) 754-8069.
IOWA ARTISANS GALLERY. 207 E. Washington, Iowa City. (319) 351-8686.
MARVIN CONE GALLERY. Coe College, 1220 First Avenue NE, Cedar Rapids. (319) 399-8500. 
UNITY GALLERY, MUM Library, N. Highway, Fairfield.
CSPS, 1103 3rd St. SE, Cedar Rapids. (319) 364-1530.
JANALYN HANSON WHITE GALLERY. Mount Mercy University, 1330 Elmhurst Dr. NE, Cedar Rapids, IA. (319) 363-8213.
AMERICUS DIAMOND, corner of Main St. and Burlington, Fairfield. Featuring the artwork of Christopher Kufner.
CATICH GALLERY, Galvin Fine Arts Center, St. Ambrose University, 518 W. Locust St., Davenport. 563-333-6444.
ANOMALY GALLERY, 105 N. Court, Ottumwa. (641) 777-8446.
FORT MADISON ART CENTER, 1314 Mulberry Ave. (319) 372-8780.
INDIAN HILLS ART GALLERY, Indian Hills Community College, Ottumwa. (641) 683-5144.
OCTAGON CENTER FOR THE ARTS, 427 Douglas Ave., Ames. (515) 232-5331.

AMANA ARTS GUILD. 1 block north of Highway 220, High Amana. (319) 622-3678.
SIOUX CITY ART CENTER, 225 Nebraska St., Sioux City. (712) 279-6272. Grant Wood's Corn Room Mural. The Corn Room mural was one of four murals commissioned by Omaha businessman Eugene Eppley for his hotels in Council Bluffs, Cedar Rapids, Waterloo, and Sioux City. Originally part of the historical Martin Hotel, the Corn Room was created by Grant Wood in 1927, then lost for decades under paint and old wallpaper, only to be rediscovered in 1979. Ongoing.