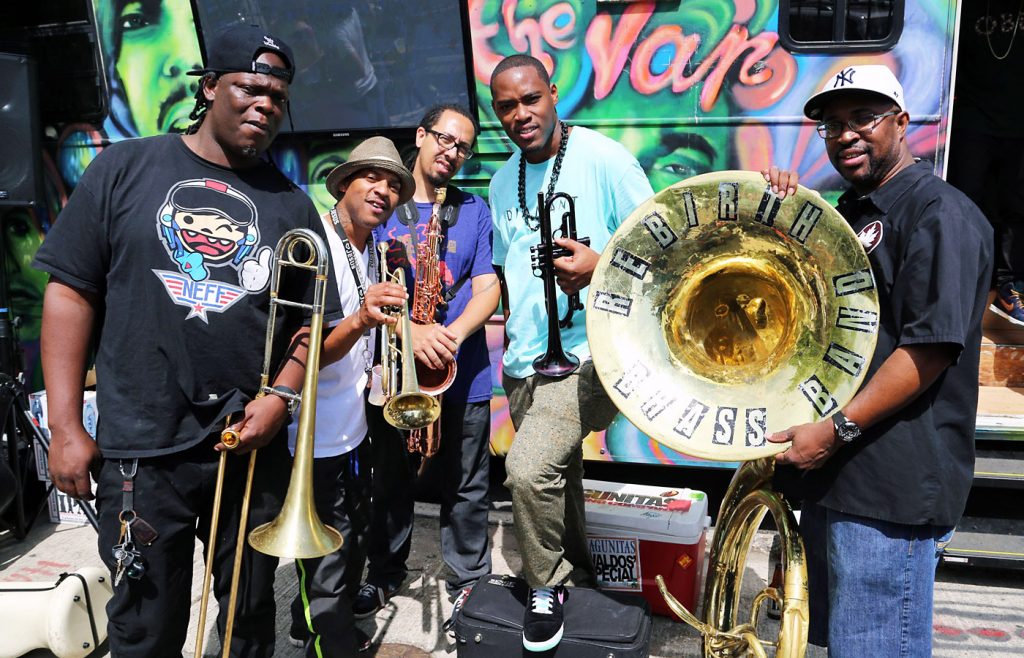 Need to get some endorphins percolating? Head straight for the Rebirth Brass Band party on Saturday, January 13, at the Englert Theatre in Iowa City. Funky, jazzy, and groovin', Rebirth Brass Band brings tight musicianship to a rollickin' good time.
Nate Chinen, writing in the New York Times, had this to say about the New Orleans institution: "Commingling parade-band protocols with the more ragged aspects of jazz and funk . . . the group chases down euphoria one boisterous groove at a time."
Whether on HBO's Treme or at their legendary Tuesday night gig at the Maple Leaf, the Grammy-winning Rebirth Brass Band always arrives prepared for the party, ready to play with ecstatic abandon. Their popularity brings them to festivals and stages all over the world. While committed to upholding the tradition of brass bands, they have also extended themselves into the realms of funk and hip-hop to create their signature sound. In the wake of the sometimes stringent competition among New Orleans brass bands, Rebirth is the undisputed leader of the pack, and they show no signs of slowing down.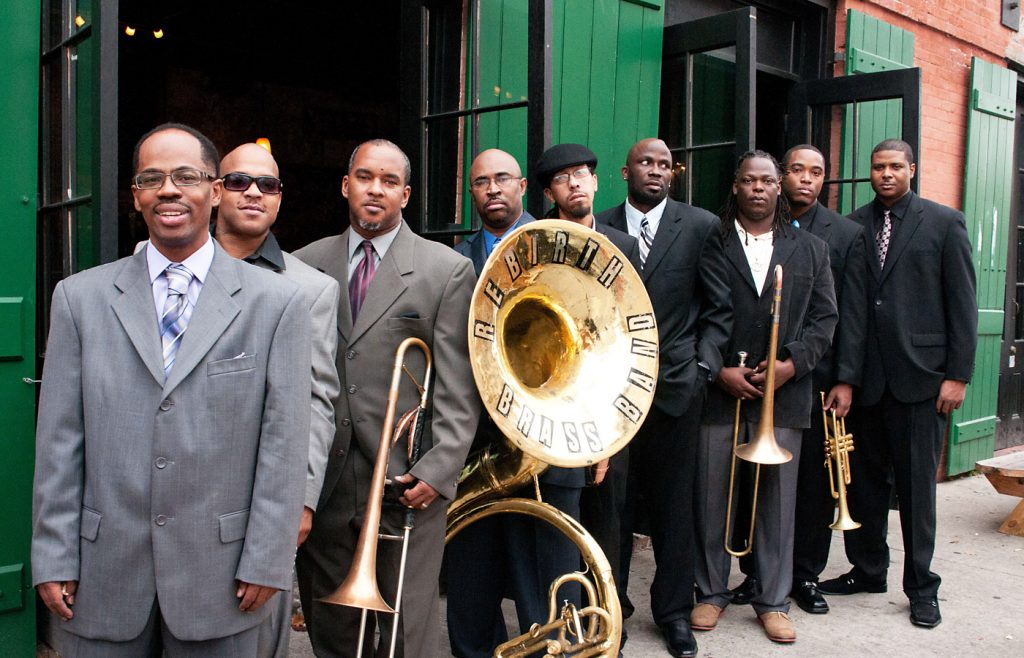 Following their Grammy-winning CD Rebirth of New Orleans, Rebirth Brass Band is at it again with Move Your Body, an infectious, groove-laden collection of hip-shakers sure to saturate the dance floor.
Exuberant originals like "Who's Rockin, Who's Rollin'" and "Take 'Em to the Moon" reaffirm the band's position as head of the brass throne, while the rasta-esque "On My Way" and leave-nothing-to-the-imagination lyrics of "HBNS" showcase the unit's talent for penning unabashed party starters.
Boasting a mastery of Rebirth's signature "heavy funk" sound, Move Your Body pushes and swings, leaving behind an 11-track thumbprint, approved by the founding Frazier brothers themselves, of a sultry Tuesday night spent dancing on their home court at the Maple Leaf Bar in New Orleans.
Get tickets for the January 13 show at Englert.org.