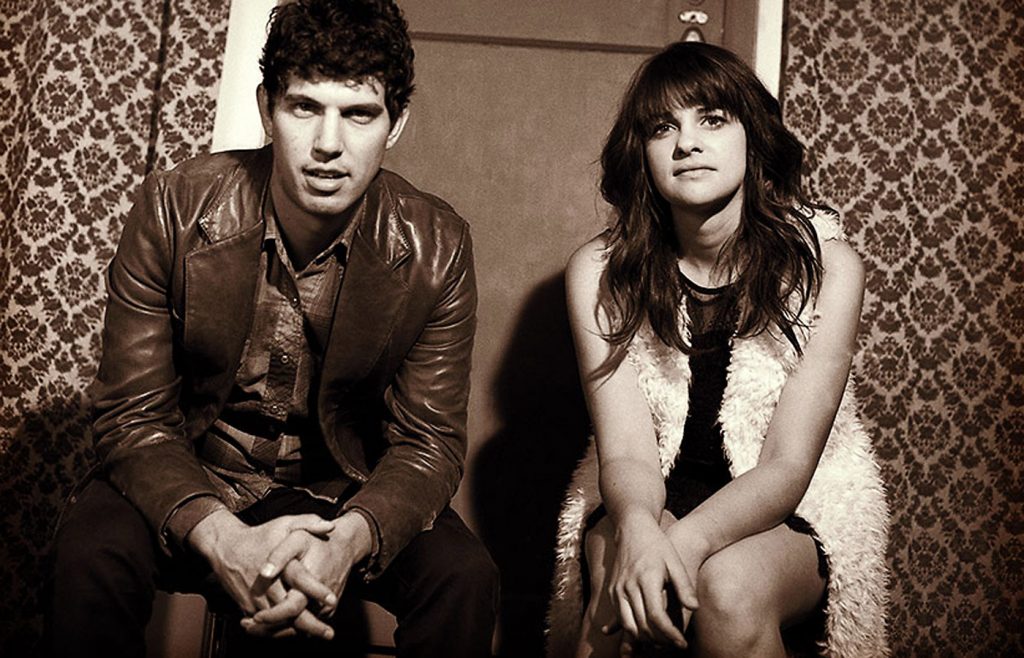 Nashville duo 10 String Symphony began as a partnership of mutual admiration—a much needed creative release valve for Rachel Baiman and Christian Sedelmyer, both five-string fiddle players and veteran sidemen of Nashville's music scene.
Rachel, a former Illinois state fiddle champion in the old-time tradition, wanted an outlet for the new sorts of songs she was writing, while Christian, originally a classically trained violinist, then a touring member of the Jerry Douglas Band, was looking to get in touch with the impetuous spirit of the rock bands he played in before his arrival in Nashville. With the love of the five-string fiddle and its musical possibilities as its focal point, the band found a mission as clear as it was expansive: "Two fiddles. Two voices. Epic music."
A critic from The Bluegrass Situation wrote of the band, "When each song ended, the two pressed tight into their microphones, savoring the last strains of the harmony, and even the bartenders seemed to be leaning forward breathlessly, awaiting someone to clap first. Their self-titled recording aptly demonstrates the power of a spare, tightly connected acoustic performance that is given room to evolve. For bluegrass fans, the lightning-fast harmonic runs on dueling fiddle are worth the price of admission alone. But it's the off-road experiments, especially from Christian's biting bow strokes that will make future audiences take note."
Their most recent batch of recordings, Weight of the World, is raw, nuanced, and patient. Rachel and Christian's musical prowess and chemistry is certainly on display, but listening deeply reveals that the duo is in service of reaching the listener emotionally—the spiritual earnestness of songcraft that keeps us returning to the roots of American music.
10 String Symphony returns to Fairfield's Café Paradiso on Sunday, February 11, 8 p.m. Tickets are $10 in advance, $12 at the show. CafeParadiso.net.