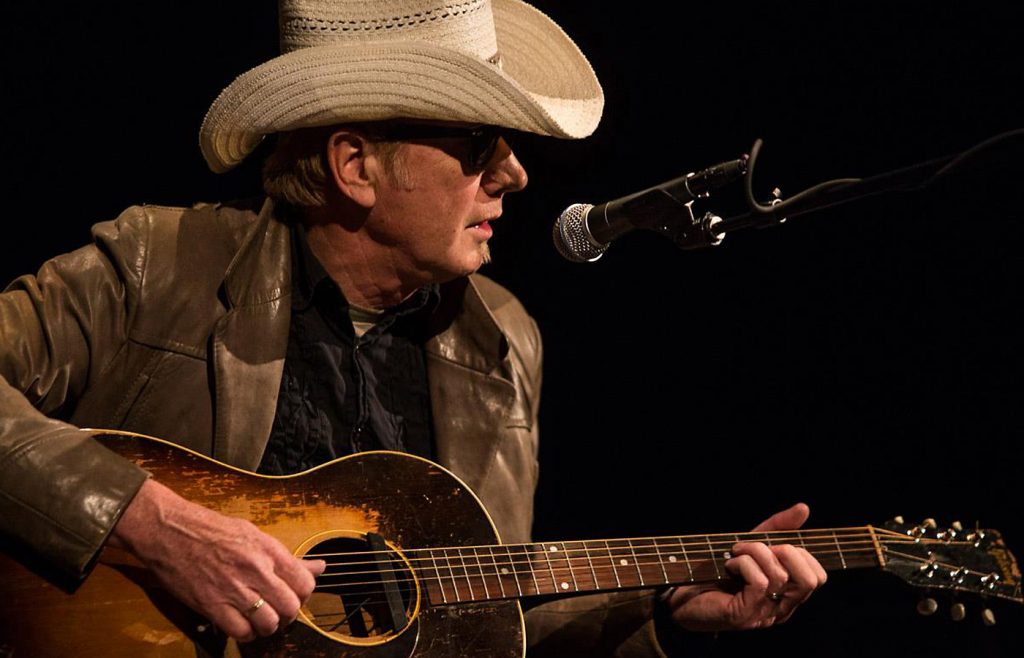 Sometimes the music chooses an artist. It can arrive in the form of a sound heard in the middle of silence, or maybe a certain guitar is ready to share its secrets. Either way, the spirit world is involved and there is no way to stop it.
Bo Ramsey is used to an outside world invading his inner world with deep messages and mesmerizing songs. This month, the Grammy-winning Iowa musician performs at four Iowa venues: Kum & Go Theatre in Des Moines on March 9, CSPS in Cedar Rapids on March 10, Cafe Paradiso in Fairfield on March 23, and he'll join Greg Brown on stage at the Englert Theatre in Iowa City on March 30.
Born and raised in Burlington, Iowa, Ramsey now lives in Iowa City. He's carved out a unique career for the past 40 years and it shows no sign of slowing down. He has been involved in enough high-profile and low-down endeavors to have become somewhat of a legend, but a legend who still hides from the spotlights and leans away from stardom. Maybe that's because Ramsey has mystifyingly maintained a devotion to the music side of the music business, and lets everything else fall by the side.
Some might recognize Bo Ramsey by his association with artists like Lucinda Williams, Greg Brown, Kevin Gordon, Pieta Brown, Charlie Parr, and others. The list of Ramsey's accolades is long: He's a Grammy-Award-winning guitar player, a two-time Grammy-nominated producer, an Iowa Rock & Roll Hall of Famer, and an Iowa Blues Hall of Famer.
Ramsey made his debut in Williamsburg, Iowa, in 1973. He fronted the Mother Blues Band and rose to prominence as a soloist when he opened for Lucinda Williams on her 1994 tour. He has produced or played guitar on several of her albums, including Essence, which was nominated for a Grammy Award, and appeared in her band in performances on The Late Show with David Letterman, Tonight Show with Jany Leno, and in Wim Wenders's "The Soul Of A Man" segment of Martin Scorcese's film series The Blues.
Ramsey has also produced recordings for Joan Baez, David Zollo, Pieta Brown, Iris DeMent, Ani DiFranco, and Kevin Gordon—with whom he co-fronted a band—and has worked as a guitarist with Elvis Costello. He has produced and worked extensively with Greg Brown, including an appearance in 1999 on A Prairie Home Companion.