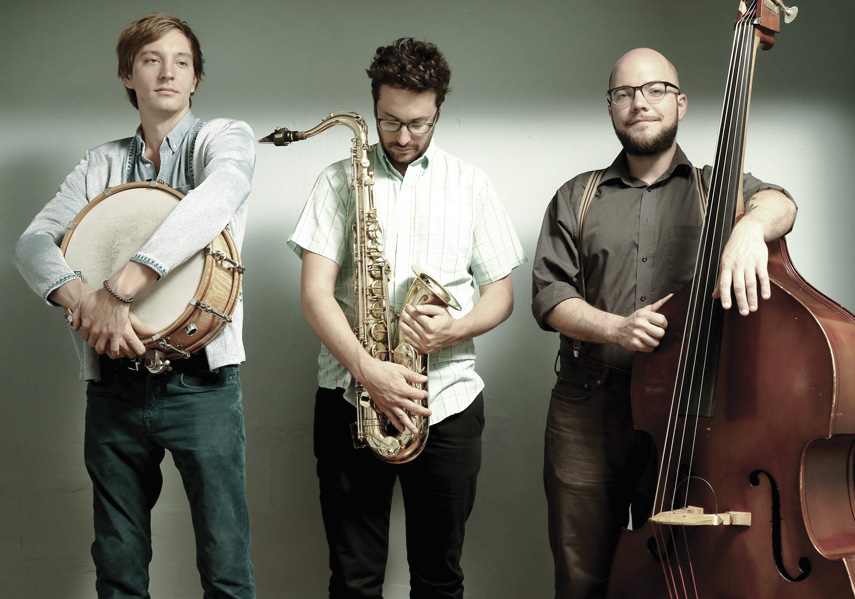 Named after the infamous South Louisiana swamp rat, Nutria performs genre-bending contemporary jazz compositions with an emphasis on collective improvisation. The trio's music creatively explores jazz, chamber music, and traditional music of the African diaspora and Eastern Europe, as well as the avant-garde, while staying true to New Orleans jazz and groove traditions.
"Showing a clear strategic intelligence and inventiveness and a substantial depth of artistic resourcefulness" (No Depression magazine), Nutria has toured throughout the U.S., playing art centers, jazz clubs, and dive bars. In 2017, the trio performed on the Millennium Stage at the John F. Kennedy Center in Washington, DC. In 2016, they were commissioned by the New Orleans-based Marigny Opera Ballet to compose Wary Heat, a new ballet that premiered in February 2017.
The members of Nutria have performed with a wide array of leading talents in New Orleans and around the world, including Ed Petersen, the Revelers, Mahmoud Chouki, Nduduzo Makhathini, Sarah Quintana, and local favorites Los Po-Boy-Citos. In addition to the Kennedy Center, the trio has performed at the New Orleans Museum of Art, Twins Jazz Club (DC), and Chris' Jazz Cafe (Philadelphia).
Nutria is currently touring the Midwest in promotion of their new album, released on March 1st. Out on New Orleans' own Breakfast 4 Dinner Records, Call To The Air is Nutria's first full-length release, featuring both brand new material as well as music they've been developing since 2015.
Nutria will perform at Café Paradiso on Saturday, March 10, at 8 p.m. Tickets are only $10 in advance (cafeparadiso.net or at the café), or $12 at the show.