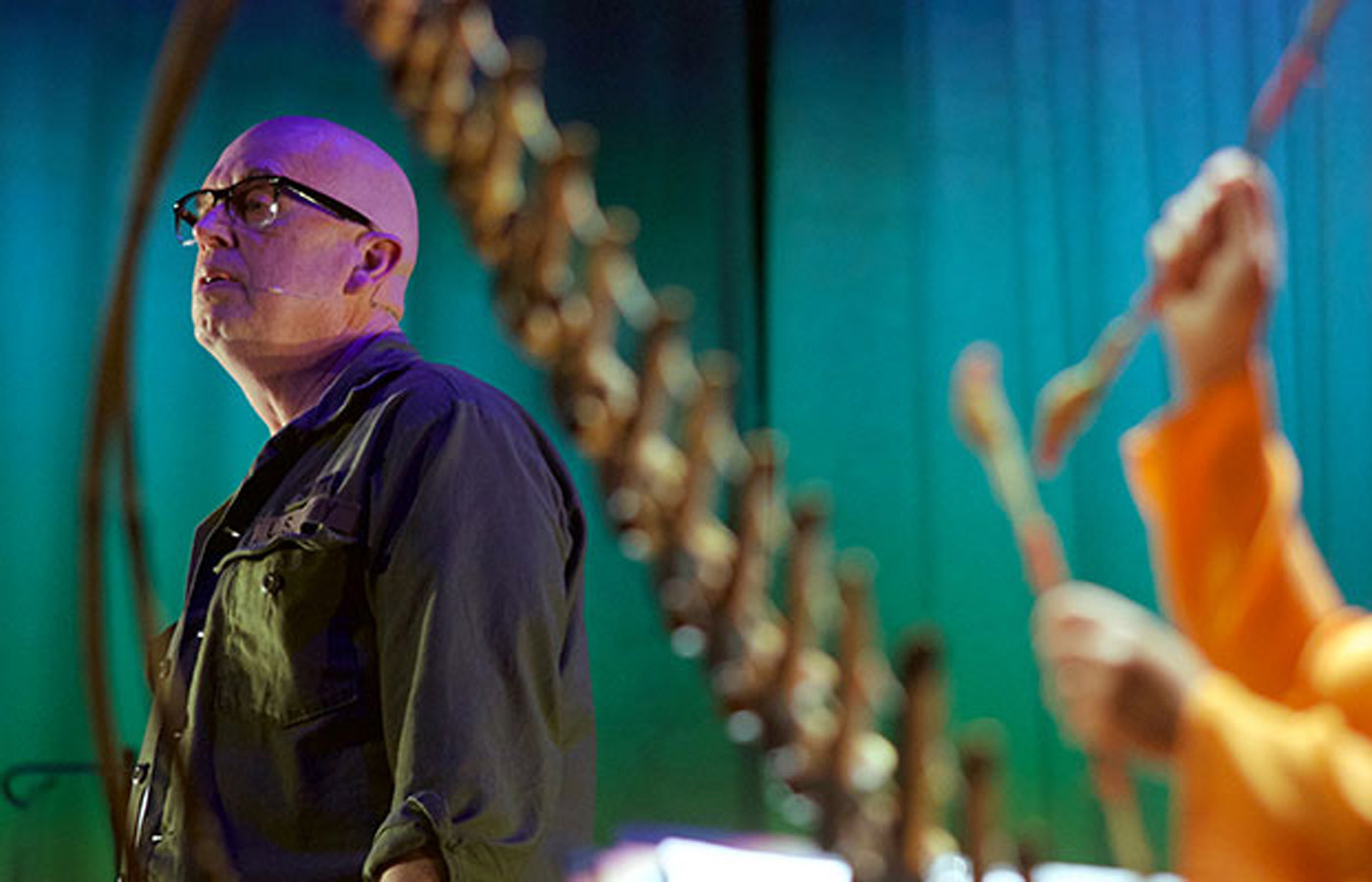 On March 16, 1968, American soldiers killed more than 500 unarmed Vietnamese—including women, children, and elderly men—in the village of My Lai. Had a U.S. Army helicopter pilot not intervened, the massacre might have been far worse. At great personal cost, the soldier refused to remain silent about what he and his two-person crew experienced.
My Lai, a melodrama for tenor, string quartet, and Vietnamese instruments, lays bare this massacre and the courageous efforts of 24-year-old U.S. Warrant Officer Hugh Thompson Jr. This arresting drama, written by composer Jonathan Berger and librettist Harriet Scott Chessman, comes to Hancher Auditorium on Wednesday, March 21, and features vocalist and University of Iowa graduate Rinde Eckert, accompanied by arrangements from the world famous Kronos Quartet—with musical stylings by Emmy Award-winning musician Vân-Ánh Vanessa Võ.
When the collaboration began, Vân-Ánh Vanessa Võ explained, "My mission is to bring and share with Kronos what truly is the culture of Vietnam." Vanessa Vo has dedicated her life to creating music on the đàn tranh (16-string zither) and fusing traditional Vietnamese folk music with new structures and fresh compositions.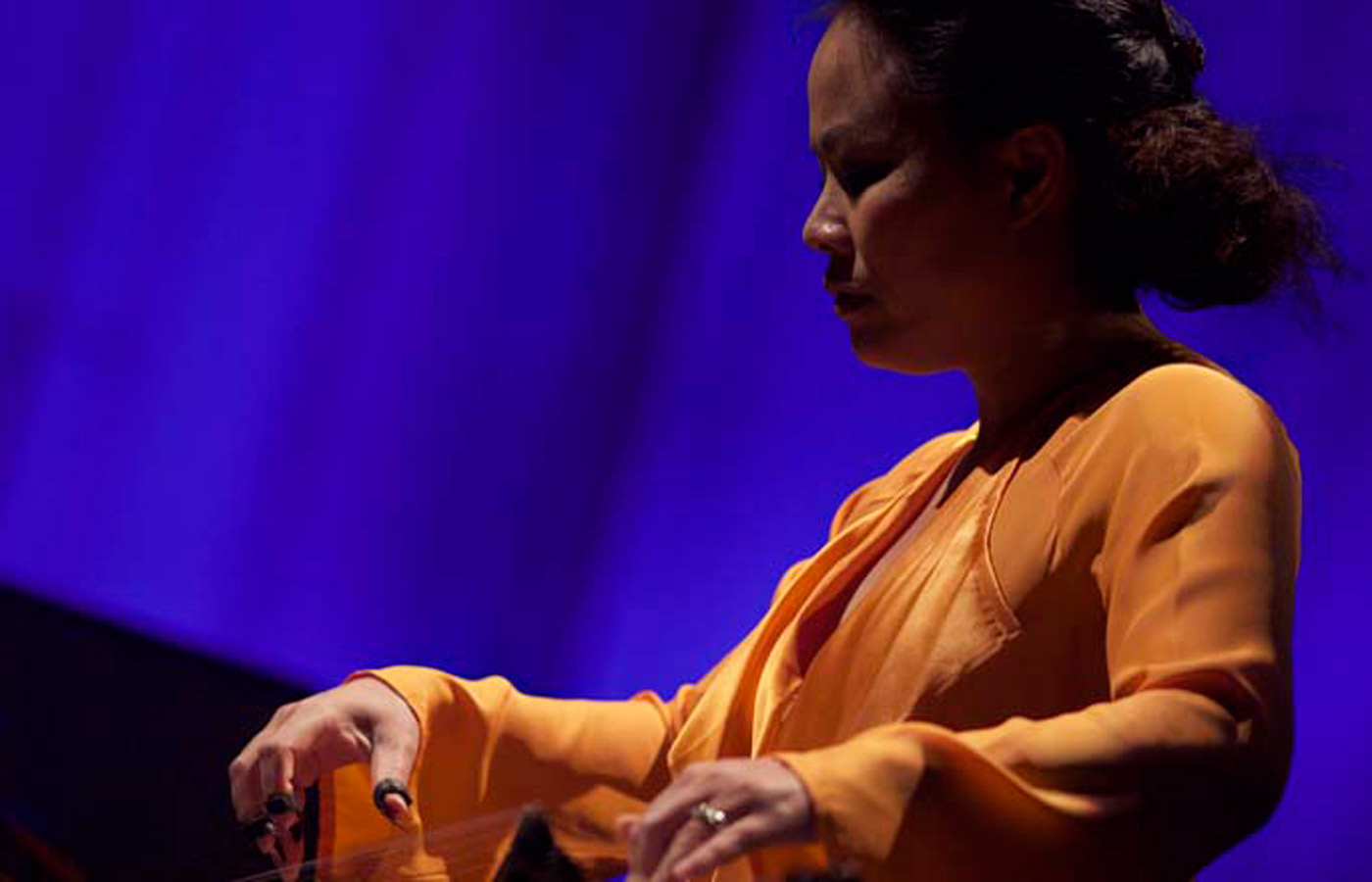 Hancher has enjoyed an ongoing relationship with both the Kronos Quartet and UI alum Rinde Eckert. Rob Cline, Hancher's Director of Marketing and Communications says, "Kronos is one of the most respected and innovative ensembles in the world, and we've been proud to present them many times in past—including a lengthy stretch during which the quartet came to Hancher each season."
Leading up to the performance, U.S. Army veteran Drew Cameron of Combat Paper will facilitate a workshop and a community conversation on March 19 and 20. Combat Paper was founded eleven years ago by Drew Cameron and Drew Matott as an outlet for artistically addressing the catharsis of veterans and survivors of war by turning military uniforms into paper.
"We believe in this simple yet enduring premise that the plant fiber in rags can be transformed into paper. A uniform worn through military service carries with it stories and experiences that are deeply imbued in the woven threads. Creating paper and artwork from these fibers carries these same qualities. We have found that all of us are connected to the military in a myriad of ways. When these connections are discovered and shared it can open a deeper understanding between people and expand our collective beliefs about military service and war." —CombatPaper.org.
To learn more about these events, or for tickets, visit Hancher.UIowa.edu.