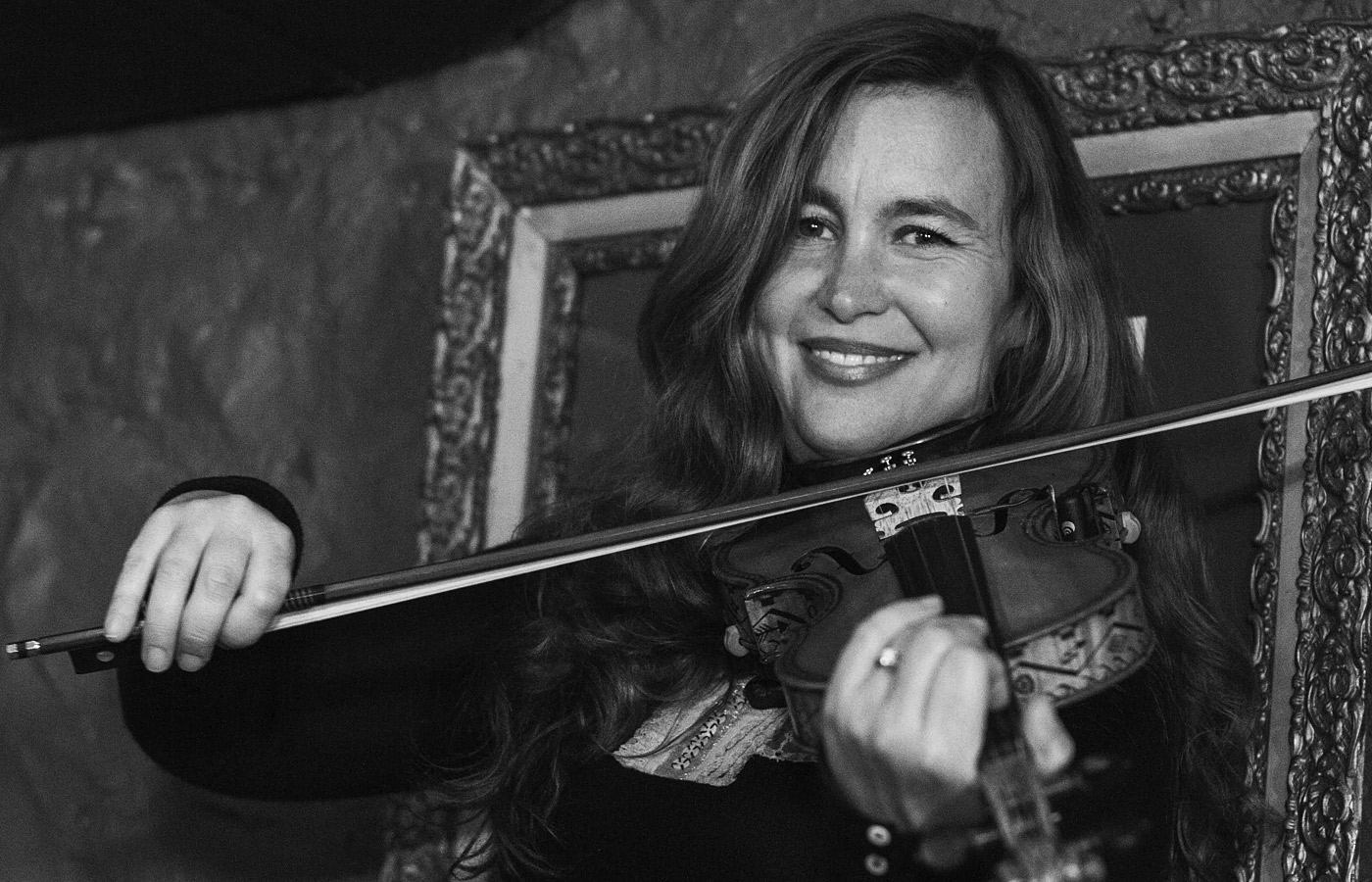 Annie Savage is a teaching fiddler and singer who lives by the phrase, "Total world domination through small vibrating wooden boxes!" Recent performances include the International Bluegrass Music Showcase and Band Ramble, Kaufman Kamp, and the International Folk Alliance conference.
On Friday, March 16, at Big Grove Brewery in Iowa City, Annie will be joined by Michael Bray (bass), who hails from the tasty bluegrass scene in the Pacific Northwest; fiddle teacher and performer fresh from the ashrams of Nepal, Natalie Brown; and long-time Iowa City guit-box favorite, Warren Hanlin. And the best part? The show is free.
In case you're new to the local bluegrass scene, "just consider Annie Savage something of a fiddle expert." (—No Depression). Annie grew up as a Suzuki violinist from the age of 2, but by her tween years, she was jamming in the bluegrass circles of Southeast Iowa and Missouri.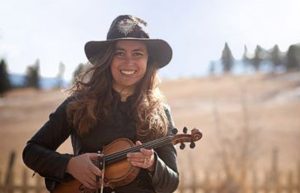 "Knowing music was my calling, I went to music school at the Interlochen Arts Academy and pursued an active classical music career on the east coast. This is just what I thought a musician was supposed to do," writes Annie in her bio.
But after years of academic music study, "I was left feeling like the world of jamming and creating music in the moment by ear was the skill that allowed me to not only enjoy music to its fullest extent, but was what even the great composers had done when they were writing all of these classical pieces."
"Annie Savage's passion for her art glows with such fierce intensity that it isn't surprising she's drawn like-minded artists into her orbit." —Vents Magazine
Hear some of the best bluegrass fiddling you'll find anywhere this Friday, March 16. And if you're in the area the day before, stop in to partake in Big Grove Brewery's 1 Year Anniversary Celebration, on Thursday, March 15, from 11 a.m. to 11 p.m. Sip some newly released craft beers, and grab a piece of birthday cake.
Big Grove Brewery is located at 1225 S. Gilbert Street in Iowa City.