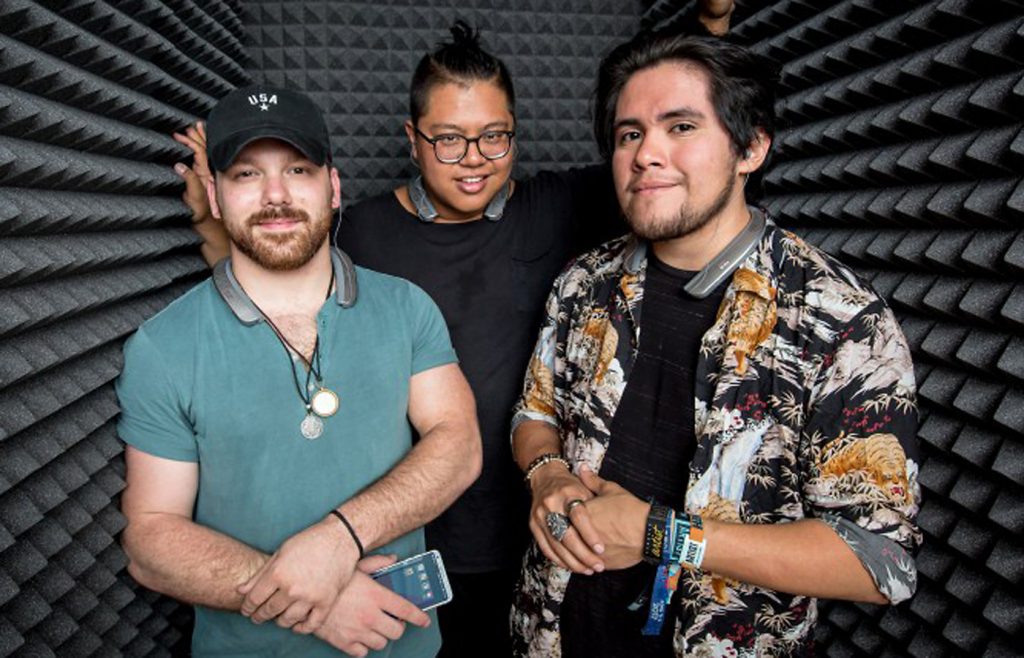 Of the thousands of new bands emerging onto the U.S. music scene each year, ARIZONA deserves your special attention. The genre-bending, energetic rock-electropop band founded by three musicians from New Jersey actually has no connection with the state of Arizona—the band members simply liked the name.
The group consists of Zach Hannah (lead vocals), Nate Esquite (guitars), and David Labuguen (keyboards), who met at Berklee College of Music in Boston, where each honed their skills as songwriters and instrumentalists. Signed by Atlantic in 2016, the band performed at Lollapalooza Festival in August 2017 before embarking on their own North American tour.
Their debut album, Gallery, released in May 2017, paints a hopeful picture of a young band on the rise with massive potential.
Spillmagazine.com described Gallery as a play in two acts: "The first act encourages stomping and dancing along the way, while the second follows a similar mantra of sad pop songs at a much slower tempo." Personally, I prefer the slower tempo songs on this album, where the guitar work complements solid vocal harmonies.
Sample these tracks for ARIZONA:
Oceans Away. Beautiful guitar work and splendid vocal melody make up for lyrics that seem somewhat trite in expressing the heartfelt yearning for a loved one. Also, listen to the Sam Feldt Remix of this song . . . even more sublime.
Ain't Gonna Leave. On a similar theme of yearning, this track begins with a gentle, percolating electronic pulse and follows with lyrics that promise "I ain't gonna leave," because ultimately, "I'm in love with everything that's bad for me." The beauty of the music makes the emotion seem bearable.
Electric Touch. The song gently emerges from the ether with electronic elements, like the previous track's intro. But it progresses into a mid-tempo soundscape of mental pictures with an "electric touch."
ARIZONA is a band on the rise. Sample these tracks from their first album and look forward to more fine tunes from the New Jersey band named ARIZONA.