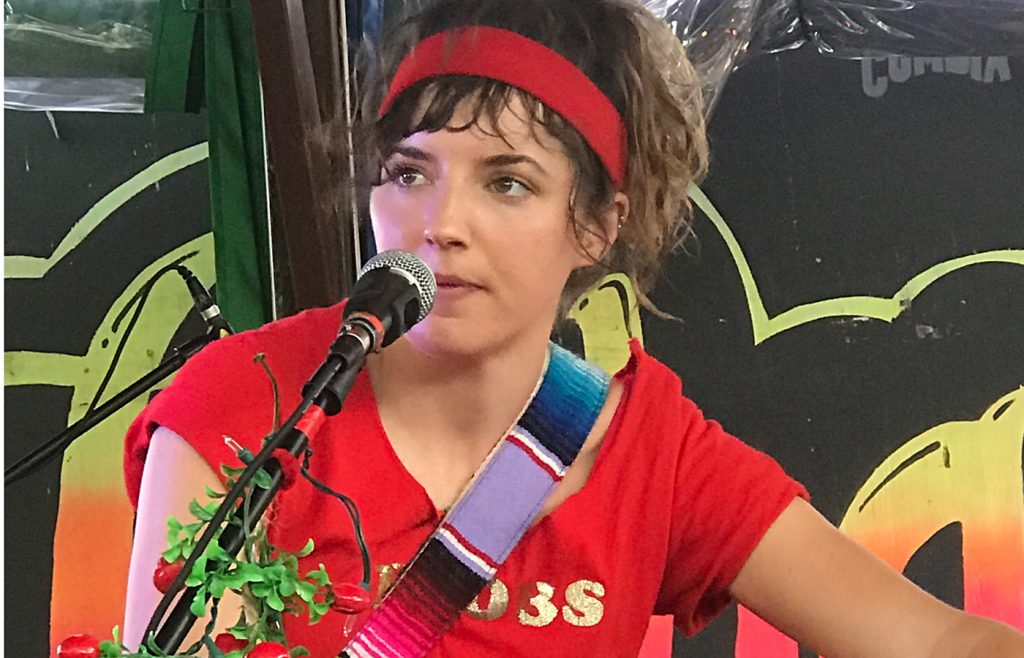 Ghosts haunt Austin, Texas. Just ask Ethan Hawke, the noted screenwriter, actor, and director who originally hails from the capital city. He recently penned and directed the film Blaze, about two of the Live Music Capital of the World's legendary musicians from the 1980s: Blaze Foley and Townes Van Zandt. Hawke premiered the movie during South by Southwest (SXSW) at the Paramount Theatre, the place where Hawke saw his first movies.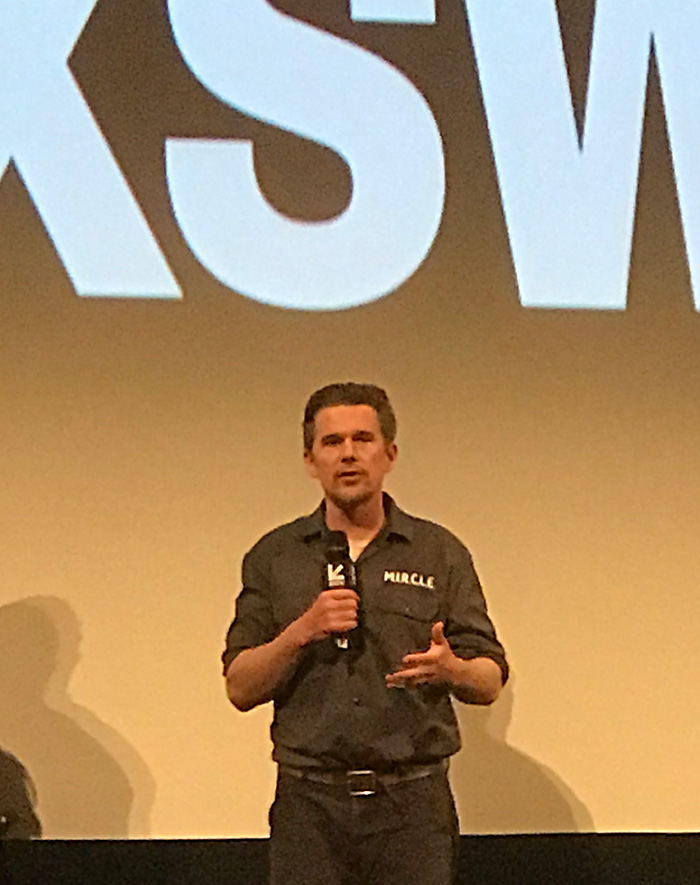 He introduced the show by noting that Foley and Van Zandt's spirits still haunt the town and that there were several people in the audience who knew the men as family, friends, and fellow musicians from back in the day and who all admitted they still felt the artists' spectral presence.
Ghosts of previous SXSW also inhabit the event. Attendees cite the times when legends were created here such as Amy Winehouse and Norah Jones, whose careers skyrocketed as a result of their SXSW appearances. From Johnny Cash to Bruce Springsteen, Lady Gaga to Little Richard, Jay-Z to Hanson, a host of diverse stars from the past 31 years have performed at SXSW to boost their careers and establish their credibility with the music world. Today's artists not only compete against each other for attention, but against the history of past stars who have made it big. These are the other ghosts whose presences pervade the event.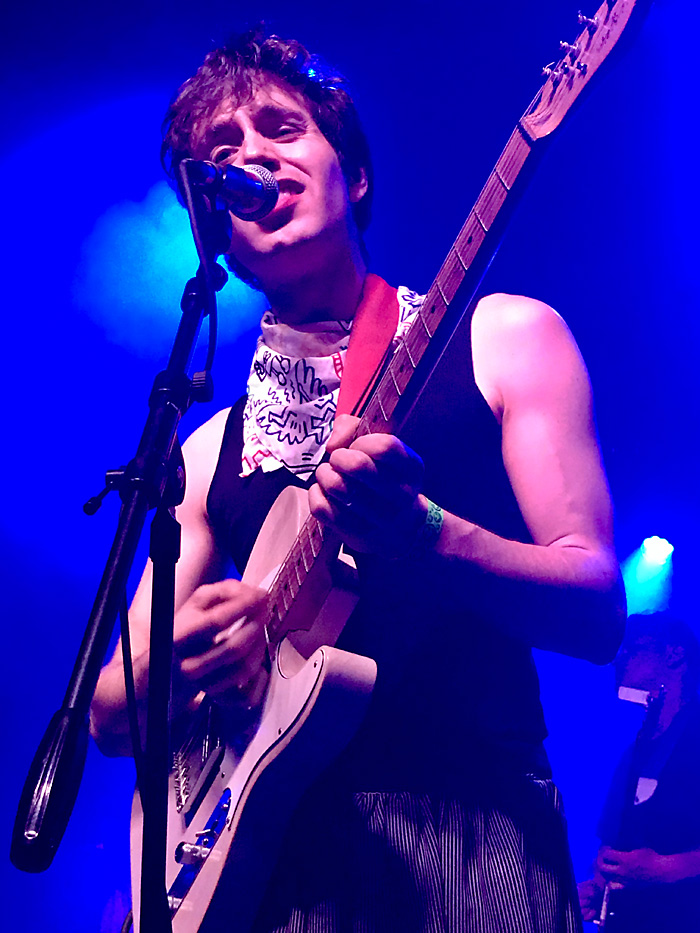 But SXSW is more than just a music festival. While it used to be divided into three separate categories: technology (interactive), film, and music, SXSW has rebranded itself as SXSW Conference because of all of the overlap. For example, would Blaze more properly fit a film or a music classification? Obviously, it would be both. And the use of technology in making the movie was also part of its introduction at the premier.
In fact, the technological tracks at SXSW took up a large swath of programming, dwarfing the film and music ones in terms of panels and discussions. One could learn about how to use neuroscience to disrupt expert biases in product promotions, how social media has infested journalism against traditional reporting, and how blockchain, cryptocurrencies, and augmented/virtual reality already impact our lives. Speakers as varied as news anchor Dan Rather, civil rights activist Ta-Nehisi Coates, and business magnate Elon Musk all offered opinions about the state of our world and what we could do about it. Or as Rather perfunctorily put it, "Trust your mother, but cut the cards."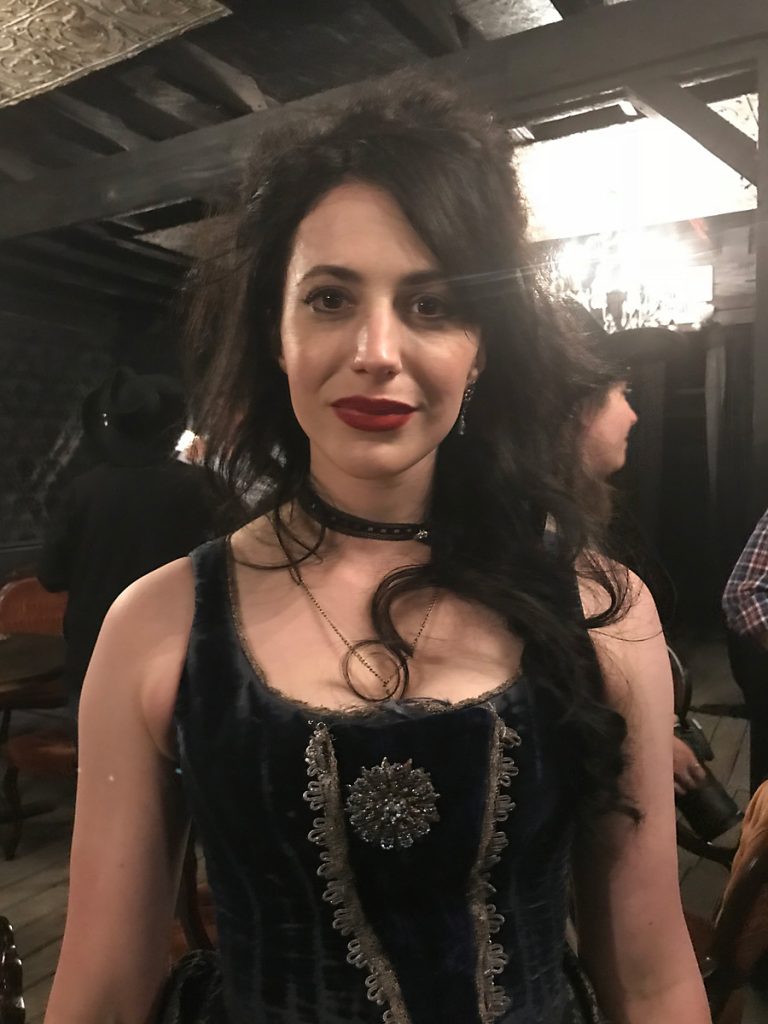 That said, while the thousands of attendees went to SXSW to learn, they also came to be entertained. One of the most popular events was the recreation of the Westworld television set as an immersive experience. Participants were bussed to a remote location 30 minutes from Austin, given a white or black hat, and told to mingle, eat, and drink with the actors pretending to be androids pretending to be people. There were dance hall girls and suffragettes, bartenders and post office agents, gunfights and a band playing for the over-two-hour experience. I myself was told by a pretty lady of the night that I should not expect to live until morning and maybe we should go upstairs and have some fun. However, there was no upstairs, and when I told her so, she broke down into computer talk and said something like, "Rewind, recompute, begin again." At least the liquor and the food were real.
Musically, the number of artists, shows, and parties declined in number as compared with the immediate past. There were no big names present, although there were many familiar names from previous years who continued to put on great performances, including Low Cut Connie, Whitney Rose, Natalie Prass, and Frank Turner. These artists each played multiple shows at diverse venues throughout the week. When asked why so many shows, Adam Weiner of Low Cut Connie simply said, "It's Southby. We're musicians. We love to play for audiences that want to listen." Many others echoed this remark.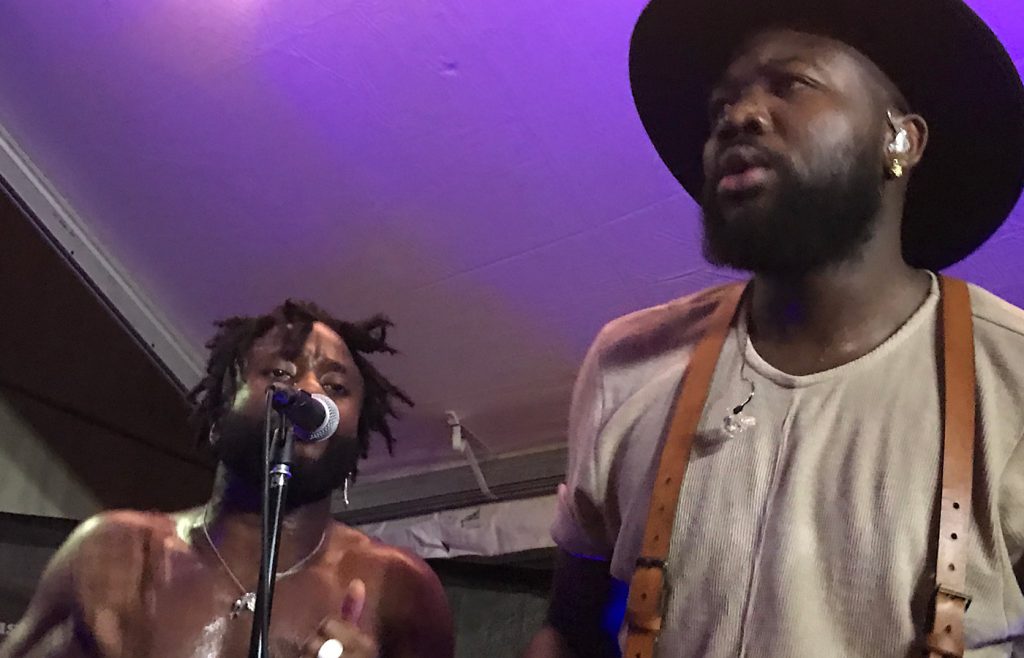 And there were more wonderful debut SXSW performances from musicians of all genres. While it was impossible to see all of the artists, I can easily recommend many stellar acts. I enjoyed the strange stylings of Lauren Ruth Ward, the bluegrass of Billy Strings, the youthful insouciance of the British Jade Bird, and the New Jersey gospel of Davie. Other bands I liked were Aussie rockers Gangs of Youth, Twin Cities rapper Dessa, Arizona country singer Courtney Marie Andrews, wry singer Lucy Dacus, the Toronto-based U.S. Girls, Willie Nelson's kid Lukas and his band the Promise of the Real, blues rocker Benjamin Booker, love-song vocalist Josh Rouse, Southern soul singer Paul Thorn, and many, many more. I put my money where my mouth is and bought the latest CDs by all of these acts (some have not yet been released) before leaving town.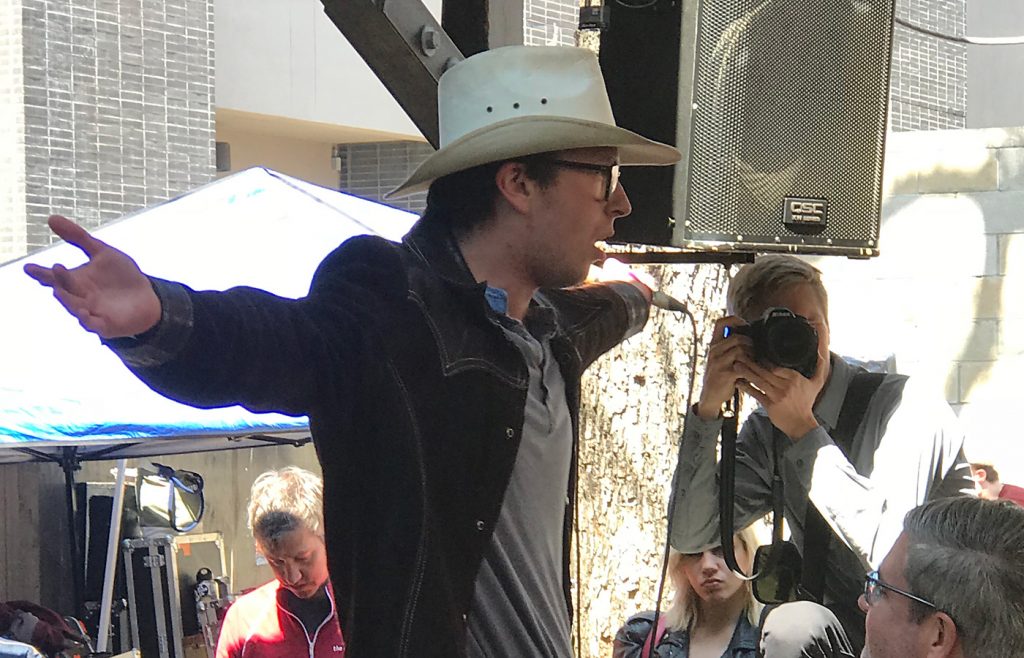 As for my five favorite acts, there is little separating them in terms of talent from those already mentioned. That said, my favorite new discoveries were London rockers Shame, Scotland's Young Fathers, Chicago indie rocker Ezra Furman, Long Island's alt-pop singer Caroline Rose, and Nashville's sweetly sardonic Tristen. The only thing these artists have in common is their immense talent for creating memorable music that inspires one to keep listening.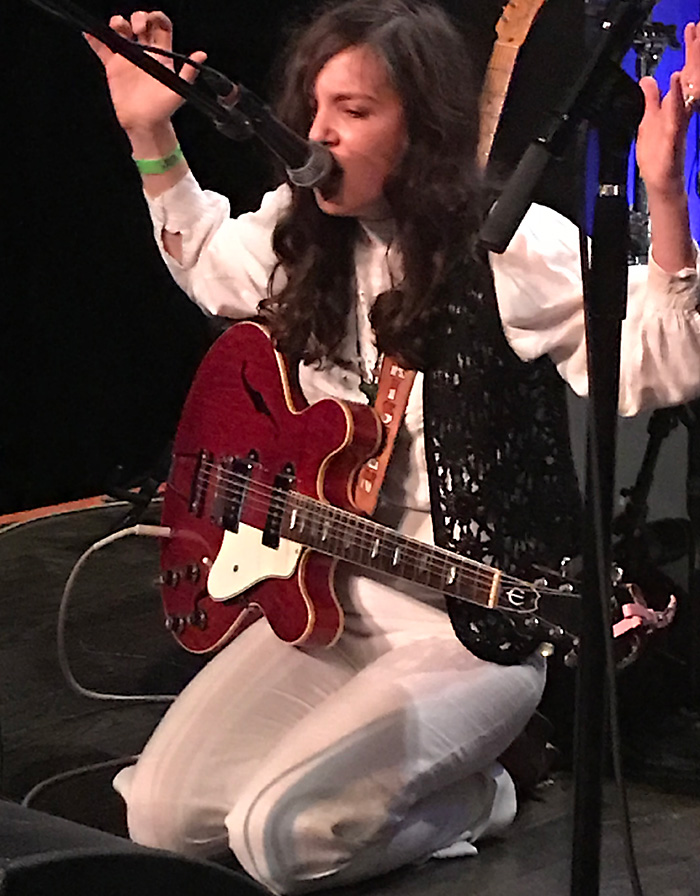 Please look up videos of these marvelous performers to see and hear their music that defies easy categorization. They offer the promise of a future where the arts continue to thrive. Caroline Rose began every tune she played with the same introduction, "This is my favorite song!" Of course, that would be impossible, but you know she meant it, and it came from the heart.