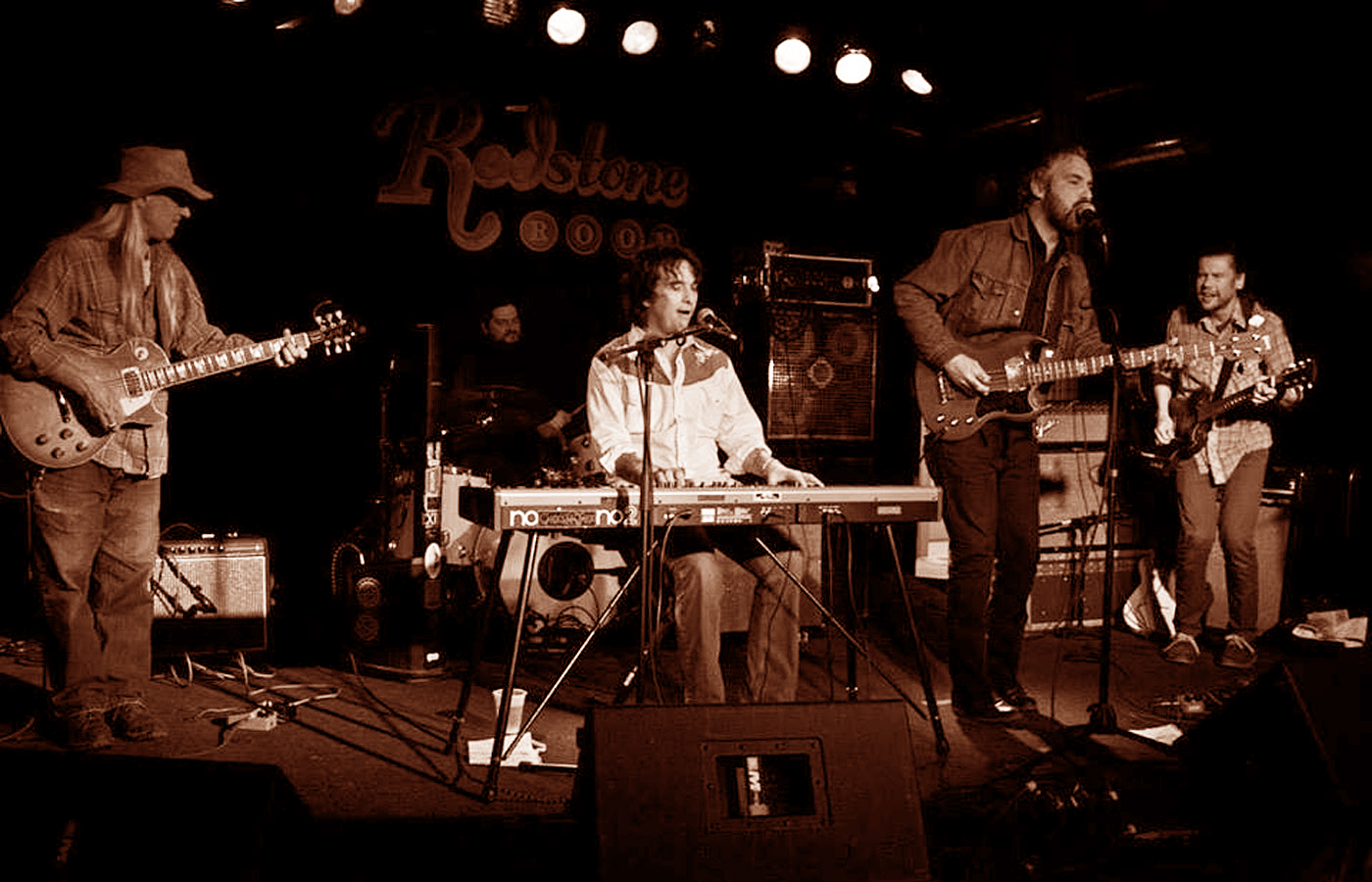 Get ready for a night of poets and prophets. This Friday in Fairfield, four of America's songwriting greats will share the Sondheim stage, a rare performance which will bring the FairFest at the Sondheim season to a close.
The name Middle Western may be new to the scene, but the two guys behind it—some call them Iowa Outlaws, William Elliott Whitmore and David Zollo, are anything but rookies. The two legendary Iowa singer-songwriters have been making music on their own for years but have recently joined forces to bring their songwriting supergoup, Middle Western, to audiences in Iowa and beyond. And it gets even better: they'll be joined on Saturday, April 7, by two original founders of wildly popular The Be Good Tanyas, some call them Angels, Jolie Holland and Samantha Parton.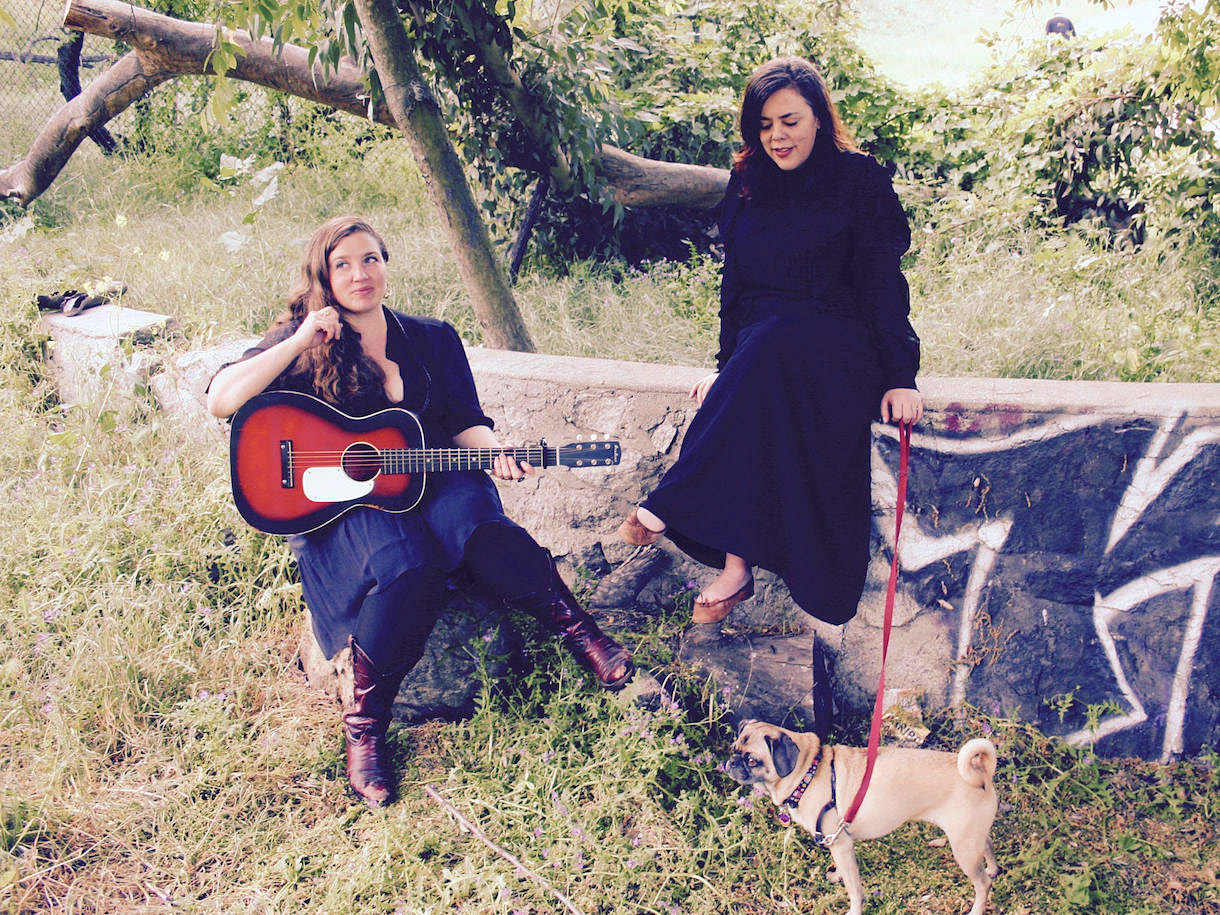 MIDDLE WESTERN
Elliott and Zollo are joined in Middle Western by Steve Doyle and Brian Cooper, and the group will charge through a set of bluesy, roots-rock, while Zollo and Whitmore alternate taking the lead on vocals. They bring together the influences and talents of its members to create something unique yet familiar. Merging the piano, strings, and singing styles of its two front men, Paste magazine recently named Middle Western as one of the "9 Best Things We Saw at Daytrotter Downs"—Davenport's annual music festival.
Middle Western is the culmination of almost 20 years of friendship and discussion between well-known Iowa singer-songwriters William Elliott Whitmore (from Montrose) and David Zollo (from Iowa City), and Chicago-based multi-instrumentalist, sideman, and producer, Stephen "The Kid" Howard. Zollo and Howard played together in The Body Electric, the band Zollo formed after his first group, High & Lonesome, disbanded, and both played on recordings of Whitmore's.
In 2011 the three began performing together, along with Body Electric drummer Brian Cooper, under Whitmore and Zollo's names, and the idea of forming a group that would write together and employ multiple singers began taking shape.
In 2015, with the addition of Chicago-based lead guitarist Steve Doyle, Middle Western was born. Work began immediately on songs for a debut recording, which began at Iowa City's Flat Black Studios in March 2017.
With Whitmore moving to bass guitar and Howard playing lead and rhythm electric guitars; Doyle on all manner of slide guitars; Zollo on keys; Cooper on drums; and Whitmore, Zollo, and Howard sharing singing duties; Middle Western mixes the members' varied influences to create a sound that is comfortable yet distinctive. From punk rock to New Orleans-inspired piano stompers—and everything in between—the band has a sound that is, frankly, Middle Western in nature.
You can say you saw one of their early shows by catching the band at the Sondheim!
JOLIE HOLLAND & SAMANTHA PARTON
Holland and Parton, the two original founders of the Canadian alt-country group The Be Good Tanyas, have joined forces once again to create a newly inspired duo. Holland, a singer with an immediately arresting voice, and Parton, who joins in with breathtaking harmonies, will be presenting fresh arrangements of Be Good Tanyas material, as well as songs from their separate catalogs. Their new project, as always, is a page from the big book of North Americana and outsider folk.
It's been fifteen years since Holland and Parton first collaborated. Jolie had grown up in Texas, and by her teens was performing as a traveling musician. In the mid '90s, San Francisco was her home for a time before she made her way to Vancouver and co-founded the group.
Vancouver singer-songwriter Samantha Parton had spent her post high-school years traveling with her guitar, drawing strong musical influence from visits to the southern United States. Jolie contributed to the Tanyas' Blue Horse LP in 2001 before moving back to San Francisco. Samantha continued to tour and record with The Be Good Tanyas until two car accidents and other health concerns took her off the road in 2012.
Jolie and Samantha are touring in support of their critically acclaimed Wildflower Blues, a new chapter in their ever-evolving creative songwriting relationship. On the album's ten tracks, they weave together influences spanning jazz, blues, country, folk, rock, experimental, and the great, wide history of American song into their own kind of soul music. Wildflower Blues features mostly original tracks written by Holland and Parton, as well as re-imagined versions of songs by Bob Dylan, Michael Hurley, and Townes Van Zandt. Despite this sonic vastness, there is a deep intimacy running through everything the pair creates. The duo's songwriting is at the forefront throughout—emotive and raw, marrying words and sound to both the dark and light corners of life.
Saturday's concert brings to a fitting close the 2017-18 FairFest at the Sondheim Series, which carries the bright torch of the former 3-day music festival—known for bringing some of the top Americana and folk talent to Southeast Iowa in years past. FairFest lives on in this rare concert of Outlaws and Angels of the Americana scene.
Tickets are $15–$25, or $10 for youth and students. Call the Fairfield Arts & Convention Center ticket office (641) 472-2787, or purchase tickets online.