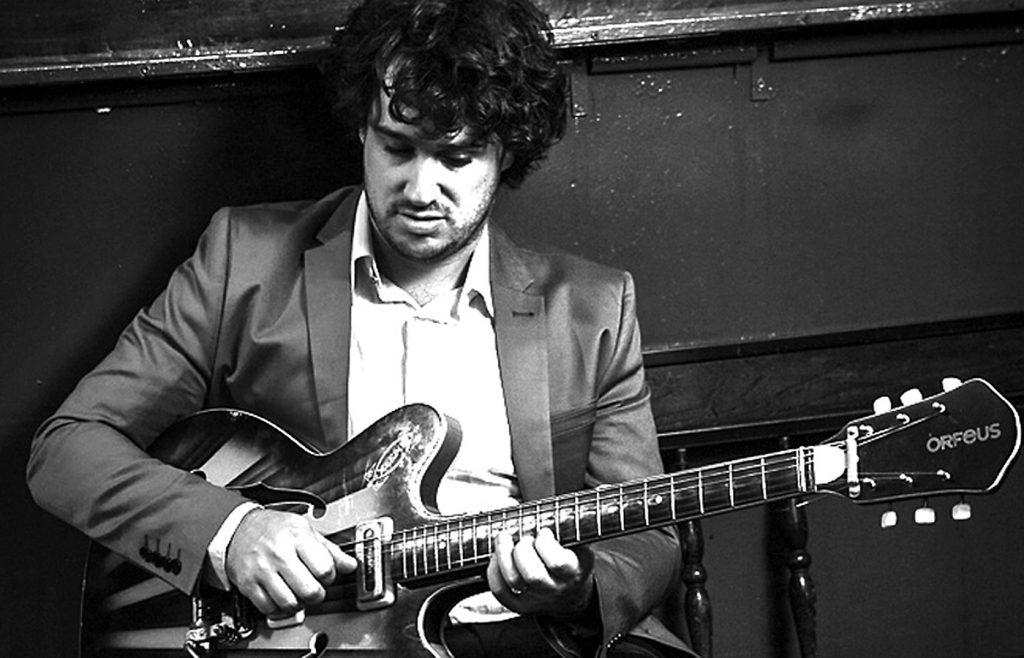 Harlem's Caleb Hawley is an American soul singer, songwriter, and performer. Like savvy throwback crooners Mayer Hawthorne and Sharon Jones & the Dap-Kings, Hawley channels early Stevie Wonder and other Motown sounds into a complete, magnetic package.
Hawley spent his early 20s touring the country with only an acoustic guitar and his dog Fargo. "There's no place I'd rather be than on a stage in front of people wanting to hear music I've created," Hawley says. In those years, Hawley racked up hundreds of gigs, along with multiple songwriting awards in the John Lennon Songwriting Contest, Telluride Troubadour Competition, and more.
"You hear him sing, and you realize there is only one word needed to describe this artist: extraordinary."  —Christina Morelli, NYC Art Scene
While lyrically influenced by observational writers such as Randy Newman and Tom Waits, Hawley is also well-known for his outstanding vocal capacity and range. The humble performer captivates audiences with soothing folk tunes in the same manner as James Taylor, and with the next breath blows them away with his powerhouse of soul, likened to that of Stevie Wonder. Audiences leave a Caleb Hawley show with a permanent grin, a heart full of laughter, and a tune to hum the whole way home. 
Tickets are $12 in advance or $15 at the door. Showtime is 8 p.m.