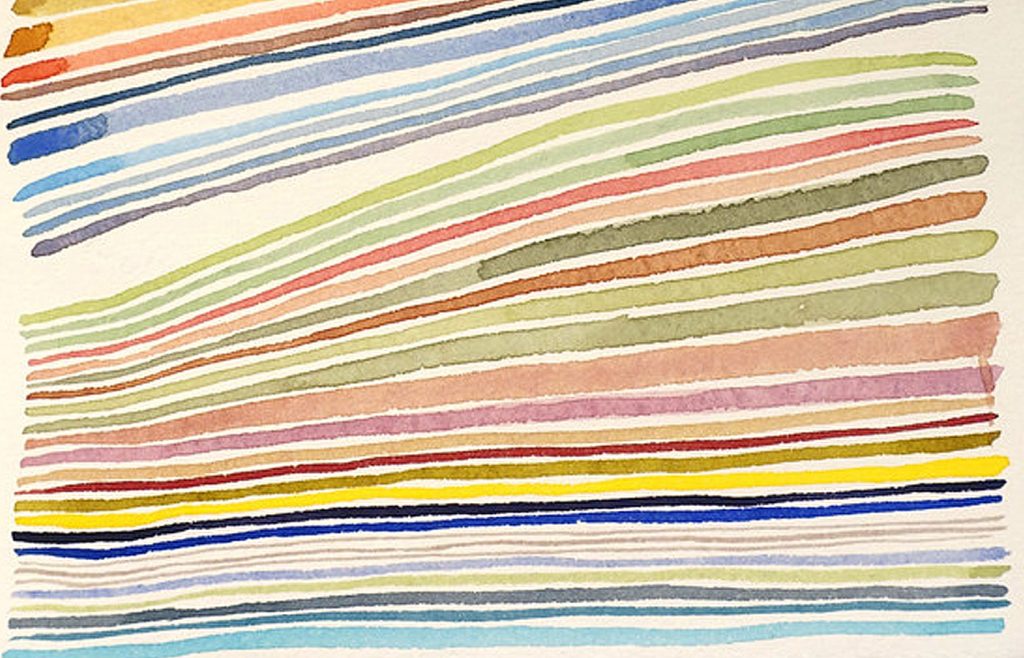 The eclectic and lively shopping district called Historic Valley Junction in West Des Moines hosts its annual Spring Gallery Night on Friday, April 13. Eight galleries will be open from 5 to 9 p.m. featuring new artwork by regional, national, and international artists. Shops and restaurants will also be open for extended hours.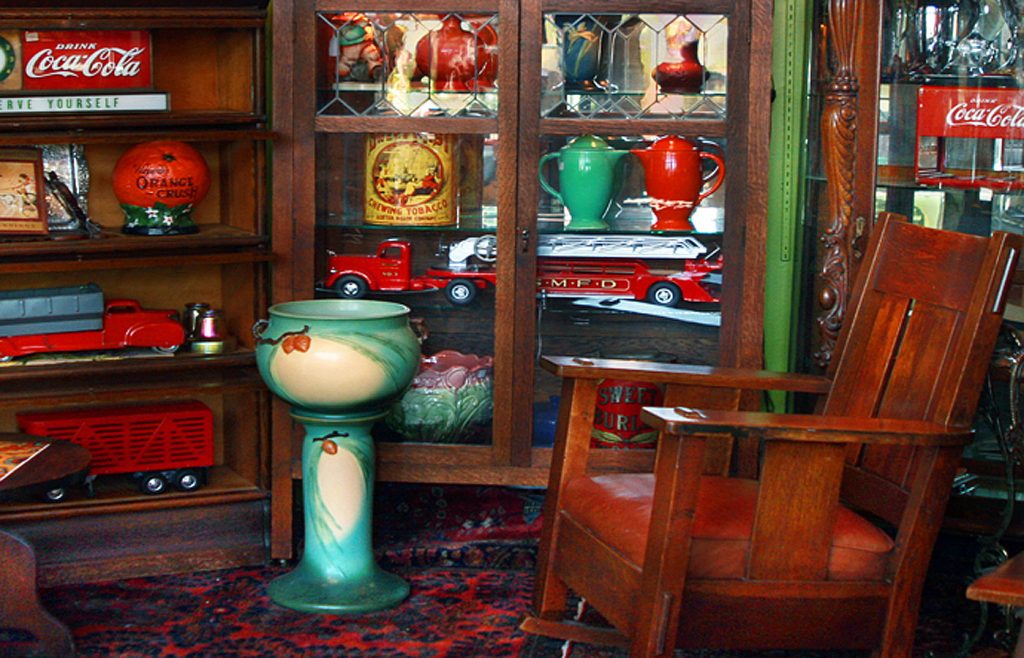 Now in its 22nd year, Gallery Night showcases the many galleries in the district that offer original artwork, custom jewelry, ceramics, glass, furniture, folk art, fine art reproductions, and other one-of-a-kind objects. Historic Valley Junction is six square blocks of antique and specialty shops, art and craft galleries, fashion boutiques, hair salons, service businesses, and restaurants.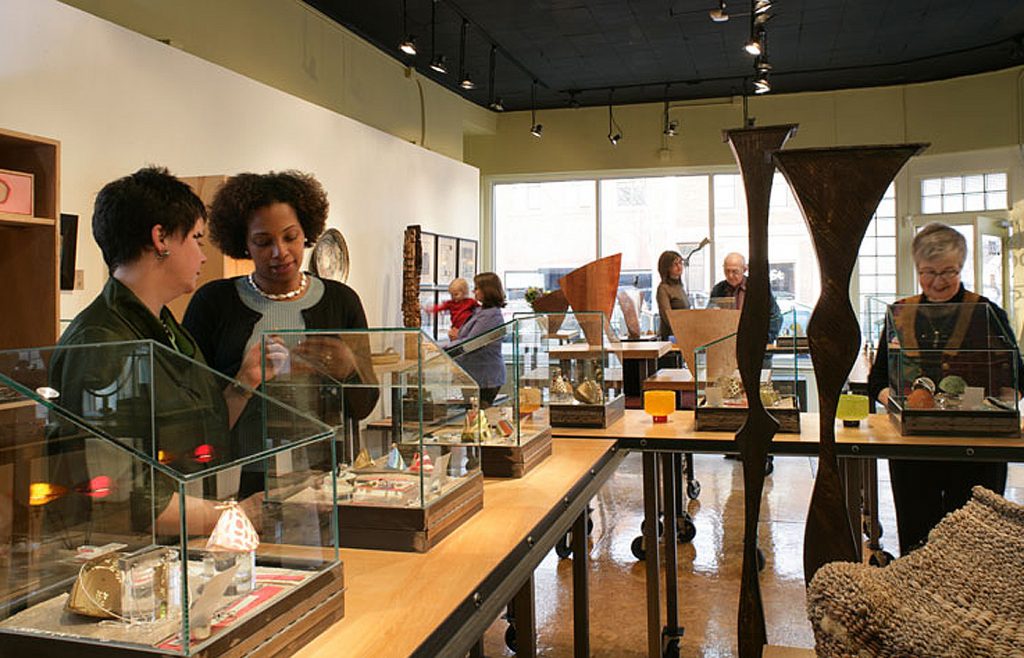 2AU Limited features one-of-a-kind, fine jewelry, accessories, and contemporary art by international and local artists. 2AU offers unique, designer jewelry created in their studio or personalized design with Ann Au to create stunning wearable art made from precious and semi-precious materials.
AOK Antiques/Atomicblond Mid Century Modern Gallery Loft specializes in art sculpture lighting, turn of the century oak, jukeboxes, slot machines, advertising, toys, jewelry, architecturally designed furniture, Scandinavian design, sculpture, and lighting.
From Our Hands is an American Craft Gallery featuring works by artisans from Iowa and around the country and Canada. From Our Hands joined the Valley Junction community after 12 years in Des Moines's East Village.
Gravitate Coworking Valley Junction is a workplace community for entrepreneurs, freelancers, remote workers, startup team members, and others who enjoy working independently but don't want to work alone. With locations in Downtown Des Moines and Valley Junction, they provide convenience, community, collaboration, and coffee while displaying the work of local artists on a bi-monthly rotation.
Kunzler Studios is a family-owned and operated art studio & gallery featuring art in a variety of media. In addition to original art, they offer personalized small group ceramics, pastel, painting, and drawing classes in the studio directly behind their gallery.
Artisan Gallery 218 is an artist-owned contemporary fine art gallery featuring Iowa-made original art for all wallets and tastes, featuring special events such as art talks, book launches and signings for Iowa authors, and a variety of classes including jewelry-making.
Olson-Larsen Galleries is a contemporary art gallery representing over 60 regional artists, serving the local arts community along with private and corporate collectors. Their custom frame shop specializes in archival, museum-quality framing and installation.
Vino 209 Wine Café is a cozy wine café that offers a wide variety of wine, beer, coffee, pastries, salads, sandwiches, charcuterie boards, cheese boards and desserts. The Café's architect and interior designer took special care to showcase the historic aspects of the building, using the natural brick as a major design element, which serves as the perfect backdrop to display the work of local artists.
2 AU Limited – 200 Fifth Street
A OK Antiques/Atomicblond Mid Century Modern Gallery Loft – 124 Fifth Street
Artisan Gallery 218 – 218 Fifth Street
From Our Hands – 136 Fifth Street
Gravitate Coworking Valley Junction – 318 Fifth Street
Kunzler Studios – 324 Fifth Street
Olson-Larsen Galleries – 203 Fifth Street
Vino 209 Wine Café ­– 209 Fifth Street