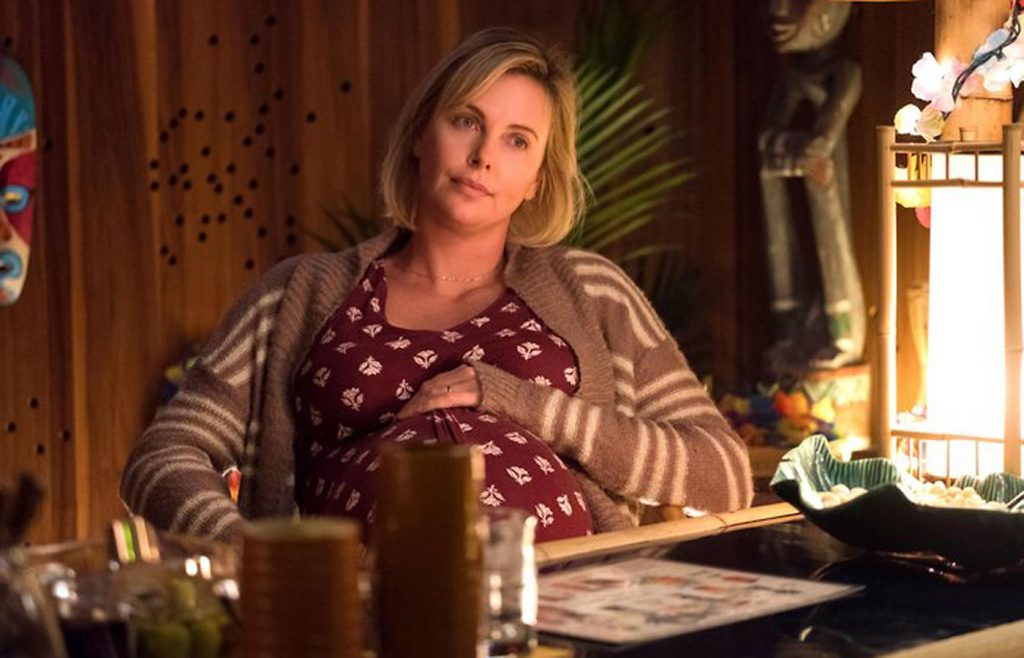 See Tully at FilmScene in Iowa City at 4 p.m. and 6:30 on May 24.
In the opening scenes of Tully, we are witness to a dire condition we could call "Motherhood 911." Marlo (Charlize Theron, carrying an extra 50 pounds) is at wit's end, barely coping with her two young children while nine months pregnant with her third. Her daughter is dealing with personal insecurities, her son's undiagnosed hypersensitivity drives Marlo to desperation, and it rarely occurs to Marlo's kind and hard-working husband (Mark Duplass) to be more helpful to his wife when he's home between business trips.
After Marlo gives birth, we watch her mothering her new daughter with resentment and dry ritual, rather than with love. And a montage of her screaming infant's sleep-depriving demands makes us wonder why humans still reproduce. But more important, we are now seeing Marlo more clearly. Maybe she's not just tired and overwhelmed. Maybe this is postpartum trauma, and maybe it started with the birth of her son. Marlo needs medical attention, and she needs help at home. And it's an emergency.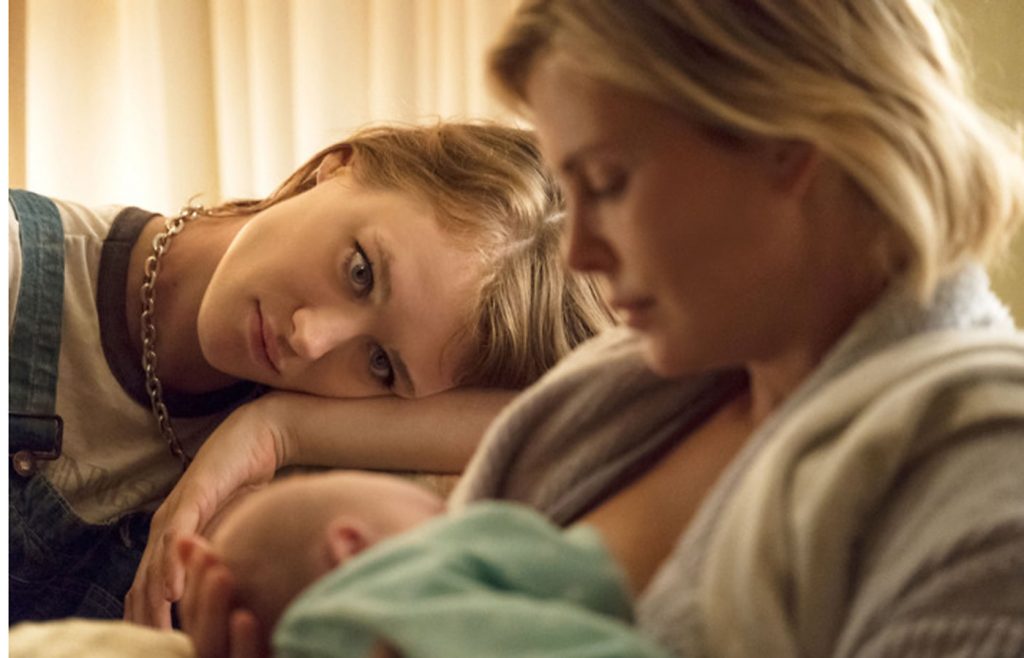 Marlo does not seek medical help, but her wealthy brother (Ron Livingston) offers to pay for a "night nanny" to monitor the new baby for a few weeks so Marlo can get a full night's sleep. The night nanny is Tully (MacKenzie Davis). Brimming with New Age sunshine and trivia, Tully is an acquired taste, but she's just what the doctor ordered. Her take-charge assistance allows Marlo the luxury of sleep. And Tully is easy to talk to. She's nurturing, and wise. And as the two women bond, Marlo starts to relax and feel better. She starts cooking dinners and baking cupcakes, and she even wears makeup. So where is all this headed? Are we on a journey to happily-ever-after that started in motherhood hell?
Tully is a repeat collaboration for Theron with screenwriter Diablo Cody (Juno) and director Jason Reitman. Cody draws material from the challenges of her own child-bearing, lacing it with some fantasy and humor. And her film draws a wide range of viewer reactions.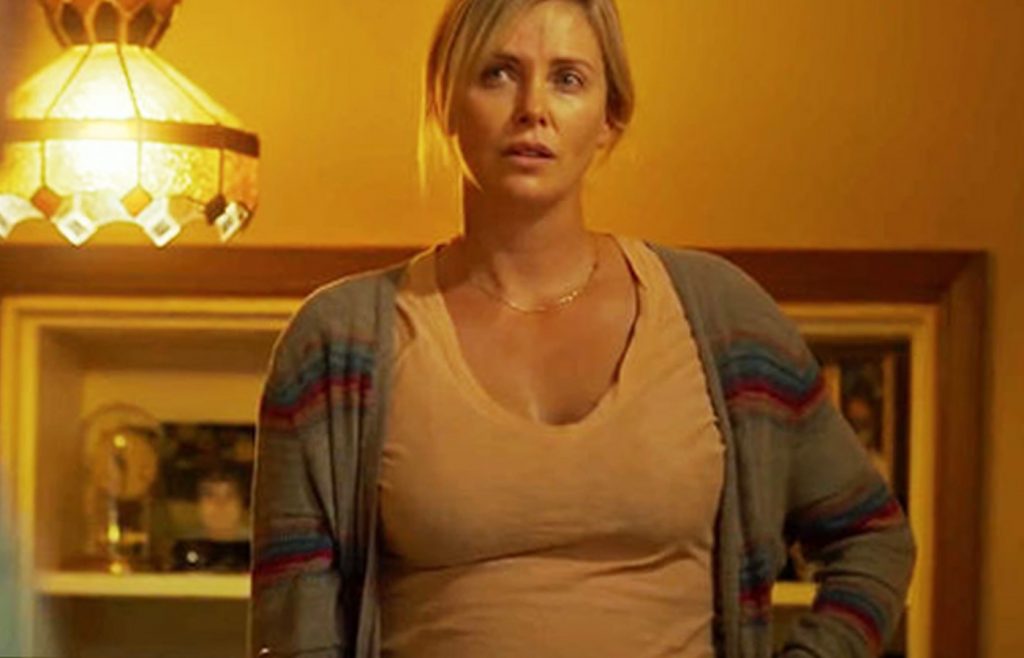 On the technical side, objections arise from medical experts and women who have experienced postpartum psychoses for the film's casual handling of a potentially dangerous mental health issue. But to the box-office viewer, Tully delivers fine performances and well-crafted dialogue bursting with candor. Its graphic depiction of motherhood has a trajectory you'll either like or hate.
Viewers are required to do some unraveling to make sense of this story. I'll also mention that I've been unraveling for two days now, but a few unresolved details won't let me put this movie to rest, which honestly is a little unsatisfying. But maybe I'll figure it out. And maybe you will too. B