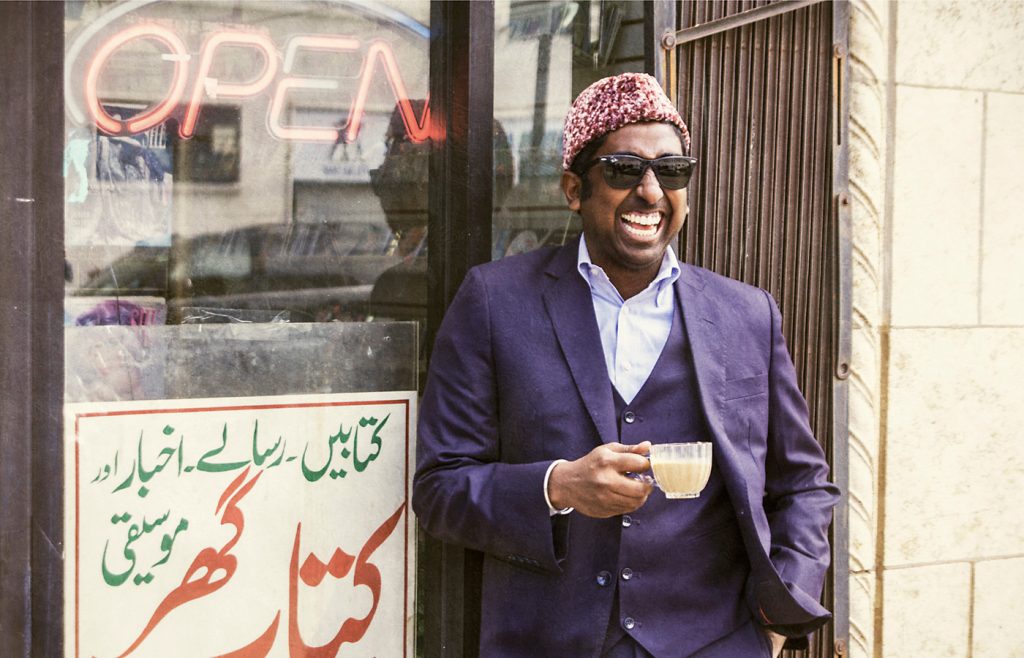 "Do you like good music, that sweet soul music," Arthur Conley famously sang back in 1967. Conley was singing about classic Southern soul: Otis Redding, Sam & Dave, James Brown, and the like. That was considered the real deal.
But soul has continued to evolve. It has gone through many changes, including neo soul, psychedelic soul, soul jazz, and hip-hop soul, not to mention regional variations such as Detroit soul, Memphis soul, New Orleans soul, and Philadelphia soul. But perhaps the most exotic and interesting variation has come out of the Chicago soul scene. No, not those great artists of yore like Otis Clay, Barbara Acklin, and Curtis Mayfield, but today's hot soul musician Zeshan Bagewadi, a second-generation American born in Chicago to Indian Muslim immigrants.
Zeshan B, as he bills himself, mostly sings in English. Check out his recent release, Vetted, on the respected Windy City record label Minty Fresh. The album was recorded in Memphis at the renowned Ardent Studios with a crew of Stax Records' sidemen. He has a deep, rich, honeyed voice and also croons in Urdu and Punjabi when the spirit moves him. Zeshan B will perform free with his band the Transistors as part of the Friday Night Concert Series in downtown Iowa City on Friday, May 25, 6:30 to 9:30 p.m., and the next day at 2:00 p.m. in the backyard of Hancher Auditorium.
Zeshan B has told interviewers that he finds a strong similarity between the Indo-Pakistani music of his parents and American soul. (Unfortunately, I was unable to speak to Bagewadi.) He has compared their shared motifs of urban despair, poverty, and unreciprocated love. The Chicago soul singer witnessed how his parents found themselves strangers in a strange land. Their move away from their ancestral home provided them with new opportunities as well as a nostalgia for the past.
Fortunately, Zeshan B's father was a journalist who had a love for African American literature and culture. Zeshan B grew up listening to his father's soul records along with Indo-Pakistani music from the old country.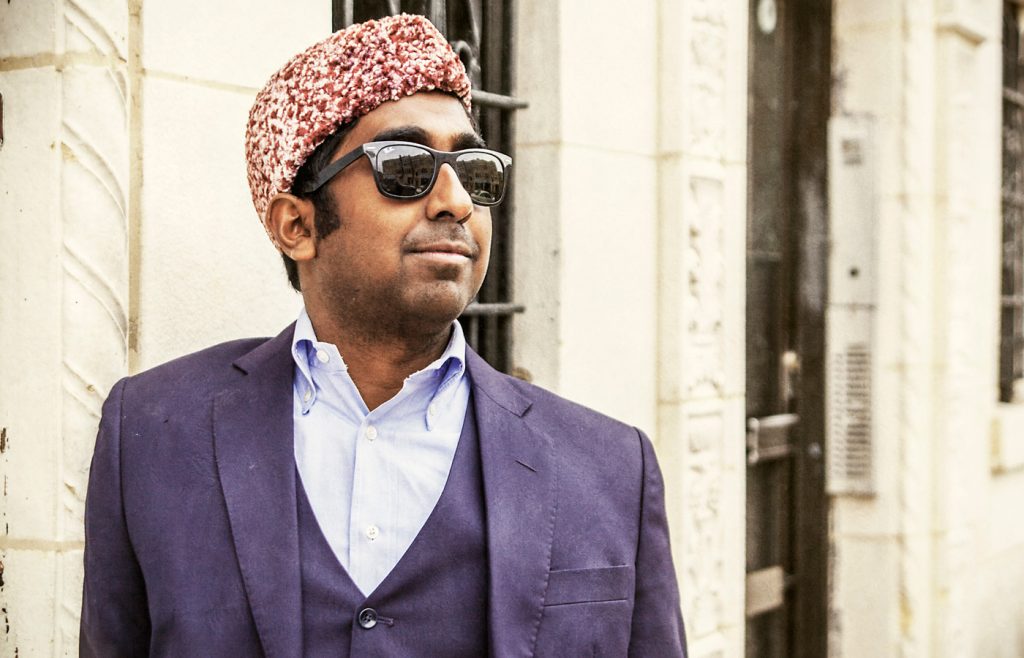 Zeshan B has always been interested in music, but he didn't start out as a soul singer. He studied opera in college. He was trained to sing qawwali, an ancient Sufi devotional music, as well as ghazal, a south Asian poetic form that often refracts romantic love through the lens of Islamic mysticism. But he said he always listened to and had a strong love for soul.
He also expressed a strong commitment to political ideals, which he learned from his mother, a social worker who saw how those without money or power were victimized by the larger society. Zeshan B has spoken out about the evils of racism, the lack of health care, and other issues on stage and in song. He identifies himself as the brown-skinned son of Muslim immigrants who finds it his patriotic duty to make his voice heard.
No wonder former President Jimmy Carter said he had "never heard a more beautiful rendition of 'The Star Spangled Banner' " than Zeshan B's performance at the Carter Foundation in Detroit. This led to President Obama inviting Zeshan B to sing at the White House for its inaugural celebration of Eid. The Chicago musician not only puts his soul into the music, he puts his heart there as well.