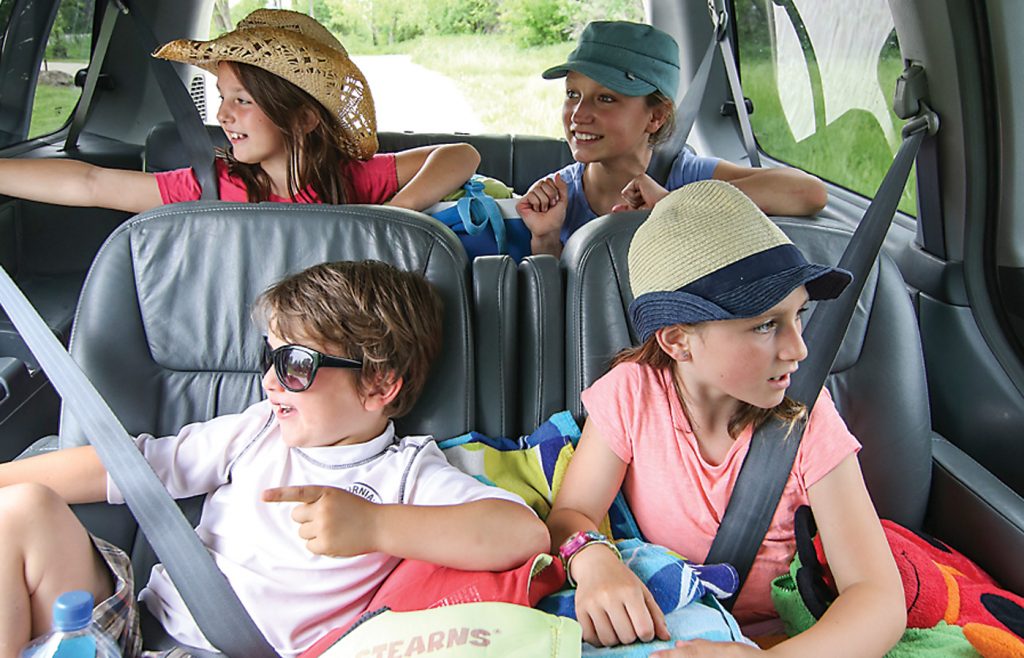 When summer vacation rolls around, adventure calls to us from just down the highway. Yes, we're talking road trips! While the end result can be an amazing amount of fun, getting there necessitates some serious time spent in the car. As any parent knows, this can be hard on your sanity. With that in mind, here are a few tips to help make your time on the road as entertaining as your destination.
Bring a Map (Yes, Paper!)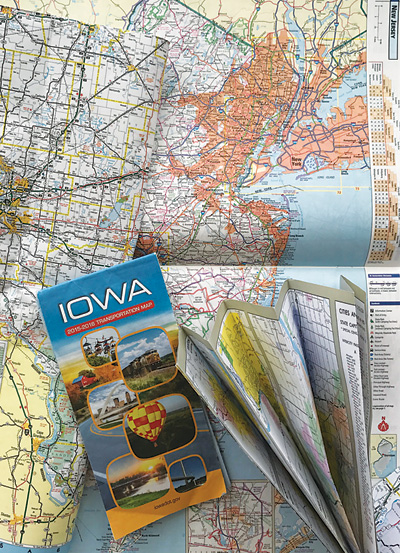 Sure, you have GPS on your phone. What if you run out of data or enter the valley of no cell reception? A GPS, while usually accurate, sometimes uses outmoded information or offers a number of alternate routes. Having a map allows you to know where you are, where you're supposed to be going, and if your GPS is sending you the right way or secretly planning your doom.
Helping navigate can also be fun, and teaches map-reading skills. What child is going to turn down telling mom, dad, or an older sibling where to drive?
Smartphones & Tablets
Today's tablets and smartphones can help stave off the deadly question, "Are we there yet?" Your devices can provide games, movies, and music. Make sure to pack earbuds or headphones to avoid fights over volume.
When the scenery pales and screen time has lost its charm, try traditional car games like I Spy, Road Trip Bingo, and 20 Questions. Some internet sites even offer free car games that you can print out beforehand. A quick search on Google or Amazon will turn up magnetic tic-tac-toe and checker boards, as well as smaller versions of tabletop games like Yahtzee.
When my sister and I went on family road trips, we had laptop sketchbook holders, special pockets hanging from the front seats full of snacks and other distractions, and a lunch box full of books on tape. I fondly remember listening to A Connecticut Yankee in King Arthur's Court and The Light Princess, as well as my dad's favorite Moody Blues albums and whatever happened to be on the radio.
Audio Books
Tapes are a thing of the past, of course—now audiobooks are on CDs or downloaded and hooked up to your car stereo system. Your friendly neighborhood library is an excellent source for both CDs and audio files; you need the free Overdrive app to access your library's downloadable audio books.
Family-friendly listens include Jim Dale's award-winning narration of the Harry Potter books, Madeleine L'Engle's A Wrinkle In Time series, Scott Westerfeld's Leviathan series brilliantly narrated by Alan Cumming, and the Narnia Chronicles (Kenneth Branagh does an amazing job narrating The Magician's Nephew).
I also recommend Alvin Ho by Leonore Look, the How to Train Your Dragon series (hilariously narrated by David Tennant), The Conch Bearer by Chitra Banerjee Divakaruni (narrated by Alan Cumming), Echo by Pam Muñoz Ryan, The Mighty Miss Malone by Christopher Paul Curtis (narrated by Bahni Turpin), and Grace Lin's Where the Mountain Meets the Moon (narrated by Katherine Kellgren).
And finally, you can't go wrong with Neil Gaiman and Terry Pratchett's Good Omens (narrated by Martin Jarvis), the Afro-futuristic Akata Witch series by Nnedi Okorafor (narrated by Yetide Badaki), Tolkien's The Hobbit (preferably narrated by Rob Inglis), and Roald Dahl's Boy: Tales of Childhood (narrated by Dan Stevens).
Know Your Rest Stops
Sadly, rest areas in Iowa tend to be few and far between, so gas stations and convenience stores are the next best thing. The Kum & Go chain tends to have the nicest bathrooms, a decent selection of snacks, and sometimes even a buffet. Small children have small bladders, and will need to stop more often. Even older kids appreciate the chance to stretch their legs, and if you've done your research ahead of time, you can plan some of your stops to coincide with historic points of interest.