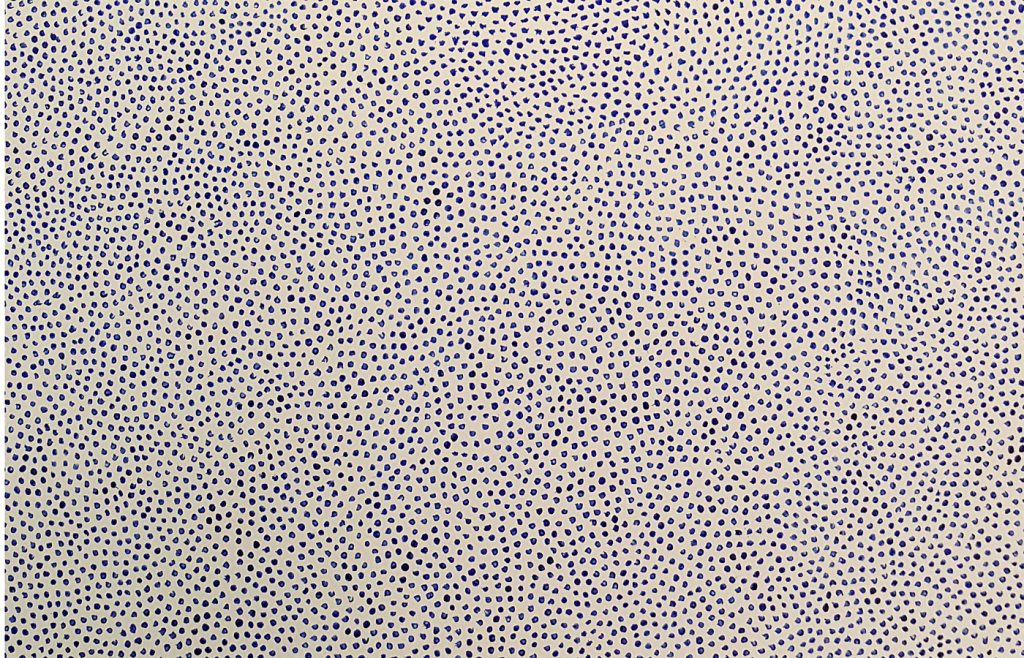 A special show designed by ICON Director Bill Teeple and Iowa City artist Steven Erickson opens at ICON Gallery Friday, June 1st, 6:30–10 p.m., during Fairfield First Fridays.
Before becoming a teacher, curator, and art historian, Bill Teeple was a working artist. A prominent feature in much of his work, both illustration and pure abstract art, was dots. When Bill met Steven Erickson over a decade ago, they realized they shared the same fascination, and committed to one day doing The Dot Show. When Iowa City artist Alexandra Janezic was added to the mix, the name was aptly changed to the Dots and Dashes show.
"My paintings and drawings in this show are very simple, straightforward, and minimalist," says Bill. "They are an experience in consciousness. In fact, consciousness is the subject of the work."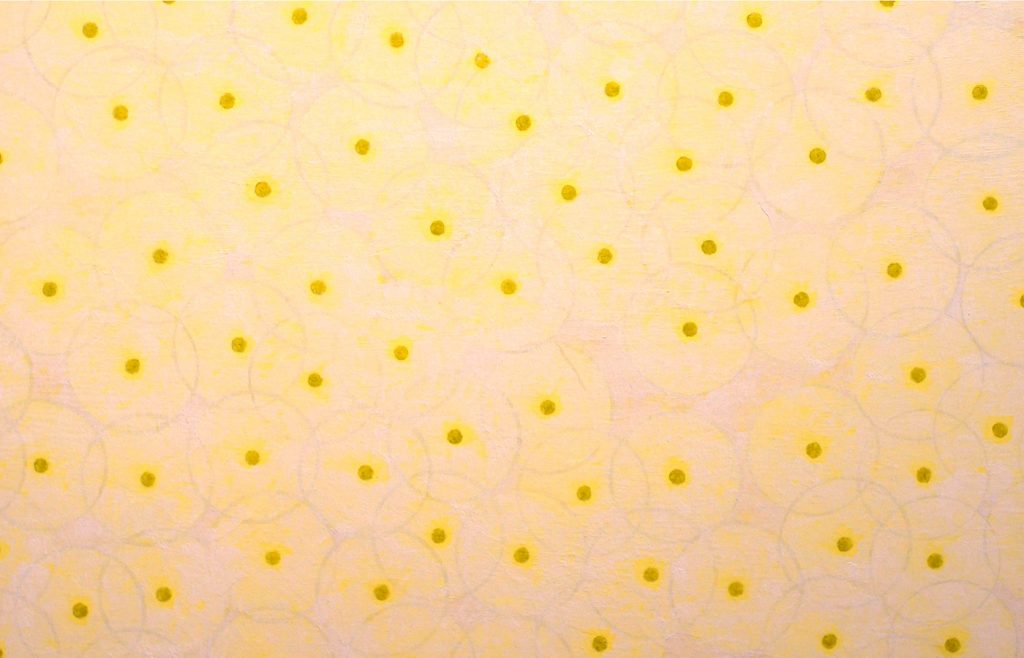 Although Steven Erickson's work has varied widely in style over the years, he has always had an interest in the way language and style are used to convey meaning in art and in how those things can be altered to convey new meanings.
His works in this show use languages related to minimalism and Op art, but rather than being non-objective, they use systems related to the organizational structures of the natural and manmade world. The works evoke air, space, and molecules as well as landscapes and computer data. The goal is not to convey specific ideas, but to evoke a different state of being.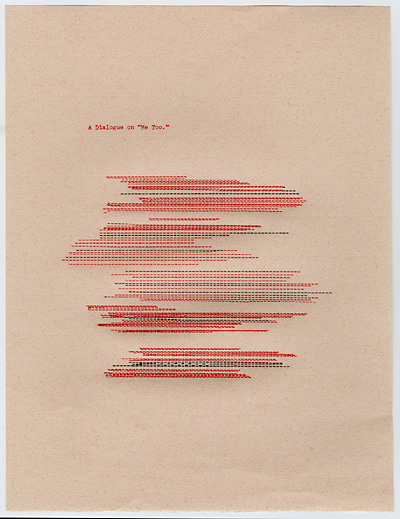 Alexandra Janezic is a visual artist, bookbinder, and letterpress printer. She makes broadsides, artist books, drawings, and fine press prints that focus on the tie between social ideals of the past and how they manifest in the present using typography. Her artist books are held in public and private collections, including the Library of Congress and Yale University.
"The works in this exhibition were made using a Smith-Corona electric typewriter," says Janezic. "As a mode of expression, the typewriter has an interesting duality, for it was once the primary conveyor of thought into written language. In its obsolescence (and even before then), artists like myself have found that it also has the ability to create images which can be described as a pure visual form of reading, reminding us of prehistoric pictographs."
The drawings here serve as a timeline of the artist's movements, emphasizing the repetition involved in creating a single work.
Dots & Dashes continues at ICON Gallery through August 11.